Ouri grew up in France, in a family of mixed french and afro-Caribbean descent. She began playing the harp and piano at 5, but at 7 she found unity in the cello. A self-proclaimed introvert who'd rather dash off on her own than feel disconnected in the wrong crowd- she arrives in Montreal at the age of 16 to pursue a degree in composition.
Montreal's rave scene is where her artistry began to take shape – establishing herself in the community as a producer, DJ, and composer.
Lending her skills to various collaborations, Ouri strengthened her sense of self, but also her affinity for transforming sonically into any genre, playing any role.
In 2018 Ouri was invited to MISM x Boiler Room's Montreal show, signed to Ghosty (international) & Make it Rain Records (Canada) for the release of her EP 'We Share Our Blood' and was asked to make official remixes for the likes of Tokimonsta. Her growing notoriety let her support Jacques Greene, Yves Tumour & Kllo live in concert.
Evolving beyond her affirmed DJ persona, she breaks out of the underground to come up for air – where she collaborates with folk artist Helena Deland. They merge in a dimension of their own, and Hildegard is born. Now in her debut album, she shatters the oftentimes submissive and distant approach to ambient sound to finally take up space and connect to her own experience.
Ouri explores the intricate formation of shape in Frame of a Fauna. The intangible is held and the unseen is sung as it inspects the framework of the body- how emotional hardship can imprint, and in turn deform the skeleton. If the bones are the container that stands the test of what is being contained- What is the residue of happening? And where does it go? Ouri notices the way time can rupture a rib cage, pull out the collar bones, or make a fist out of fingers.
She takes her knowledge of big orchestral sound, and creates her own fusion, puncturing the classical with industrial abrasions and electronic nuance. Ballads and drum samples take melodies out of the middle ground. She finds home in the new hybrid- but first, she must stretch the old structure to make a clearing. The album begins in a bedroom in London and hops to Berlin where she witnessed her sister give birth – and sees its completion a year later after a sudden trip to Brazil, where she said her last goodbye to her mother.
The cycle of birth, death and constant rebirth sends her transcending through the creation of this album, as she explores what lies inside the lining of the big dharma wheel: trauma, control and vulnerability. Ouri starts outside and builds as she ascends inward, which is how she transforms the universal, into a personal space, not for the lost, but rather for those who are in suspension.
She sculpts chaos with layers of texture, only to ask you to find her voice within it, "Hold on, hear it out and chase me" she sings.
Sound fills to the brim, cello meets synth, becomes lush and ethereal, only for her feather-light voice to slither in with ferocity. You weed through the sound to meet her in her sincerity. In this way, we are listening twice- for what she wants to say, and what she wants to feel- which are not always the same.
Ouri invites you to be comfortable in the lucid, to be sensual without the sexual, in the possibility of communicating what you may not yet know. She edits lyrics to Ossature in a final revision to include hope in her perspective and records GRIP in record time in a sweeping fit of grief in honour of her mother.
Conscious not to define herself within any one structure, but to cascade, her own spectrum of sound, in Frame of a Fauna, Ouri shows us everything she can do, while what comes next is everything she will.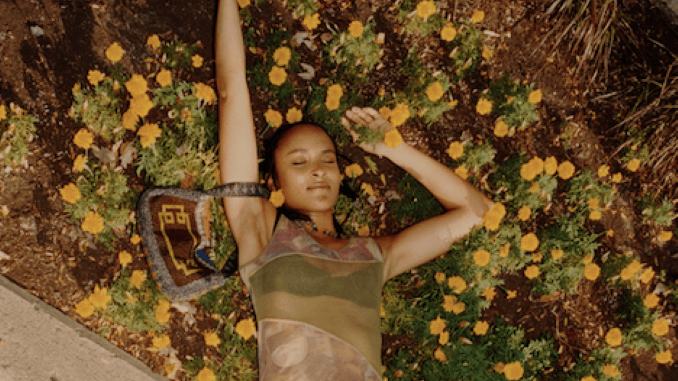 Name:
Ouri
Genre:
Electronic
# of Albums:
1 Album, 3 EPs
Latest Album:
Latest Single:
Latest Video:
Favourite musician growing up:
Jimi Hendrix
Favourite musician now:
Jaco Pastorius
Guilty pleasure song:
Baby My Phone – Yameii Online
Live show ritual:
Jamming right after the show
Favourite local musician:
Zach Frampton
EP or LP?
LP
Early bird or night owl?
Early bird
Road or studio?
Studios on the road
Any shows or albums coming up?
My next album Frame of a Fauna with a show at Centre Phi.
Where can we follow you?
***
Rapid Fire Montréal Qs
Favourite local restaurant:
Pichai
Favourite street in your city:
Blvd Saint-Laurent, so diverse, delicious and wild.
Favourite park in your city:
Park Maisonneuve, great trees there.
Favourite music venue in your city:
Les 5 doigts de la main.
Favourite music store in your city:
La Rama <3 Kris is the best.