Michael Haze music is a reflection of himself and his experiences, evolving and adapting his sound as he grows. Drawing on a multitude of influences, Haze threads genres with his eclectic, experimental take on R&B. Introduced to gospel through his church choir, Haze studied piano, saxophone and violin at a young age. Growing up across six different countries, the artist credits his expansive blend of music to his exposure to multiculturalism growing up. This melting pot of cultures is what Michael Haze draws on to create what he refers to as 'post-r&b', an ambient meld of everything from soul/folk music to electronic and pop.
While his debut project MICKEY was an ode to R&B, his new mixtape Venus showcases his genre-bending essence. The new project is a bold stab at creating his own sound and is a testament to his experimental work ethos. Venus was written, recorded and produced by Haze with the help of co-creator Michael Ferranti. With this record, Michael Haze hopes to capture your attention.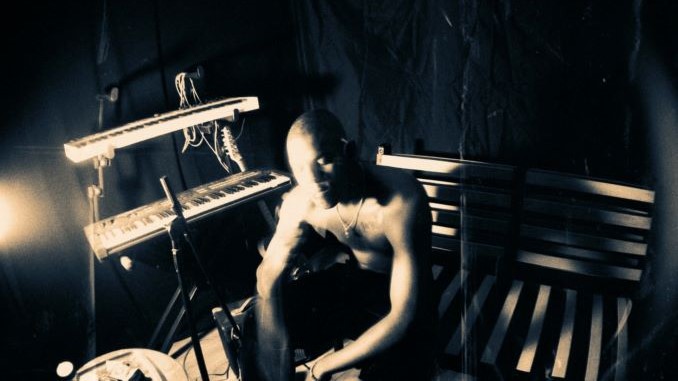 Name:
Michael Haze
Genre:
Alternative R&B
Founded:
2014
# of Albums:
1 EP + 1 Mixtape
Latest Release:
Latest Single:
Don't Sleep
Latest Video:
Favourite musician as a teenager:
Young the Giant lol
Favourite musician now:
Frank Ocean
Guilty Pleasure Song:
Don't Stop by Kesha
Live Show Ritual:
Yoga!
Favourite local artist:
Mind Bath but he moved to Toronto so Jacques Green 🙂
EP or LP?
LP 100%
Early bird or night owl?
lol a well-documented night owl
Road or studio?
Studio time always
Any shows or albums coming up?
Got a mixtape out on October 15th! Shows I hope too, working on it
Where can we follow you? 
***
Rapid Fire Montréal Qs
Favourite local Restaurant:
Boustan!!!
Favourite Street?
Walking st. Laurent always makes me feel connected even if it's basic
Favourite Park?
La Fontaine:)
Favourite Music Venue?
Haven't decided yet
Favourite Montréal Staple?
Mont Royal lol