Billie loves all toys that make noise as well as balls. At the shelter, when she's not in the evaluators' office, of course, Billie spends her time finding food hidden in interactive toys, taking naps or learning new things during her training sessions.
Although she is very fond of humans, Billie is reactive to other dogs. She also has a strong predatory instinct towards smaller animals and for these reasons, she will need to be the only animal in the home. She is not a good candidate for a family with young children as she can be fearful of them.
The ideal family for the beautiful Billie will have to be willing to continue to perfect her education, as well as to pet her on the belly. Read the details below carefully and if you want Billie to be part of your life, don't wait any longer and fill out our adoption form.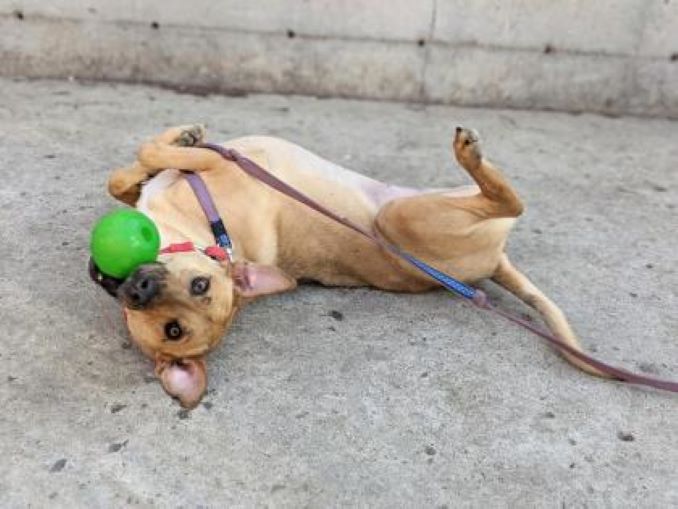 Age: 3 years 11 months
Gender: Female
Race / Breed: Mix
Weight: 25.60 Kilos
Good for apartment
Kids 16 years old and more
No dogs
No cats
Comfortable being alone
Exercise level needed: 1-2h
If you would like to adopt this cute dog, don't hesitate to fill out the online adoption form!
About this column:
Each week we feature animals available for adoption from local shelters in the Montréal area with the hopes that our readers will assist in finding good homes for them. If you, or someone you know, has the resources to take care of one of these animals, please do get in touch with the appropriate shelter via the links provided.