Eva, a delightful feline just shy of her first year, embodies a lovable and sociable nature. She's amiable, affectionate, and remarkably well-behaved, lacking any aggression and responding attentively. Having already birthed three adorable kittens, all now happily settled in new homes, Eva has been spayed. She thoroughly enjoys playtime and readily engages with everyone she meets.
However, Eva encounters a small issue with her litter box. While she excels in using it for urination, she occasionally opts to do her business just outside the litter box instead of inside it. She seems to be in the process of learning and adjusting, ensuring her faeces are placed near the designated spot. Alongside her toilet habits, Eva maintains a diet consisting of both dry and wet food.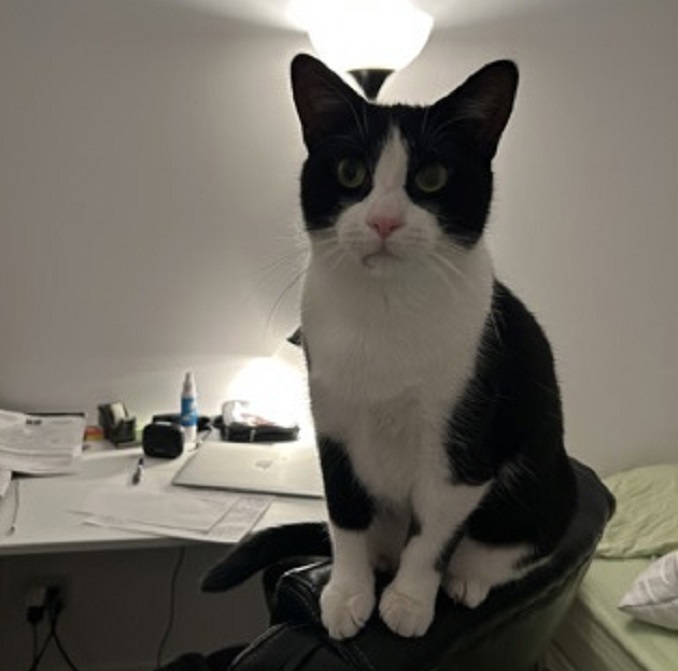 Eva
Age: 1
Sex: Female
Breed: Domestic Medium Hair
Size: S
Colour: Black
Declawed: No
If you would like to adopt this cute cat, don't hesitate to fill out the online adoption form!
About this column:
Each week we feature animals available for adoption from local shelters in the Montréal area with the hopes that our readers will assist in finding good homes for them. If you, or someone you know, has the resources to take care of one of these animals, please do get in touch with the appropriate shelter via the links provided.