Larry might be the most relaxed cat you have ever met! He is mega-chonky and prefers to spend his days napping and being adored.
Larry will follow you everywhere in the house. He will be on your lap to watch television, he will make himself a little place next to your computer when you are working and will come to say hello to you as soon as you get home.
Not being stressed by nature, Larry doesn't feel the need to hide when strangers enter his home. On the contrary, he will be there to welcome them! Larry can cohabitate with other cats as long as they respect his peace and quiet.
The only Larry does not like is being touched on his belly and paws, but he is very happy to be brushed. Larry has diabetes but is an 11/10 good boy for his twice-daily insulin injections, and his condition is very manageable.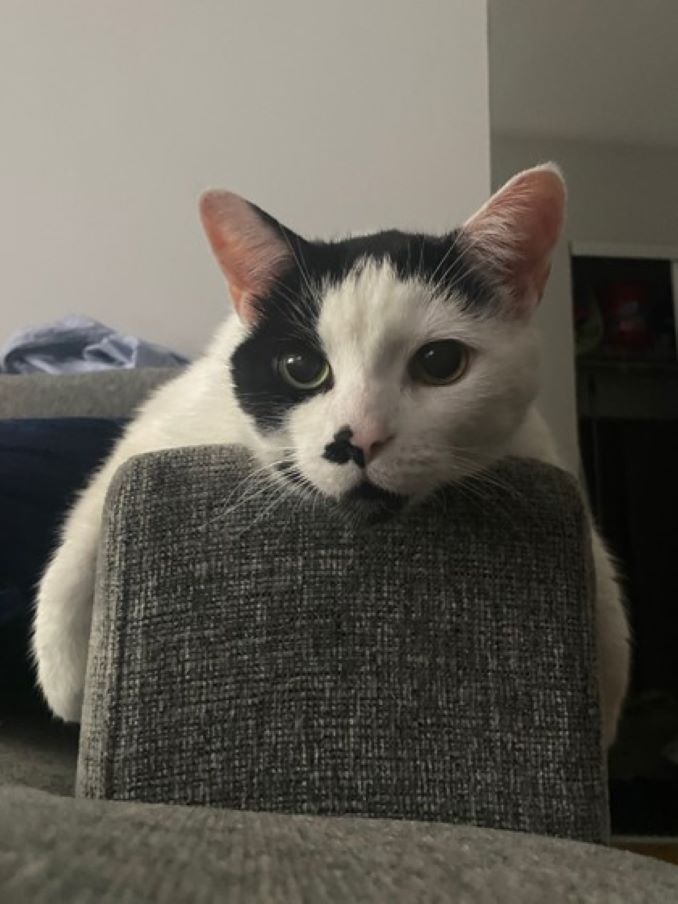 Larry
AGE: 10
SEX: Male
BREED: Domestic Shorthair
SIZE: M
COLOUR: White
DECLAWED: No
If you would like to adopt this cute cat, don't hesitate to fill out the online adoption form!
About this column:
Each week we feature animals available for adoption from local shelters in the Montréal area with the hopes that our readers will assist in finding good homes for them. If you, or someone you know, has the resources to take care of one of these animals, please do get in touch with the appropriate shelter via the links provided.