Linus is a very friendly cat. He is a bit wary at first: he needs peace and quiet and a calm family. He likes to have small hiding places where he can observe the world and people in complete safety. Linus needs a lot of attention and doesn't hesitate to meow to ask for it. He is very affectionate, loves to be petted and spend time with his family.
Linus has had small medical problems in his past. He is an overweight cat who needs to be monitored. He had anorexia after his abandonment and a feeding tube was put in him: now everything is better but we still have to watch his wound (which is healing very well little by little). He also needs to be brushed regularly to avoid his long hair to get tangled. He needs to do his claws, so you need to provide him with scratching posts. He likes to play but spends most of his time sleeping. He is a very affectionate cat who has a lot of love to give.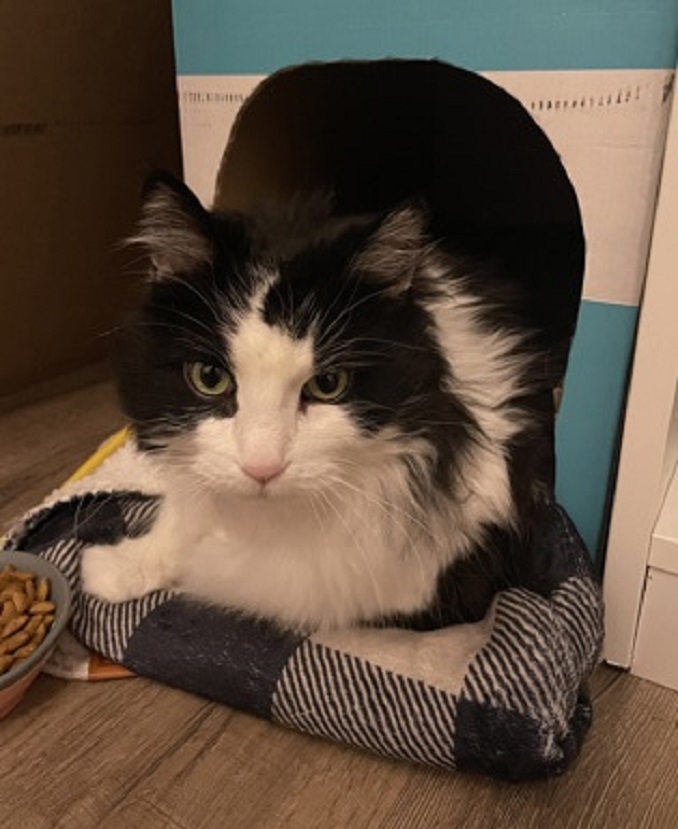 Linus
Age: 8
Sex: Male
Breed: Domestic Medium Hair
Size: M
Colour: Black
Declawed: No
If you would like to adopt this cute cat, don't hesitate to fill out the online adoption form!
About this column:
Each week we feature animals available for adoption from local shelters in the Montréal area with the hopes that our readers will assist in finding good homes for them. If you, or someone you know, has the resources to take care of one of these animals, please do get in touch with the appropriate shelter via the links provided.