Meet Poupoune, a lovely 10-year-old lady with long tortoise hair and a sweet personality. Poupoune is sterilized and uses the litter box perfectly. She has a urinary condition that requires her to eat special food, but she doesn't mind it at all. She is a bit overweight, but she enjoys playing and needs some exercise to shed some pounds. She is very friendly and cute and likes to get pets and rubs from her humans. She doesn't like being held or having her paws touched, but she will let you know when she wants some attention. She grooms herself well, but she needs some help with cleaning her butt with wet wipes. She is not declawed, but she respects the furniture and doesn't scratch where she's not supposed to. Poupoune is looking for a loving home where she can be pampered and adored.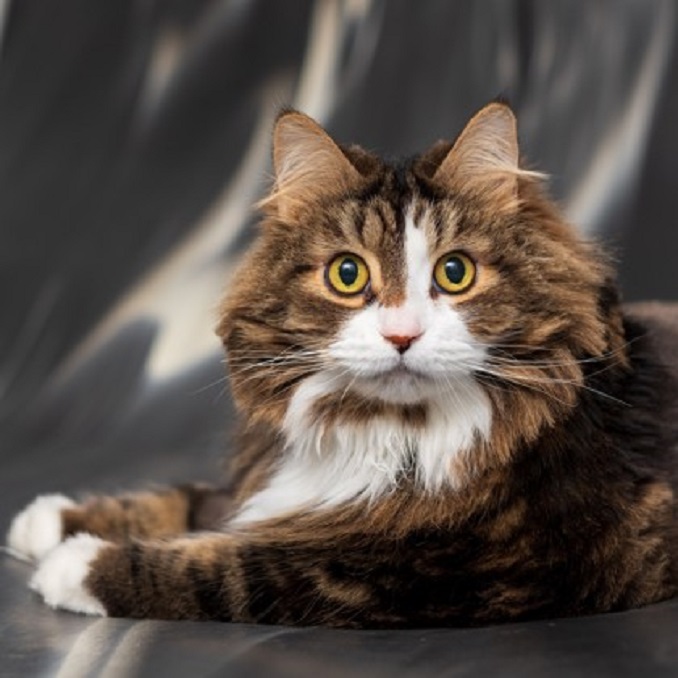 Poupoune
Age: 10
Sex: Female
Breed: Domestic Longhair
Size: M
Colour: Brown
Declawed: No
If you would like to adopt this cute cat, don't hesitate to fill out the online adoption form!
About this column:
Each week we feature animals available for adoption from local shelters in the Montréal area with the hopes that our readers will assist in finding good homes for them. If you, or someone you know, has the resources to take care of one of these animals, please do get in touch with the appropriate shelter via the links provided.