Hi, I'm Squiggles. I came here very nervous – I was left outside in a carrier and it was only after two days that I was brought back to a warm place. At first, I was terrified – so many new things after such a traumatic experience… But slowly, with the patience and kindness of the staff – and quite a few treats, as I am a big foodie – I made progress. I now accept little gentle pats on the head and I approach your hand if it is covered with delicious food.
Now, let's talk about looks. I have beautiful green eyes and a penetrating gaze that leaves no one indifferent. It's true that my weight will be something to watch out for – we'll have to make sure I lose the extra pounds. I am a beautiful cat who deserves a chance.
Given my difficult life experiences, I must admit that I am looking for a calm, quiet place to live, without too much noise or commotion. I would like to live with a gentle, patient and caring person. I imagine myself lying next to my human on the sofa, having a window to look outside, but above all, having lots of secret hiding places in the house. Having the ability to stay hidden will help me to adapt better to your home!
So if you want to give a second chance to a cat who has had a hard life and who needs time and space, come and get me, I'm waiting for you!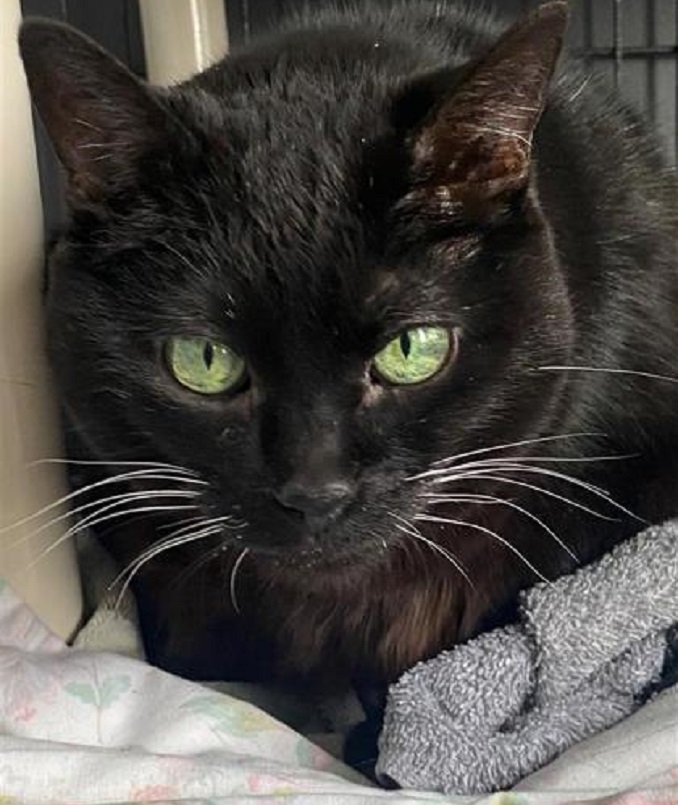 Squiggles
Age: 8
Sex: Female
Breed: Domestic Shorthair
Size: M
Colour: Black
Declawed: No
If you would like to adopt this cute cat, don't hesitate to fill out the online adoption form!
About this column:
Each week we feature animals available for adoption from local shelters in the Montréal area with the hopes that our readers will assist in finding good homes for them. If you, or someone you know, has the resources to take care of one of these animals, please do get in touch with the appropriate shelter via the links provided.