Octave is a young and active dog who loves the presence of humans. He will trust you with all his being in exchange for a hug. You will be charmed by more than simply his good looks as he also gets along with other young dogs here at the shelter.
To improve Octave's behaviour, a deposit for post-adoption consultation(s) will be required upon adoption. More info on our "Fees and adoption procedures" in the "Adoption Fees / Deposit" section.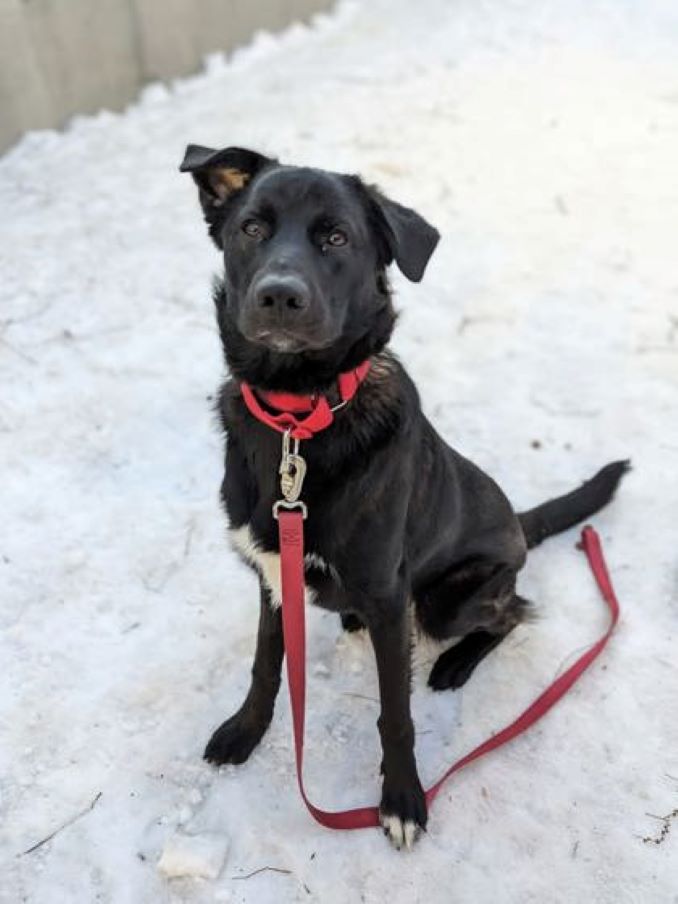 Octave
AGE: 1
SEX: Male
BREED: Mixed Breed, Large (over 44 lbs fully grown)
SIZE: L
COLOUR: Black
WEIGHT: 29 kg
If you would like to adopt this handsome dog, don't hesitate to fill out the online adoption form!
About this column:
Each week we feature animals available for adoption from local shelters in the Montréal area with the hopes that our readers will assist in finding good homes for them. If you, or someone you know, has the resources to take care of one of these animals, please do get in touch with the appropriate shelter via the links provided.