Toute Petite loves to have the attention of her humans and is very friendly. She purrs quickly as soon as you cuddle her. Toute Petite is never far away, but she knows how to be discreet. Her favourite activity is, of course, taking naps, and she excels in this area. She also enjoys spending time outdoors. She would be very happy if her adoptive family had a small space on a balcony or in a backyard where she could sunbathe.
Despite her weight, Toute Petite is not a big eater. This is due to the fact that she has lacked exercise in recent years. Until she reaches her ideal weight, Toute Petite will need a little help to clean herself on her behind. She cooperates a lot when being washed, making this task easy. With her recent weight loss, she has already gained a lot of flexibility, so it's only a matter of time before she can fully groom herself.
Toute Petite likes to be brushed, play with strings and get spoiled with treats! However, she's a bit of a diva with other cats.
Thus, our sweet lady is very excited to become the sole queen of your home. Get ready for your hearts to be won over!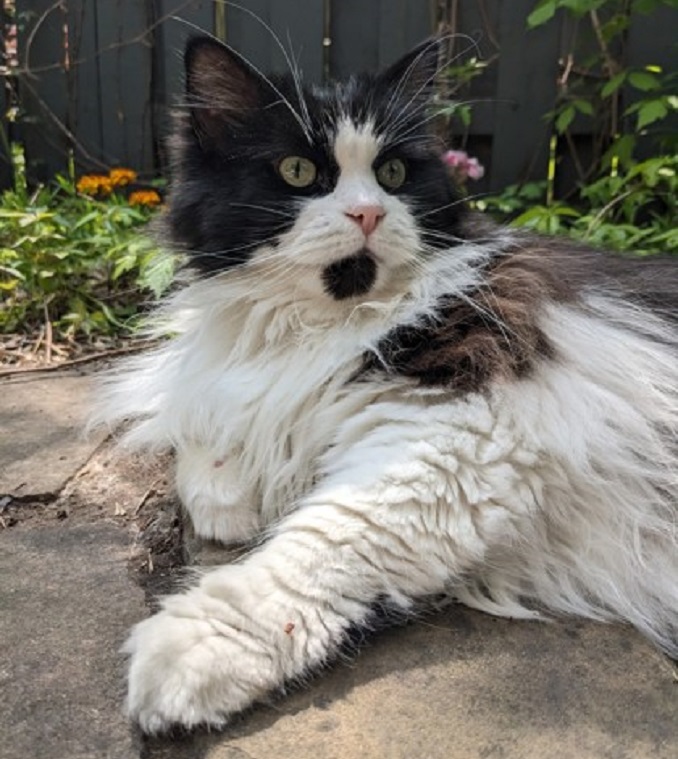 Toute Petite
Age: 11
Sex: Female
Breed: Domestic Longhair
Size: M
Colour: Black
Declawed: No
If you would like to adopt this cute cat, don't hesitate to fill out the online adoption form!
About this column:
Each week we feature animals available for adoption from local shelters in the Montréal area with the hopes that our readers will assist in finding good homes for them. If you, or someone you know, has the resources to take care of one of these animals, please do get in touch with the appropriate shelter via the links provided.