In a world where music constantly evolves, Ex Ox stands out for their audacious experimentation and boundary-pushing soundscapes. As Ex Ox, Canadian musician Andrew Dickson (Tricky Woo, Soft Canyon, Mongrels) defies categorization and captivates listeners with their innovative approach to composition and performance.
Ex Ox creates a sonic experience that challenges conventional norms and takes listeners on a journey of sonic exploration, drawing influences from genres as varied as electronic, rock, jazz, and world music.
Their debut album, released to critical acclaim, showcases the band's mastery of complex rhythms, haunting melodies, and intricate sonic textures. Ex Ox's fearless exploration and sonic innovation have garnered them a dedicated following of music enthusiasts hungry for something truly unique. As they continue to push the boundaries of musical expression, Ex Ox remains a trailblazer in the ever-evolving landscape of contemporary music, reminding us of the transformative power of art and the limitless possibilities that lie within sound.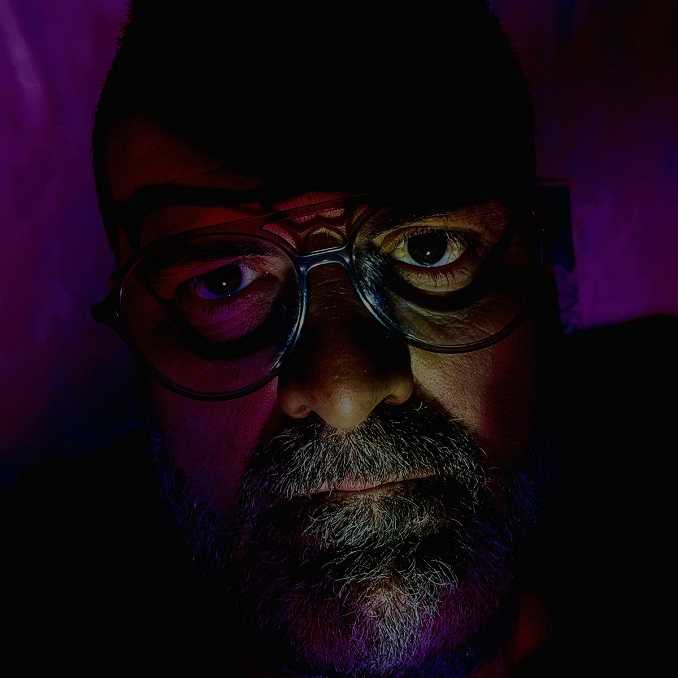 Name:
Ex Ox
Genre:
Experimental Electronic
Founded:
2020
# of Albums:
1
Latest Album:
Nervous Complaint
Latest Single:
Telomere Crisis
Latest Video:
Favourite musician growing up:
Siouxsie and the Banshees. They were so dark and mysterious, their sound and their look were confrontational and, to me, comforting at the same time.
Favourite musician now:
Iasos. A pioneer of "new age" music, Iasos makes cerebral, emotional, psychedelic, imaginative Inter-Dimensional soundscapes that I always return to.
Guilty pleasure song:
"Yakety Sax" also known as "The Benny Hill Theme".
Live show ritual:
Four espressos. One Mars bar. Solitude.
Favourite local musician:
Jonathan Cummins
EP or LP?
LP
Early bird or night owl?
Both. No sleep.
Road or studio?
Studio. I have loved the energy of touring but there's a freedom in taking time to experiment and layer sounds almost infinitely in the creation of something new.
Any shows or albums coming up?
My debut album Nervous Complaint came out on June 12, 2023
Where can we follow you?
Website | Instagram | Linktree
***
Rapid Fire Local Questions:
What is your favourite local restaurant?
Cafe Italia. Best coffee in Montreal since 1956. An institution and home away from home.
What is your favourite street in your city and why?
The alleyway east of St Laurent between Pins and Duluth. It's off the beaten path, less crowded, more interesting graffiti and trash than The Main.
What is your favourite park in your city and why?
Jarry Park for the Duck Pond. The ducks are loud and obnoxious, but in a totally non-human way that I admire.
What is your favourite music venue in your city?
Turbo Haus. By punks, for punks.
What is your favourite music store in your city?
Cheap Thrills on Metcalfe.