Electronic Recycling Association (ERA) is a non-profit organization with the main goal of helping the community and the planet. We spoke with Edwin Joldic to learn more about what they do to reduce ewaste pollution.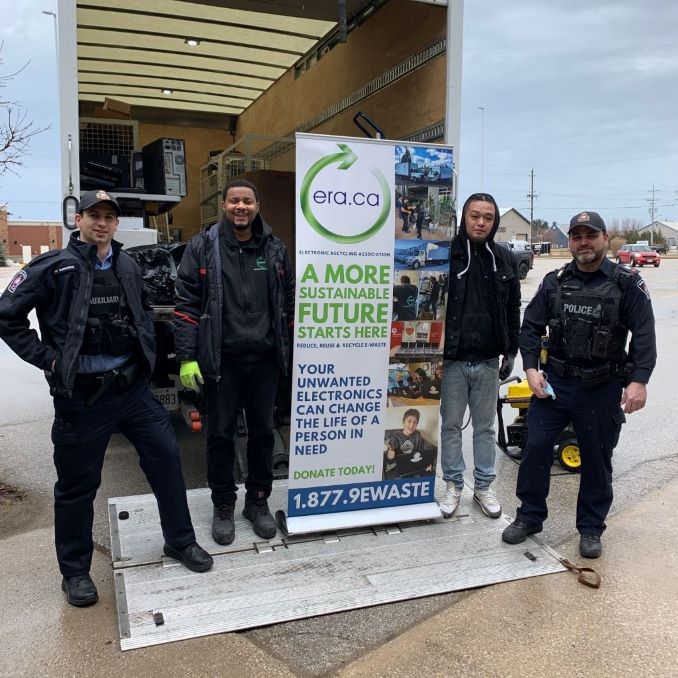 What problem does ERA aims to solve?
The main problem we try to solve, and the one that we tackle head on, is the evergrowing problem of ewaste pollution. By refurbishing first and recycling second, we lower the number of electronic devices being discarded in landfills, dumps and oceans.
When did you start/join it?
I joined the ERA seven months ago.
What made you want to get involved?
I heard from a friend that it was a great place to work. It fit perfectly as I am an avid recycler myself so I knew I had to try my best and score a job!
What was the situation like when you started?
When I first joined the ERA, the situation was a tad different than it is today. It was a busy period in my opinion, with many companies reaching out to schedule pickups as it was the beginning of the year. I've helped organize a couple of events as well as communicated with our clients to see what help we can be.
How has it changed since?
When I look at ERA seven months ago and when I look at it now, I was very wrong! I thought that February was busy but now that summer has come and passed, I see that I was wrong. The work we do has increased. There are more events, more opportunities to help the community. I am glad that I joined the ERA when I did as it helped me prepare for this period of constant pickups.
What more needs to be done?
Although we do our best, there is still a lot more to be done. Currently, 20 to 50 million metric tons of e-waste are disposed worldwide every year and that needs to be stopped. We need to create more ewaste solutions so companies can finally start disposing off their equipment in an environmentally friendly way.
It's not enough if only we help
How can our readers help?
Help us make our name heard across Canada, and potentially, even further! Reach out at info@era.ca to schedule a pickup of your electronic waste. Help the people you know to understand the importance of recycling. It's a perfect time to stop being passive. We finally need to get active about protecting our planet!
Do you have any events coming up?
Please visit ERA.ca for upcoming events
Where can we follow you?
Facebook | Instagram | Twitter | LinkedIn | YouTube