Afrotronix is a universe, a vision that points to Afro-futurism. Electro-mastering a strong African soul. The band is composed by 3 musicians who use Dj for deep bass, layers of rhythm and ancient African vocals, and live instrumentation with electric guitar bringing Saharan blues melodies, forceful Drums and glitchy perks set up to fire the performance. It is a band who believe that our voice as artists is meaningful for societal change. The founder of the band Caleb Rimtobaye is also the singer. With his voice comes the feeling of immensity of the desert and the experience of 100 men. Born in Chad, he went through civil wars with the acknowledgement that music is everything to unit groups of people who have been torn apart. Afrotronix's music and art appeal to the people who want to redefine an Africanity that leads to a bright future.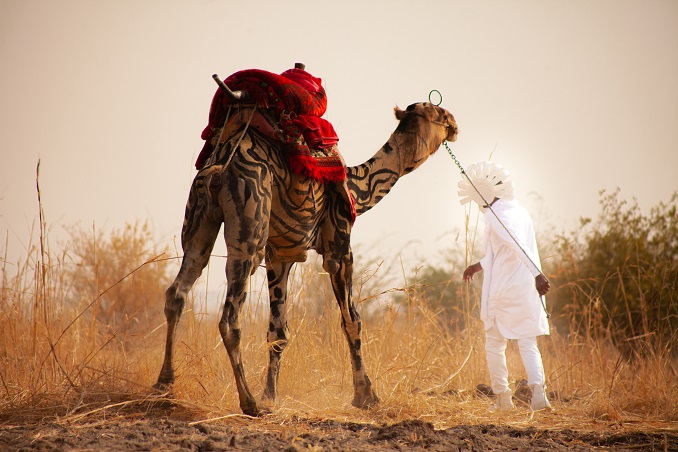 Name:
Afrotronix
Genre:
Electro Tribal, Afrobeat New Wave
Founded:
2014 in Montreal
# of Albums:
2
Latest Album:
Nomadix
Latest Single:
Run Away Ta
Latest Video:
Favourite musician growing up:
Alpha Blondy, Richard Bona et Lokua Kanza, Guns N' Roses, Michael Jackson…
Favourite musician now:
Ali Farka Touré, Oumou Sangaré, Youssou N'dour, Skrillex, Black Coffee, Daara J Family
Guilty pleasure song:
Billie Eilish 'Happier than ever'; Ozzy Osbourne 'dreamer'; Julio Iglesias 'Je n'ai pas changé' this song relaxes me so much; Khalid 'Bluffin'
Live show ritual:
I close my eyes and I remember a tree, i sit there, it is a sort of meditation that takes me back to a place in South of Chad, in the Sewé village where my grandfather used to take me.
Favourite local musician:
Kaytranada, Drake
EP or LP?
EP most definitely, I have too many song ideas, EP gives me the possibility of proposing a diversity of universes faster and as I am very inspired, Ep suits me. An album is a different exercise, you work on coherence and there is a frame to it, whereas the EPO you can go in many more direction, I appreciate that.
Early bird or night owl?
Night owl – I don't see very well during the day, my eyes see more clearly at night, I create the night
Road or studio?
Studio, the creative process is my favourite part of art.
Any shows or albums coming up?
Next Album, Future Tribe coming very soon, we will start releasing titles next month, and we will do an online special event in May, then a tour in Africa and Europe to finish with a big show in Montreal in September, stay tuned!
Where can we follow you?
Website | Instagram | Facebook | Twitter | Youtube | Soundcloud | Tiktok
***
Rapid Fire Montreal Questions
Favourite local restaurant:
Schwartz
Favourite street in your city:
St Laurent – because this street had elements of Montreal that I liked balatou, house of reggae, divan orange, bobard, most of those places have closed but the memory of those high places is still vibrant to me
Favourite park in your city:
Parc Angrignon, You forget you're in town, lake and trees, you're swallowed up in nature
Favourite music venue in your city:
Phi Centre, Satosphère
Favourite music store in your city:
Steve's music