Though in his passing, his influence is no longer invoked by his own artistic persuasion, Jean-Paul Riopelle continues on in society. With different things from exhibitions to art foundations and programs, it continues to be something taught and something we study. Recently, in the last few years, Montreal has had multiple exhibitions showing some of his works. One such exhibition, from the MMFA, had dedicated a major showing of him. The MMFA focused on how his influence in North & Indigenous cultures and his travels through the 1950s and 1970s had created his particular views. Using his perceptions of experience to show the expressions of life through natural and cultural art, he had showed what was much of his own influence from life constantly into things like surrealism and naturalism. It helped envision the world that was created not in his time, but throughout time and place. The cultural impressions he'd taken and left are influential beyond medium and idea into an interdisciplinary function of human culture and thought. From Indigenous groups of Canada to the modern groups of Canada, he used their various ideas and art forms to idealise life and what we make of it. Beginning in Montreal, then having influence in Paris and Indigenous areas of Northern Canada, he focused on things like landscapes and forms creating both realism and surrealism.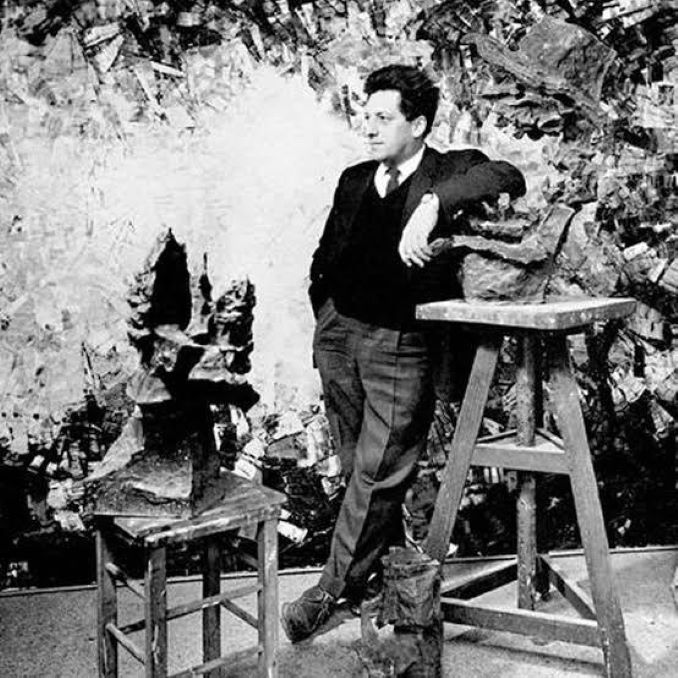 Jean-Paul Riopelle uses things like naturalism of art and geology to show the science of it, and within it the human culture of it. The high class function of art had failed to meet the need for coexistence by challenging the mediums and uses of art. The lack of high-class function that encompasses the study of things like naturalism, phenomenalism, and surrealism fail the rest of interdisciplinary studies in human culture. Joining painter and critic Paul Emile Bordaus and Les Automatistes in Montreal, he had challenged the art world in its contemporary and literary views with a real critique of the human capability and what we do with it. This was just the beginning of his involvement in Surrealism, and later on, he continued in Paris with the Surrealists, a huge movement for it. 
Surrealism has become one of the most profound mediums. With many different exhibitions, especially in Montreal, like being featured by the MMFA, and programs and maintaining such a presence, his ideas continue to affect the world anthropologically.  Having a particular influence from various artists and movements in Canada from both contemporary art in his time, and Indigenous art of current worlds and mediums, and their previous influences, being born in Quebec unraveled a journey of intense art study for him. He went from signing the Refus Global Manifesto with artist, Paul Emile Borduas, who had written it to working with a whole group of artists in Paris with artist and theorist André Breton, who was actually also from Quebec. Working with concepts of reality and the world, he invoked power within people and land trying to reidolize who we are as people.
 As an artist, he was constantly renown and was in good places as an artist from both luck and passion. Working worldwide in places that developed themselves to be known in the art culture, he never left it for fame, but rather brought it to fame with his own rise. The Surrealists and Les Automatistes were two huge groups he was involved in that helped resolving the educational divide. Together, they defined things in human cultivation that are still failing to be worldwide renown. Leaving a Euro-Centric viewpoint that exists in Europe and in North America, his travels helped to reshape the world that is constructed before us in ways we can't unravel, and used academic layers to reroute its' success.
For the world of art, the natural and surrealist ideas are conceptualizing the world in one aspect of human culture that continues to reinforce itself in ways that build us and the world in one continuum. In high class and popular culture, it was important to integrate these ideas from views of landscapes to Indigenous naturalism and surrealist realism in a determined way. Riopelle made a comparative featurism of the world and peoples' ideas of it in a constantly relevant way. Similarly, we too are supposed to continue to make a better judgment of it through definitions. As such, it's important to reflect; and it's great that in this recent exhibition, the article posted on the MMFA about him has on the bottom a featured quote, summarizing its' own publication, that starts stating a quote about him saying " in the media ". He is constantly covered again and again as just something to help idealize the communicated ideas about him currently. What's being covered is important because whats' being promoted instills the perspectives not just of him, but the prospects of art. In a time of culture that needs to reflect on things like Surrealism, revolution, Indigenous prosperity, and more, these features help these ideas about him stand strong, but also continue to be redefined in better and more reflecting ways, using him in these times of changing culture. In something like the media, that continues to help define the world and the art around him, regardless if he is here or not, it's really important. It is people like him that continue to have impacts and influences that are long-lasting, and so meaningful, that in their short duration of life, they make the remarks of life that continue to stand. Montreal has continued to be a part of his long lasting impact, and leaves no dust trail to the time of his that has passed, and the point of time moving on to the future. 
***