For this week's recipe feature, the author of Lunchbox, Aviva Wittenberg, shared her recipe for Lemon Ricotta Pancakes. Enjoy!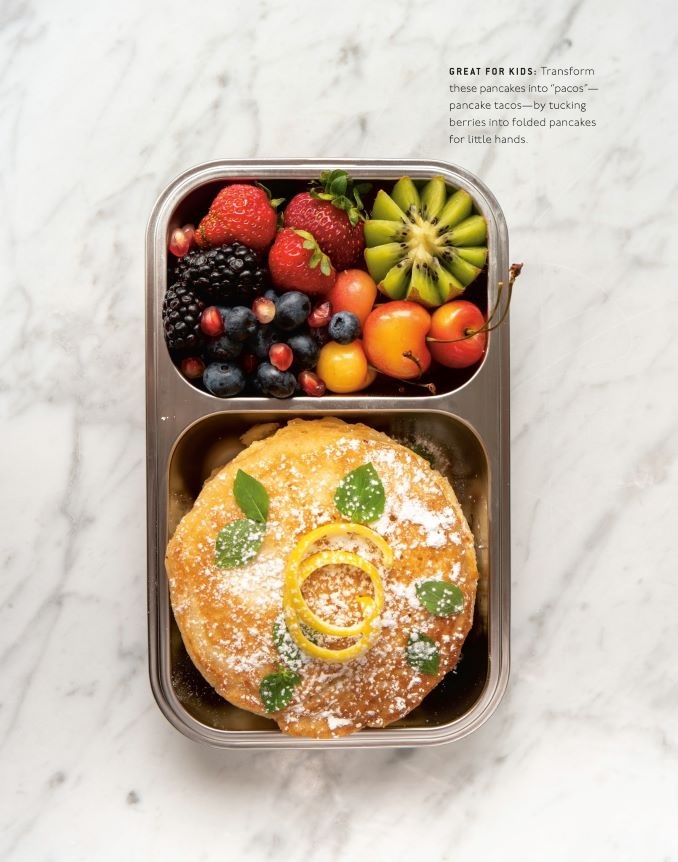 Lemon Ricotta Pancakes
Ingredients:
– ¾ cup whole-milk ricotta
– 2 eggs
– ¼ cup milk
– 1 tsp vanilla
– Zest of 2 lemons
– Juice of 1 lemon (zest it before you juice it!)
– 1 Tbsp melted butter, cooled
– ¼ cup granulated sugar
– ¾ cup all-purpose flour
– 1 tsp baking powder
– ¼ tsp salt
– Butter, for cooking
Directions:
1. In a large bowl, combine the ricotta, eggs, milk, vanilla, lemon zest and juice, butter, and sugar. Whisk together until smooth and you have broken up any lumps of ricotta.
2. In a medium bowl, mix the flour, baking powder, and salt together, then add to the ricotta mixture. Switch your whisk for a rubber spatula and mix the dry ingredients in until you have a uniform batter.
3. Heat a large nonstick skillet over medium heat. Add a knob of butter. Once it has melted, scoop about ¼ cup of batter and pour it into the pan. Depending on the size of your pan, you should be able to fit about three pancakes in the pan at a time.
4. After 4 or 5 minutes, when the edges are browned and little bubbles have formed on the surface, flip the pancakes and cook for about another 2 minutes, until golden. Transfer the pancakes to a cooling rack and allow to cool to room temperature before packing.
Packing tip: Pack with fresh fruit and berries. Top your pancakes with a dusting of icing sugar and some lemon rind and fresh mint to garnish.
***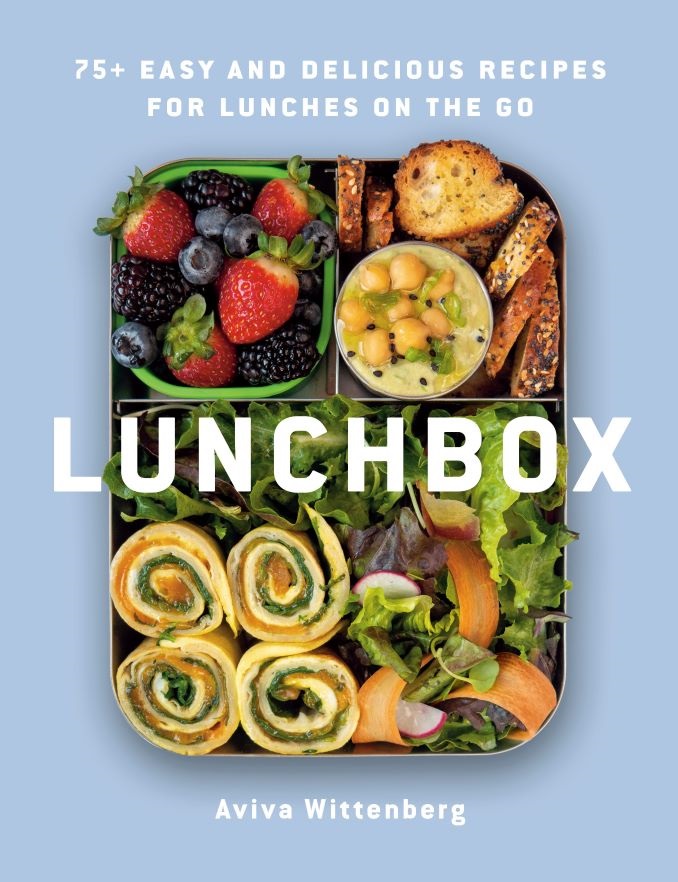 Featuring 75+ fail-safe recipes, Lunchbox provides healthy yet straightforward recipes for soups, sandwiches, salads, bowls, hand pies, and more that will get readers out of their lunch rut for good. The book also includes lunch-packing strategies and multi-week meal plans to help you efficiently plan your menu and your time, streamlining meal prep to avoid that stressful morning crunch.
All recipes are completely nut-free (to comply with school allergy restrictions) and Lunchbox offers plenty of vegan and vegetarian options, hot and cold weather seasonal suggestions, and freezer-friendly choices, too.