For this week's recipe feature, the author of Lunchbox, Aviva Wittenberg, shared her delicious recipe for Fig and Balsamic Onion Jam. This jam can be made ahead and stored in a tightly sealed airtight container in the fridge for up to 1 week.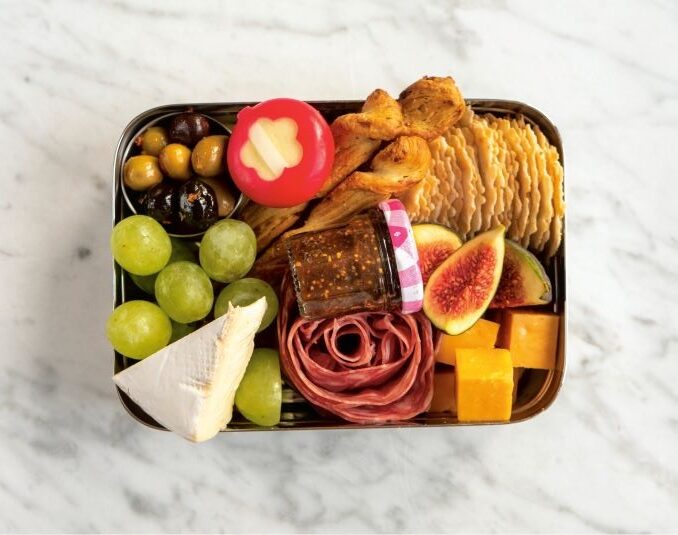 Fig & Balsamic Onion Jam
Ingredients
• 2 Tbsp olive oil
• 1 small onion, diced
• ½ tsp salt
• Pepper
• 4 Tbsp balsamic vinegar
• 1 cup dried figs (see Note), stemmed and halved
• ½ cup water
***
Directions
1. In a medium saucepan over medium heat, heat the olive oil. When the oil begins to shimmer, add the onions, salt, and a few grinds of pepper. Cook, stirring occasionally until the onions begin to brown at the corners—about 10 minutes. Add the balsamic vinegar and cook, stirring, for 1 minute to reduce slightly. Set aside to cool down.
2. While the onions cool, put the figs and water in a small saucepan over medium-low heat. Bring to a simmer and allow to cook, partially covered with a lid, for about 15 minutes, until most of the liquid has been absorbed.
3. Transfer the onion and balsamic mixture and the figs (including any liquid in the pan) to a blender or food processor and process until smooth—about 1 minute. Taste and add salt and pepper as needed. Allow to cool, then transfer to a tightly sealed airtight container.
***
Note: Use 1 cup roughly diced shallots in place of the onions in this recipe for a slightly milder onion flavor. Any variety of dried fig will do the trick, but if you've recently won the lottery and can get your hands on some dried mission figs, use them to create the best version of this jam.
Packing tip: This jam is used in the Smoked Cheddar, Apple, & Spinach Panini (page 55) and the Grape, Feta, Kale & Rosemary Flatbread (page 68). Pack beyond this book, by throwing together a lunchbox-size cheese board: 2 or 3 wedges of different cheeses, crackers, thinly sliced apple or pear, and olives, with a little container of this delicious spread, makes for a fancy-looking (but, super simple) meal.
***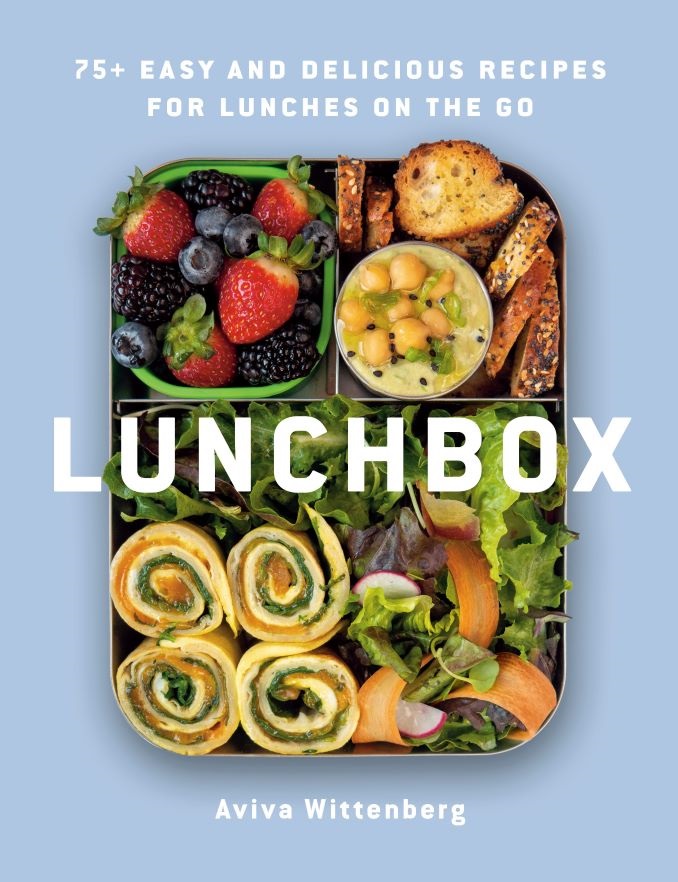 Featuring 75+ fail-safe recipes, Lunchbox provides healthy yet straightforward recipes for soups, sandwiches, salads, bowls, hand pies, and more that will get readers out of their lunch rut for good. The book also includes lunch-packing strategies and multi-week meal plans to help you efficiently plan your menu and your time, streamlining meal prep to avoid that stressful morning crunch.
All recipes are completely nut-free (to comply with school allergy restrictions) and Lunchbox offers plenty of vegan and vegetarian options, hot and cold weather seasonal suggestions, and freezer-friendly choices, too.