The Kama'āina Experience is an authentic Hawaiian cuisine pop-up series that introduces Hawaiian culture through food and entertainment. Do not miss their pop-up experience at Restaurant L'Orignal in the Old Port on Sunday, July 24! We spoke with Founder, Jennifer Flores to find out more about them.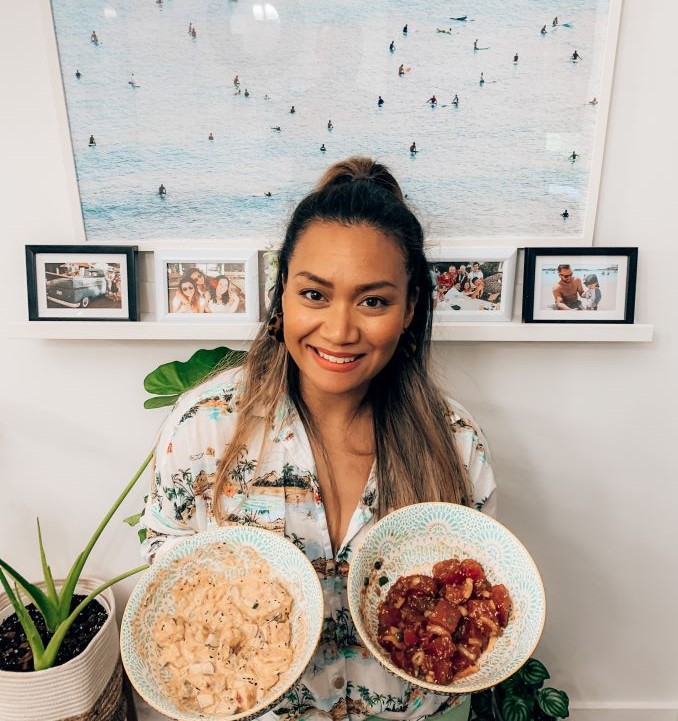 What is your business called and what does it do?
My business is called The Kama'āina Experience, we are an authentic Hawaiian cuisine pop-up series that introduces Hawaiian culture through food and entertainment. We are most known for our authentic Hawaiian Poke.
What made you want to do this work?
Since 1998, I've been mastering the cuisine of Hawaii. Frequently travelling to the Hawaiian islands, from childhood to adulthood, I observed the local culture in Hawaii and immersed herself into it. I pretty much grew up there. It's like my second home. After being in lockdown since the 2020 pandemic started, my family and I put travelling on hold, but very much missed the flavours of their second home in O'ahu. We especially missed the authentic and unique way that poke is done in Hawaii. I couldn't find any restaurant in Montreal that offered real Hawaiian cuisine or poke, so I decided to just start it myself.
What problem did you want to solve with the business?
The lack of authenticity, and education about Hawaiian cuisine. The Hawaiian (and local Hawaii) culture and cuisine have very much been misrepresented in Canada and mainland USA. Hawaiian food is based on the ethnicity of Native Hawaiians, and Local Hawaii food is based on the immigrants that came to Hawaii over its history – Asians, Americans, Puerto Ricans, Portuguese and Spanish. We are offering our pop-ups for people to experience both Native Hawaiian and Local Hawaii food.
Who are your clientele/demographics?
Foodies. People who love exotic cuisine and experiences, and who love to travel. Mostly women, ages 20 – 45.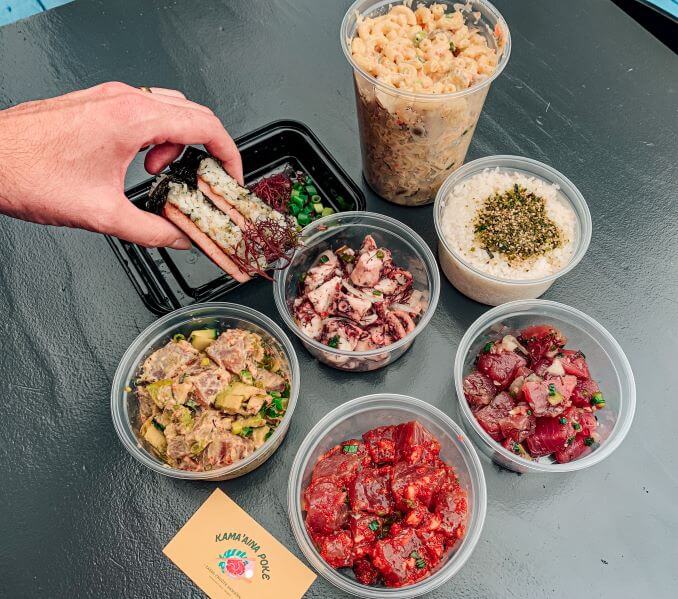 How does your business make money? How does it work?
We showcase the cuisine of Hawaii through pop-ups we do in different restaurants. We rent out their space and use the venue to create a pop-up event. We work through pre-ordering online and delivering the orders as a dine-in or take-out experience. For our pop-up on July 24, 2022, we have the option for both dine-in and take-out, whereas last year, summer of 2021, it was only a take-out experience due to the pandemic.
Where in Montreal can we find your profession?
We hop around to different restaurants in the city. As a pop-up experience, we're currently renting kitchens and their dining rooms to showcase our food and culture. We will be hosting our third pop-up experience at Restaurant L'Orignal in the Old Port on Sunday, July 24, 2022, between 4:00 pm – 10:00 pm. Online orders are open until July 22, 2022.
What is the best question a prospective customer could ask a member of your profession when comparing services? Give the answer as well.
"What is the difference between your Poke and the Poke spots you find in Montreal already"?
Firstly, poke bowls are a California concept, not Hawaiian. Secondly, we use a lot of local ingredients you find in Hawaii – our flavours are more relevant to what you'd find in Hawaii – more exotic, use Hawaiian salt, fish is marinated, and you can order it by weight. We don't offer poke bowls like how it is done in Montreal. We add more fish, less rice, and less salad. The fish is the star of the show and is cut in bigger pieces. We offer fresh Sashimi grade Ahi (tuna) poke and source it from Hawaii when it is available. Salmon is not a common Poke in Hawaii, so we don't really use Salmon. We offer Octopus or Tako poke on our menu at some of our events. You won't find that in any other Poke spot in Montreal.
What is the best part about what you do? What is the worst part?
The best part about what we do is really educating the public about the real cuisine and culture in Hawaii today. We work closely with people in Hawaii to make sure we represent the culture with integrity. There's been a movement there to educate people about Hawaiian and local Hawaii culture. It's been widely misrepresented due to American colonization.
The worst part about running a food business is the amount of time it takes away from family. It's labour-intensive and time-consuming, but at the end of the day, it's what I am passionate about. I try to involve my family in the business as well.
What is your favourite joke about your own profession?
"If you're waiting for the waiter at a restaurant, aren't you the waiter?"
What are your social media channels?
Instagram | Facebook | YouTube
PAY IT FORWARD: What is another Montreal business that you love?
I love to support my friends who also have their own businesses – Le Petit Vibe, Cafe Kuya, NutMylk.ca