Planned is a platform that helps event planners plan better events, faster. We spoke with co-founders Marc-Antoine Bonin and Emeric Noël to find out more about them.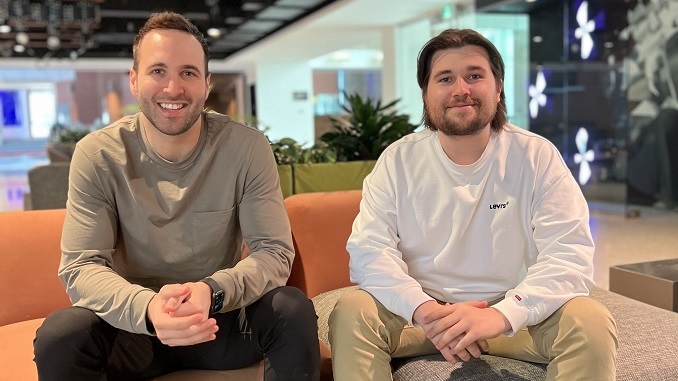 What is your business called and what does it do?
Planned helps event planners plan better events, faster. It is an all-in-one tool for event planners that allows them to browse and book everything they need for their events while providing visibility and control to managers. Users can peruse a curated portfolio of tens of thousands of venues and vendors across North America. The innovative platform makes it easy for companies to source, compare, and book suppliers like unique event spaces, caterers, A/V equipment, and more.
What made you want to do this work?
We wanted to start a business together and were looking at some ideas that would best fit our skill set and meet a market need. As entrepreneurs at the intersection of tech and events, Planned is the perfect match for our motivations and mission.
What problem did you want to solve with the business?
We heard from many corporate event planners at large, Fortune 500 enterprises, who clearly laid out the challenges they faced. Namely, the inefficiencies in the process of planning, especially having to find new suppliers and onboard them, and work through their various procurement procedures. There was no one platform at the time that helped them streamline that onerous process. This is when we came up with the idea to make Planned that intuitive and powerful platform that would take planners through the whole journey, from finding venues to managing events through booking and invoicing.
Who are your clientele/demographics?
With offices in Montreal, Toronto, and New York, Planned works with corporate and private event planners across North America, with an up-to-the-minute database of more than 20,000 suppliers.
How does your business make money? How does it work?
Planned offers pricing to fit our clients' various sizes and needs. Free trials are available for teams to begin exploring our marketplace, and custom-priced solutions for enterprise clients are tailored upon request.
Where in Montreal can we find your profession?
Our Montreal headquarters is located at 480 St-Laurent, Montreal. Of course, our virtual home is Planned.com.
What is the best question a prospective customer could ask a member of your profession when comparing services? Give the answer as well.
"I already have extensive supplier contacts and relationships from years in the business. What could Planned offer me that I don't already have at my fingertips?"
Your contacts may be extensive, but are they 20,000+ extensive, all vetted for quality and excellence, in cities from Toronto to San Francisco? And are you able to seamlessly track all your contracts and payments in one place? That's the Planned advantage, and any planner will tell you: There is nothing else out there that compares.
What is the best part about what you do? What is the worst part?
Best: Being able to solve the high-pressure and complex challenges that corporate event planners face with a single, simple platform. Worst: It was difficult being in the event-planning industry during COVID-19, so we look forward to welcoming back safe in-person events 100%.
What is your favourite joke about your own profession?
Working at a startup is unique in that overnight success actually takes 10 years!
What are your social media channels?
LinkedIn | Instagram | Twitter | Facebook ​​
PAY IT FORWARD: What is another Montreal business that you love?
Stay22