The first time I met Ola Volo, I realized that she was a very different artist from the others that I had the chance to meet in my life. She was one of the most humble people despite her success and talent. She is feminine and strong in her actions, words, and creations. No doubt that this was the first time in my life that I met one of the kindest women who also kick some butt on the daily.
These exceptional and rare traits are possibly from her background. She is originally from Kazakhstan, after all, and life wasn't a piece of cake there. Her background also explains the Eastern European influence and symbols that you will find in all of her work.
When she had to choose a career path, it was no surprise that Ola decided to become an artist with her natural ability to illustrate and conceptualize stories. She graduated from Emily Carr University in Vancouver BC, didn't lose time, and traveled the world to get inspired, met amazing artists, and connected with her skills.
Nowadays, she calls Montreal home, and she is part of the very few women painting giant Murals across the world.
-Patrice Lacroix (partner)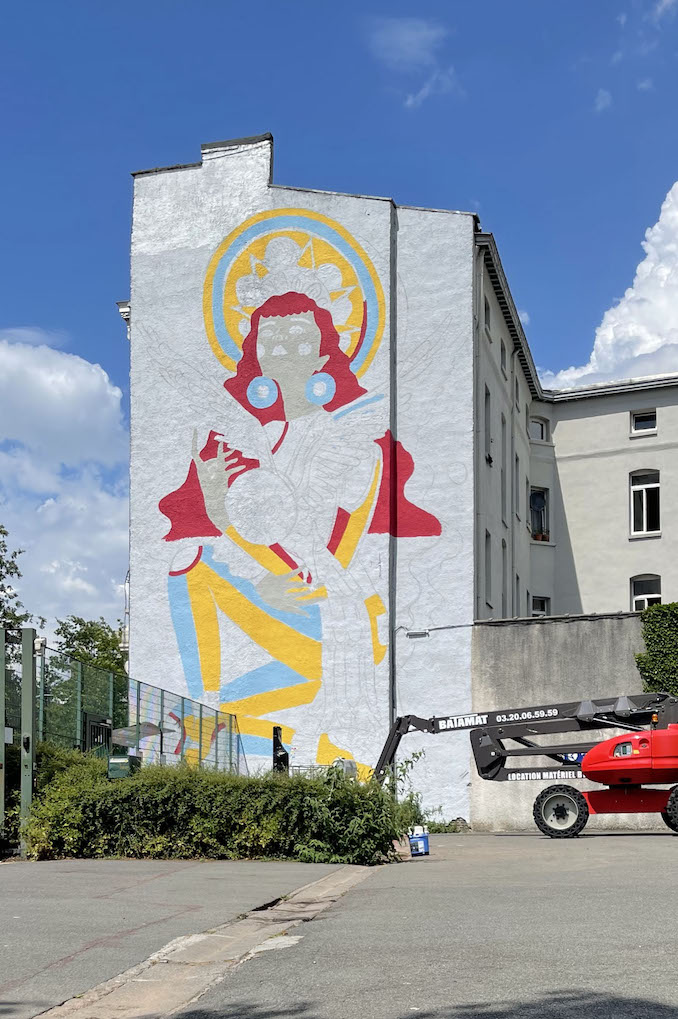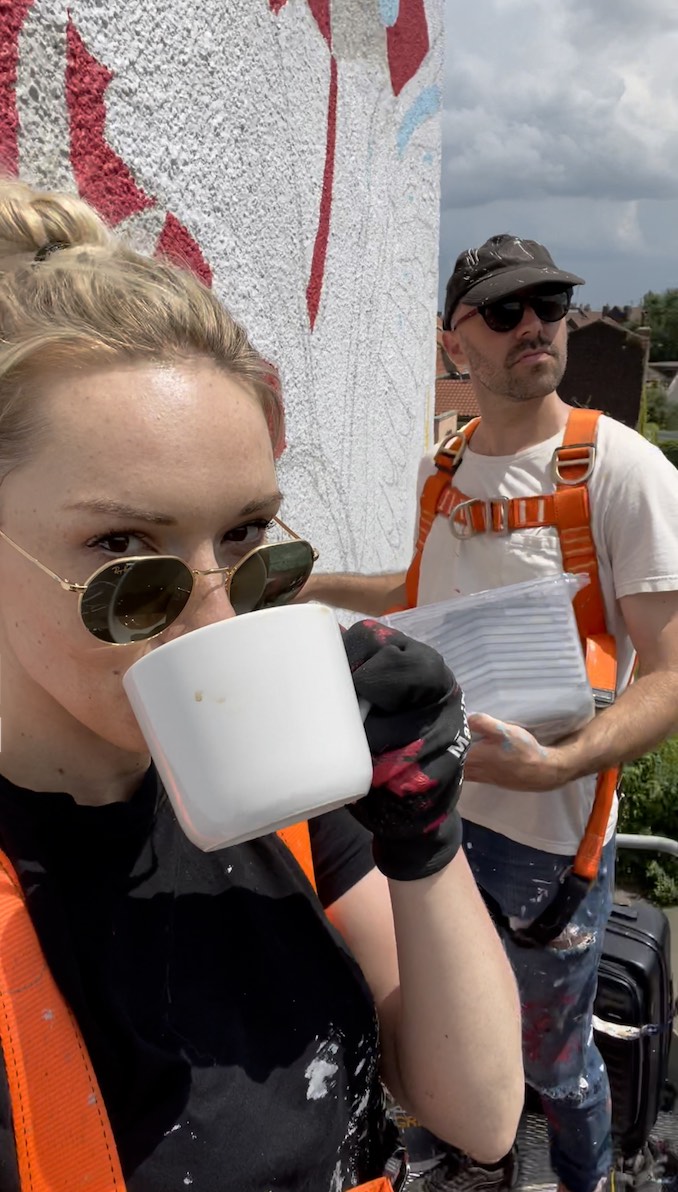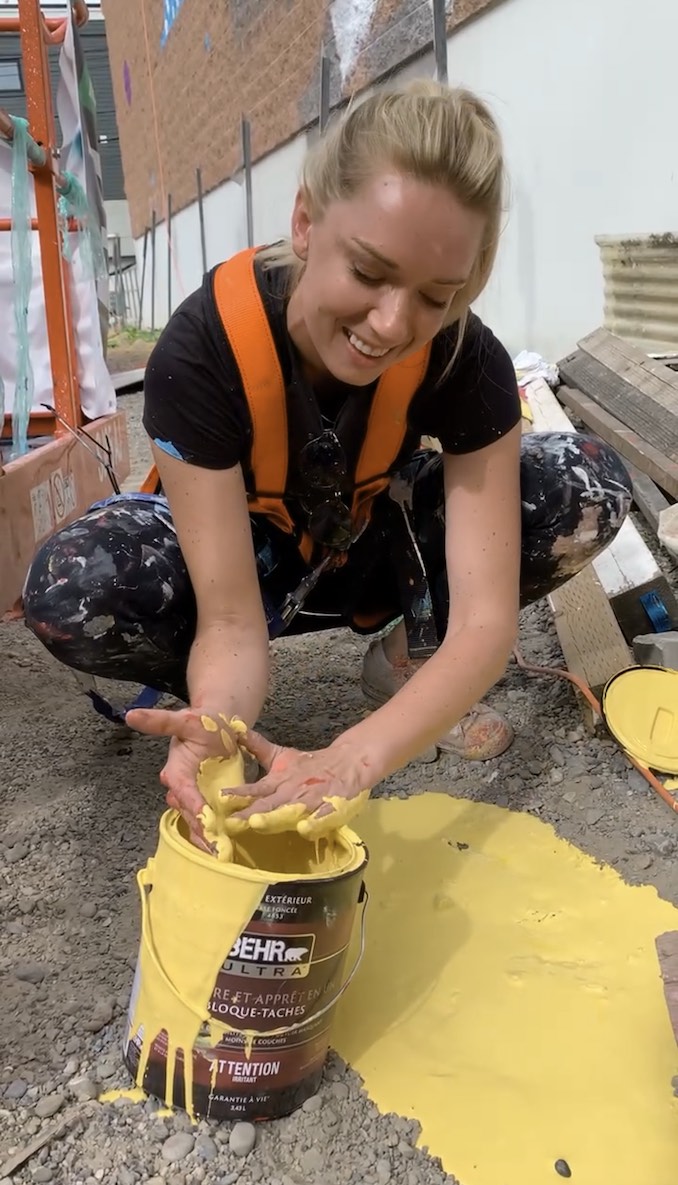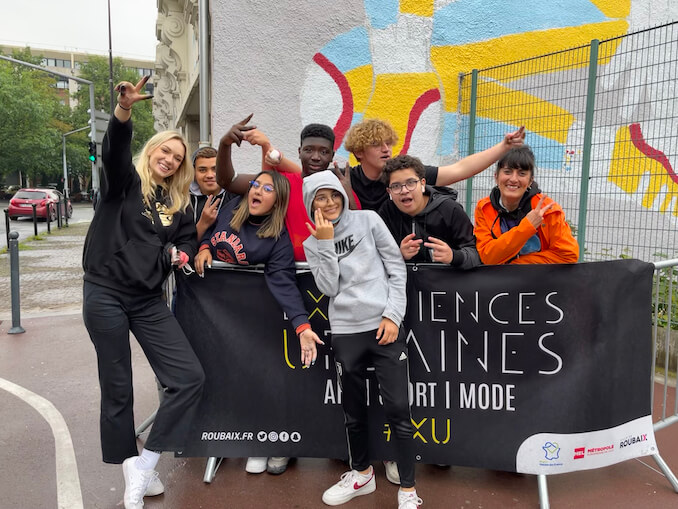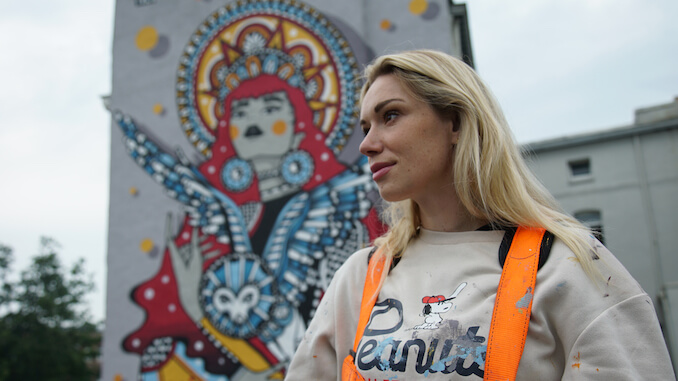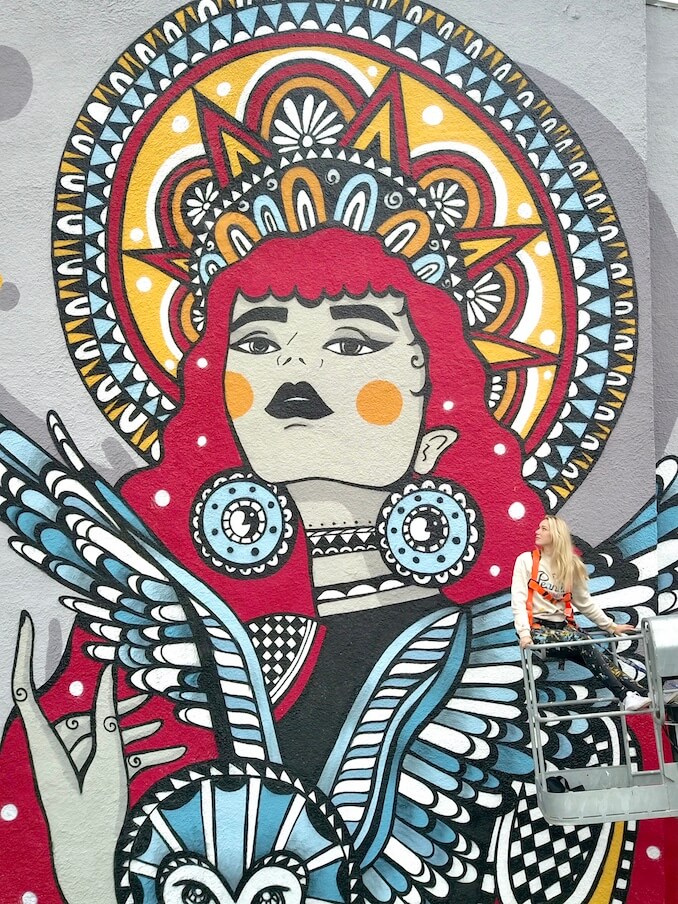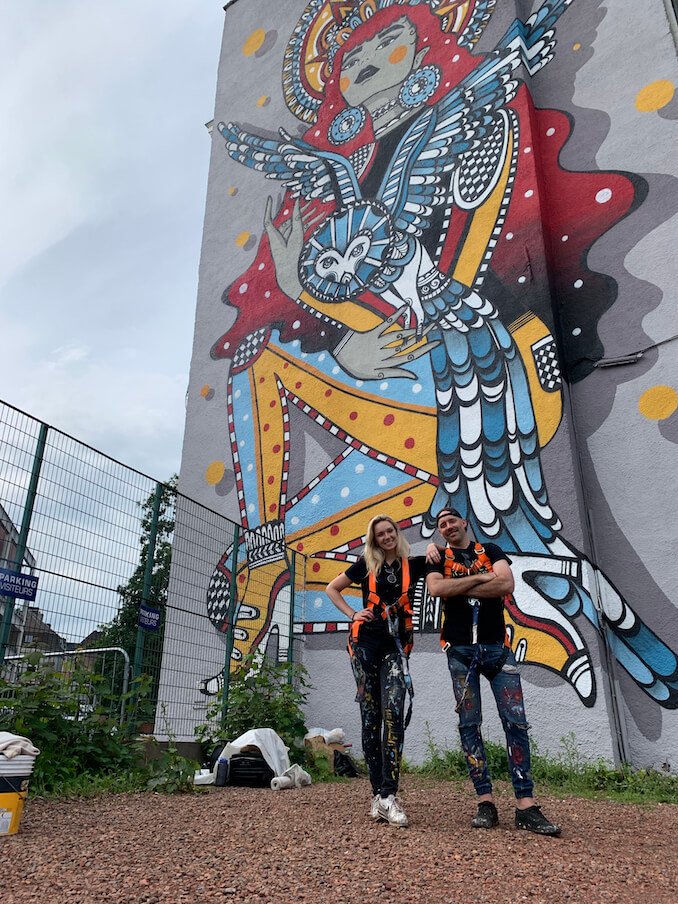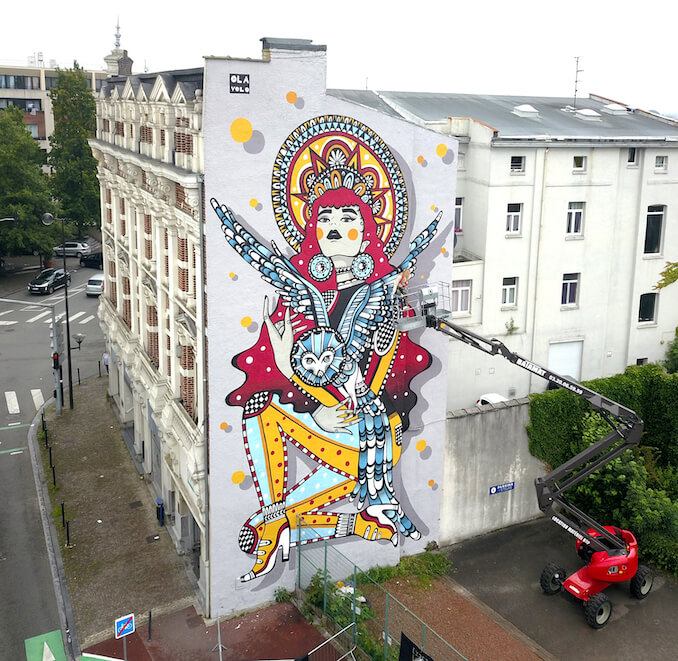 Which 'hood are you in?
By day I am at my studio in Little Italy and by night I am home in Little Burgundy. Both are my favourite neighbourhoods in Montreal.
What do you do?
I am a visual artist, I do a lot of murals around the world but I also love to illustrate and paint in my studio. I have always loved art in so many forms and I constantly catch myself getting curious about different ways to create my work and expand my world.
What are you currently working on?
I am currently working on prepping for my biggest project yet! I can't talk about it, but I will leave for Italy with my painting team this November for 4 weeks to complete this project! I often travel for work but this is going to be my longest time working on a mural!
Where can we find your work?
You can find my work in many of the major cities in North America but here in Montreal, there are about 6 large murals that you can keep your eyes out for! But also on my website or Instagram!