While many tourists turn at the sign pointed towards La Ronde, the Six Flags owned amusement park, another unique and popular attraction in Olympic Park is Montreal's Biodome.
It can be a struggle for many cities to find a renewed and vital use for buildings constructed for the Olympics, a hinderance that along with the cost, prohibits many cities from bidding to host the Olympics. Luckily Montreal was able to fashion the Biodome from a repurposed velodrome, a cycle racing track arena built for the 1976 summer games. The idea for the restructured arena was conceived in 1988, and the Biodome opened in the spring of 1992.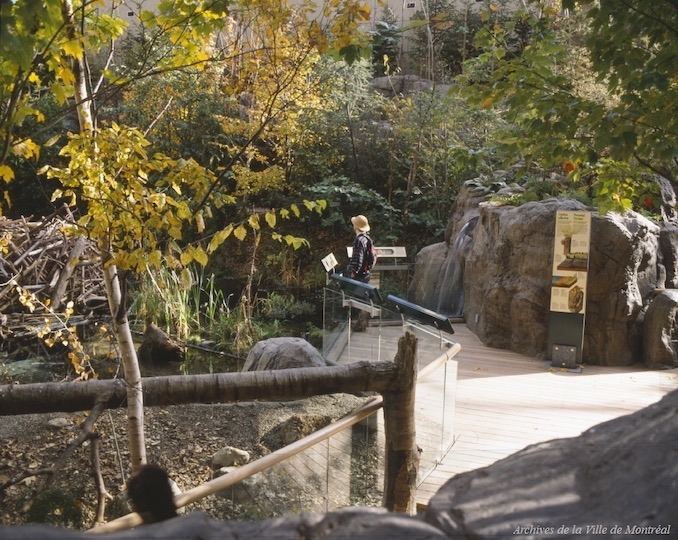 The natural history galleries in the erstwhile stadium include Space for Life, the Montreal Insectarium, Montreal Botanical Gardens, and a planetarium.
The museum space houses animal habitats, creatures, and the flora and fauna that allow visitors to experience the ecosystems of North, Central, and South America, and the live animals inhabiting the exhibits include penguins, lynx, birds and fish.
When I visited, my husband noticed that the trash birds of the sky, aka seagulls looked amazingly healthy in the Biodome, when their diet doesn't consist of surviving on garbage and errant French fries.
The Montreal Archives give a taste of the Biodome experience, and a look at its construction. For more information, hours, and current Covid restrictions visit the official website.