Located in the downtown core of Montréal is the Sofitel Montreal Golden Mile, one of the French company's many luxury hotels located around the world. The 5-star accommodation caters to those looking for impeccable service that delivers for your every holiday need while providing luxury comforts along with an exquisite French restaurant named Renoir.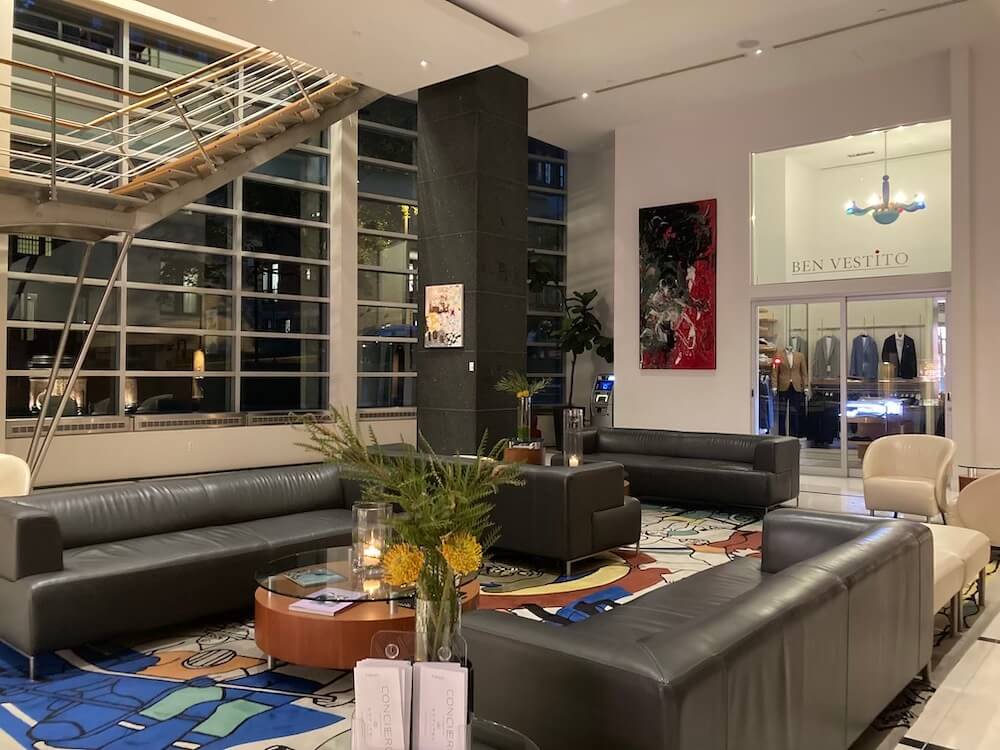 Whether you are visiting the city, or looking to have a staycation in the city, the Sofitel will be sure to impress and deliver comfort and relaxation.
Rooms at the Sofitel Montreal Golden Mile
The rooms at the Sofitel give you several options. The "Superior Room" is a standard hotel room that you might expect. It offers goose feather comforter and pillows, work area, LCD screen, Bose radio alarm with iPod dock and Nespresso coffee machine as well as marble bathroom with rain shower and Lanvin amenities. The "Luxury Room" features expansive windows a work desk and comfortable sitting area, coffee table and a marble bathroom with a glass enclosed shower and separate bathtub.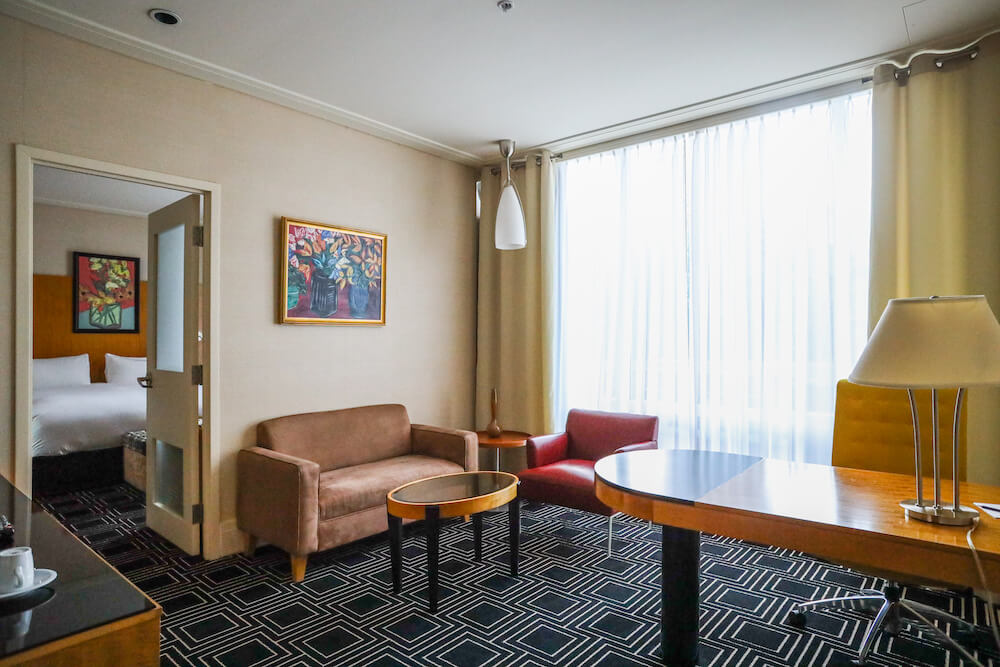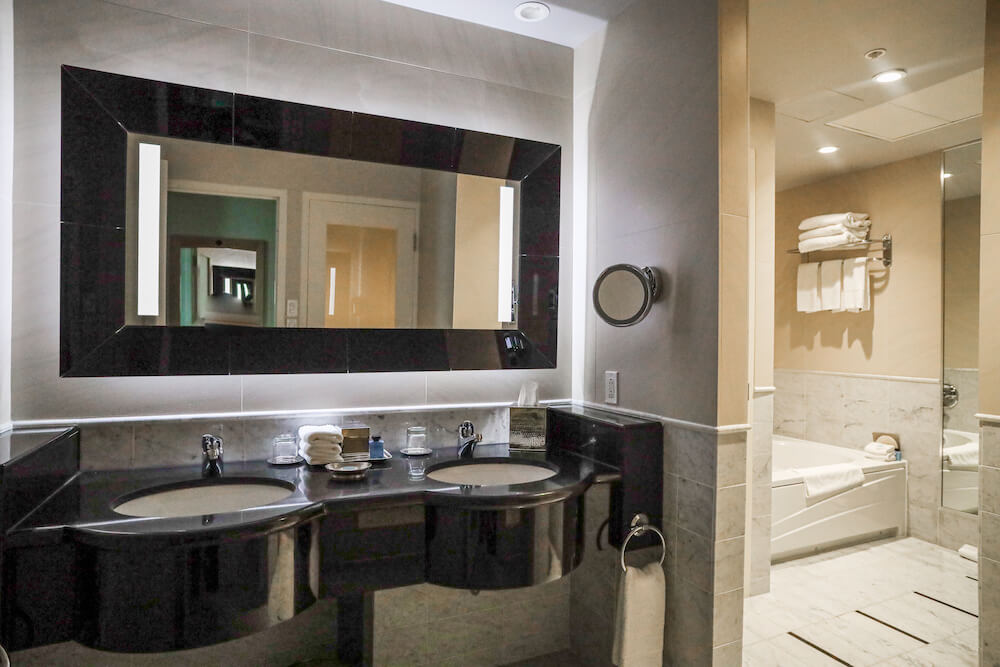 The "Junior Suite" features a separate living area with sofa, armchair and work desk. Marble bathroom with glass enclosed shower and separate bathtub and sinks, Lanvin amenities. The "Prestige Suite' is located on the penthouse floor and offers a king-size bed, large and separate lounge area, elegantly decorated with plush textures and a soothing colour palette as well as the marble bathroom, rain shower and bathtub. Finally the "Opera Suite" offers expansive windows, goose feather bed & pillow, work corner and private lounge, with elegant sofas, armchairs and bookshelf. Marble bathroom, rain shower, bathtub and Hermès amenities.
The beds are incredibly comfortable and all the rooms have gorgeous bathrooms and decor, giving you that extra comfort.
The Renoir Restaurant at Sofitel
Located on the main floor of the hotel and accompanied by a lovely garden patio, the Renoir French restaurant offers some French classics as well as a rotating menu featuring some exquisite dishes.
Executive Chef Olivier Perret has created some delicious items for the guests of his restaurant. He received his culinary training at L'École Hotelière Isle d'Abeau in France, honed his skills during an apprenticeship at La Tassée restaurant and then as a Chef at the renowned Le Bouchon in Lyon, France. He has been with the Sofitel family for over 15 years.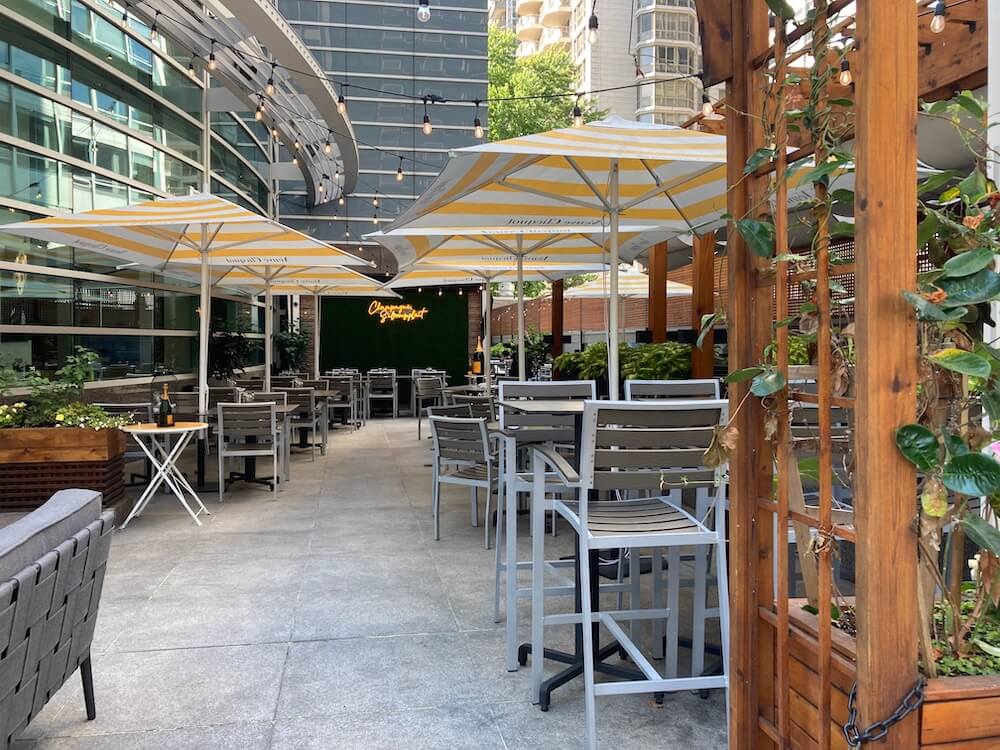 Items on the menu included a delicious lobster salad, a special that day that served cod 3 different ways along with chanterelles mushrooms and veggies as well as French favourites like Steak Frites and Magret de Canard, two of my favourites!
The restaurant serves different dishes for Breakfast, Lunch and Dinner, so you will have a lot to try during your stay. I wish I had more days to try everything on the menu!
Other Amenities with Sofitel
The continental breakfast at the Sofitel can be delivered right to your room. It includes fresh juice of your choosing, a croissant, pain au chocolat (Chocolatine), coffee, baguette with an assortment of jams and granola in yogourt with fresh fruits. A healthy and delicious way to start your morning.
Guests of the Sofitel can access discounts and special offers at a variety of places in the vicinity. The Bota Bota spa-on-water is a unique and iconic floating spa in Montreal. Guests can benefit from special rates on access to the water circuit and massages. Looking to keep up with your workout routine? The Sofitel also has their own gym. Looking to stay in your room? Sofitel partner Appia Spa Nomad can arrange a therapist to come to your room for massages. Rise and shine with the Sofitel Yoga with vinyasa-style power yoga class or relax with traditional hatha yoga.
The hotel also offers valet parking for roughly $50 a day. A good deal considering the price of downtown parking and the hassle of checking in on the vehicle throughout your stay.
The Location of the Sofitel
The Sofitel is located in downtown Montréal close to many amenities, attractions and transit routes. It is a few blocks from McGill University, steps to the nearest Metro Station (Peel) and walking distance to attractions like the Musée d'art contemporain de Montréal, Musée des beaux arts de Montréal and Centre Bell, the home of the Montréal Canadiens NHL hockey team. If you are looking to go shopping, the area is ripe with shopping malls and all types of stores to suit your wants.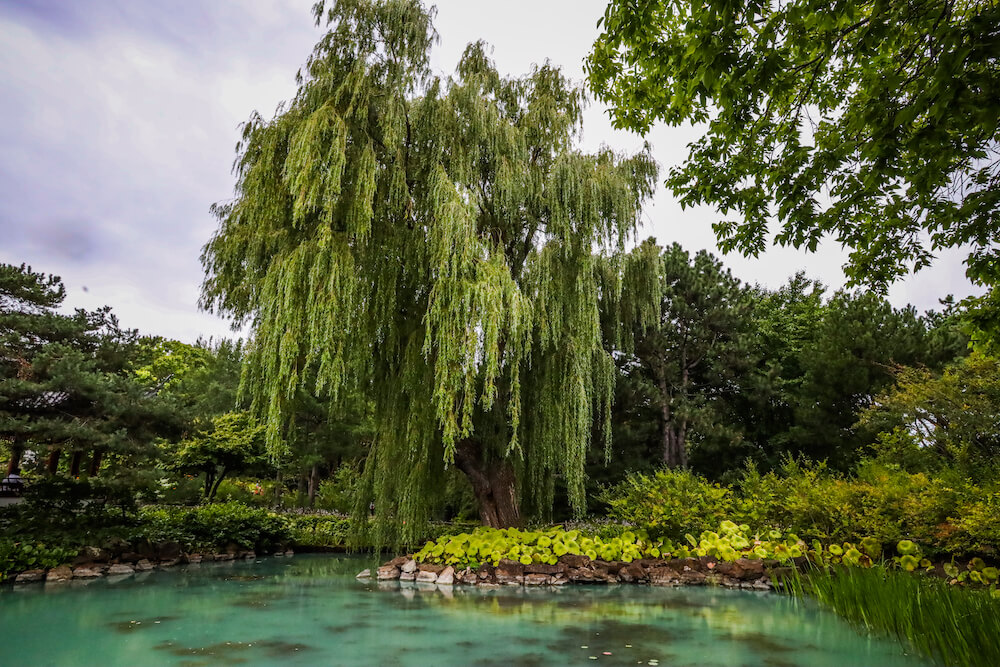 If you are looking to explore more of Montréal, the metro is a quick and easy way to get around. Via Peel metro station, you are only a few stops away from some great neighbourhoods and attractions. Be sure to visit the Biodome, the botanical gardens, as well as the Formula 1 race track.
If you are looking for some great restaurants, check out Little Italy, Little Burgundy, Mile End and the Latin Quarter.
For more information about the Sofitel in Montréal, please visit their website.