MTL STRW creates environmentally friendly metal straws in a variety of sizes and colours. We spoke with founder Erin O'Reilly to find out more about the business.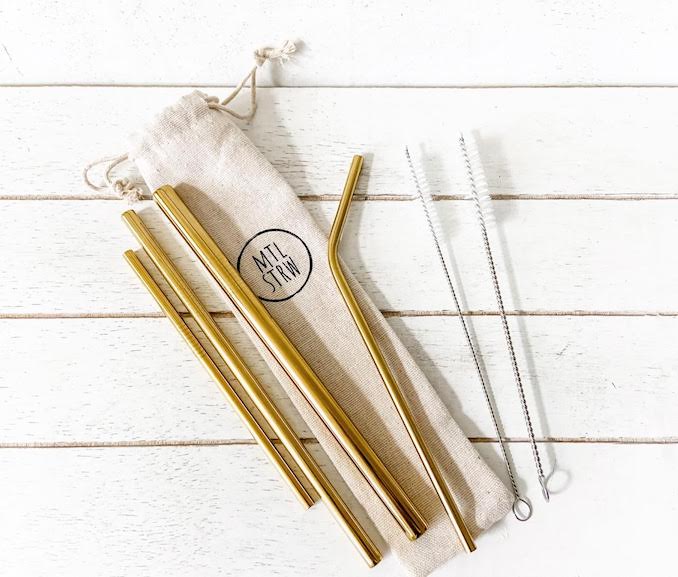 What is your business called and what does it do?
The business is called MTL STRW. It is a play-on-words with the words "Montreal" and "metal". We are a Montreal-based small business that sells stylish metal straws in a variety of sizes, colours and bundles.
What made you want to do this work?
It all started when I took to trip to Bali, Indonesia in 2018 and noticed that practically everyone was using reusable straws. They would carry around a linen pouch and pull out a metal straw when ordering a smoothie or an iced coffee at a local shop. When I think back, I don't remember seeing any plastic straws whatsoever. It just seemed like everyone was more self-aware about their single-use plastic consumption and its impact on the environment.
My experience in Indonesia prompted me to look online and see where I can find similar metal straws and linen pouches. I noticed that the options were limited – I wasn't able to choose which straws I wanted, what colour or mix and match.
With my degree and work background in marketing and entrepreneurship, I decided to go all in and launch my own metal straw online shop in 2019.
What problem did you want to solve with the business?
The main goal of MTL STRW is to make the switch from plastic to reusable straws fun, stylish and easy. There was a lack of variety in the metal straw market – You could go to a brick and mortar store and purchase a plain pack of silver straws. However, the idea behind MTL STRW was to offer more customizable options and make customers excited about using metal straws. We have a variety of different straw sizes, colours, bundles and mix & match options. Customers can create their very own metal straw bundle and feel good about reducing their single-use plastic consumption. In addition, our straw bundles are easily transportable in travel-friendly pouches and cleaning brushes that are included with every bundle purchase. Switching to reusable straws has never been so simple!
Who are your clientele/demographics?
Our main clientele are people aged 20-35 years old, mainly female. Our customers are looking to reduce their single-use plastic consumption and want to convert to reusable options. They also prefer supporting local small businesses.
How does your business make money? How does it work?
We sell our metal straws online (www.mtlstrw.ca). In addition, we offer our straws at wholesale – businesses can purchase our straws in bulk and offer them to their customers. Our wholesale customers tend to be small coffee shops, smoothie shops and subscription box-based businesses.
Where in the city can we find your profession?
MTL STRW is mainly an online-based business. It can be found at www.mtlstrw.ca or on Instagram, Facebook and TikTok.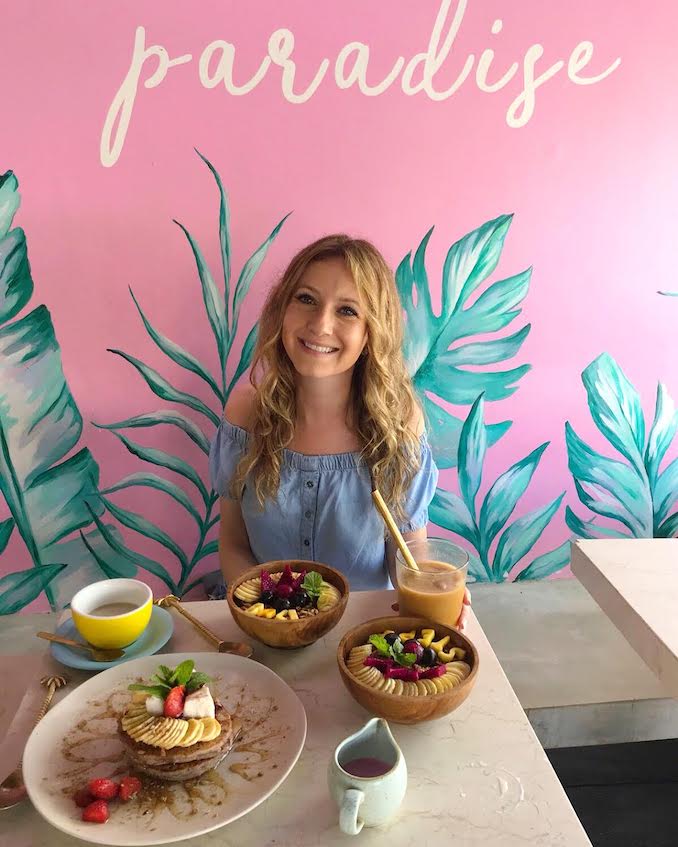 What is the best question a prospective customer could ask a member of your profession when comparing services? Give the answer as well.
What makes your metal straws different from others?
What's makes MTL STRW different is the amount of customization and flexibility in the product offering and the high quality of our straws. We offer a variety of straw sizes, colours and bundles and the ability to mix & match the straws to create your very own bundle.
In addition, we offer love collaborating with other small Canadian businesses – we offer straw & utensil bags designed and handmade in Canada by a small business in Alberta. We also love collaborating with other small Canadian businesses to do giveaways on social media to raise awareness.
Finally, 10% of our profits are donated to Canadian charities chosen by our customers (for more info: https://www.mtlstrw.ca/pages/non-profits).
What is the best part about what you do? What is the worst part?
I love everything about running a small business – from sourcing new products, creating spreadsheets for finance purposes, fulfilling orders, creating new promotions and connecting with customers on social media. It's a lot of work, but it's very fulfilling.
Worst part: There are not enough hours in the day to do everything! Juggling being a mom of a young baby (and expecting baby #2) + scaling this business is challenging but exciting!
What is your favourite joke about your own profession?
A couple of eco-friendly jokes/memes that we love:
"My love language is when someone refuses a plastic straw"
"When you refused a straw and the ice keeps hitting you in the face, but you're doing it for the turtles!"
Where can we follow you?
We're on Instagram, Facebook and Tik Tok @mtlstrw
PAY IT FORWARD: What is another local business that you love?
We love supporting small local businesses, especially in Montreal – to name a few: Smellies candles, Melos & Co soaps and Emery & Opal jewelry.