Some of the best innovation coming out of new businesses today are those that find solutions for global problems that affect the environment. For this Homegrown Business feature we spoke with Ben Bright who is the founder of EcoSmart Supply Co., a company that is finding solutions to our plastic waste issues.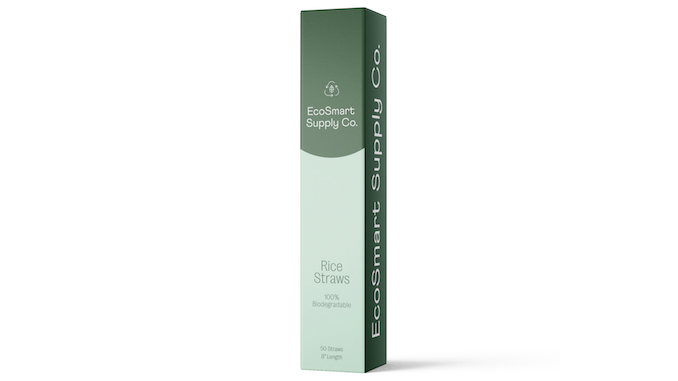 What is your business called and what does it do?
Our business is called Eco Smart Utensils Inc. we operate under the brand name EcoSmart Supply Co.
Our businesses goal is to eradicate single-use plastics
We launched our 100% biodegradable, and 100% edible rice straw last year.
What made you want to do this work?
I was inspired by the single-use plastics alternatives that I came across while travelling in south east Asia. Globally our planet suffers from a plastic pollution problem so I thought to myself if these alternatives are readily available in restaurants, bars, and the hotels I visited in Asia, there must be a way to make them available in Canada and the US
What problem did you want to solve with the business?
(1) Single use-plastic problem
(2) Sog resistant product: Our rice straws are made to last and retain their structural integrity for up to 3 hours.
(3) Green washing consumers into believing they are buying a "compostable" or "biodegradable" product when in reality, while they might be doing so, most regions are not equipped for proper landfill decomposition.
Who are your clientele/demographics?
(1) Food distribution (B2B)
Restaurants, hotels, food services, bars, cafeterias
(2) Direct to consumer (B2C)
Vegans, Organic lovers, mothers, young adults (age 18-45), sustainable product consumers.
How does your business make money? How does it work?
We sell wholesale to food distributors, and we sell our rice straws online on our website, and through social channels.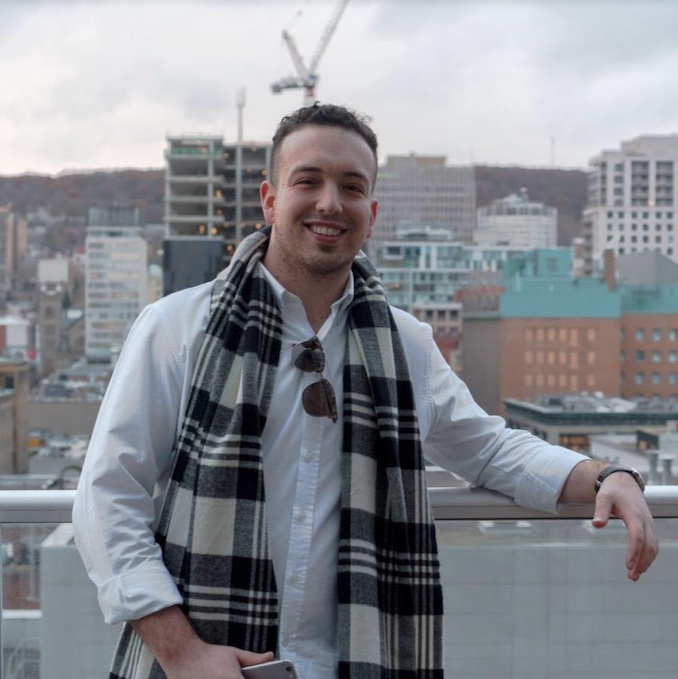 Where in Montréal can we find your profession?
Local Cafes such as Mercanti Coffee on Monkland, or the well known salad chain "Mandy's Salad", or at Hotel Esterel Resort in the Laurentians. As well, we are in a couple of retail shops such as Nature Santé and Hannahs hut!
What is the best question a prospective customer could ask a member of your profession when comparing services?
Question: Are products marked as compostable really much better for the environment?
Answer: Products that are compostable are better for the environment, but it depends on the way they are discarded and municipal waste management processes. Unfortunately, in Canada we are not equipped to compost at the level we should be, therefore, a lot of waste still ends up in the landfills.
What is the best part about what you do? What is the worst part?
The best part about what I do is
(1) knowing with small actions I can help make a difference. Will eliminating single-use plastics solve the climate problems, save our endangered marine life, or restore our forests from deforestation, no. However, it is knowing I am contributing a small piece to a much greater challenge that is rewarding.
(2) Getting to meet different establishment owners and managers. Learning about their restaurant or hotel. How they got to where they got to, and what their plans are relating to legislation that is supposedly going to change the way they procure certain products.
The worst part is that every restaurant owner wants to give me free food, so I am slowly gaining a lot of weight. Haha..
The worst part is that this space, the food distribution space, is a traditional business model, a gentleman's club if you will, so breaking into the space and competing against giant companies like Sysco is challenging.
What is your favourite joke about your own profession?
The puns…. such as suck my straw.
Where can we follow you?
Website | Instagram | Facebook | LinkedIn
PAY IT FORWARD: What is another Montréal business that you love?
One of my favourite Montreal brands, and one of our earliest clients is Mandy's Salad in Montreal. Big shoutout to Rebecca Wolf!