For this edition of our "Homegrown Business" series, we spoke with Julien Michalk who, with the co-founder, Michael Ghannoum, created Ufrost which instantly freezes liquids.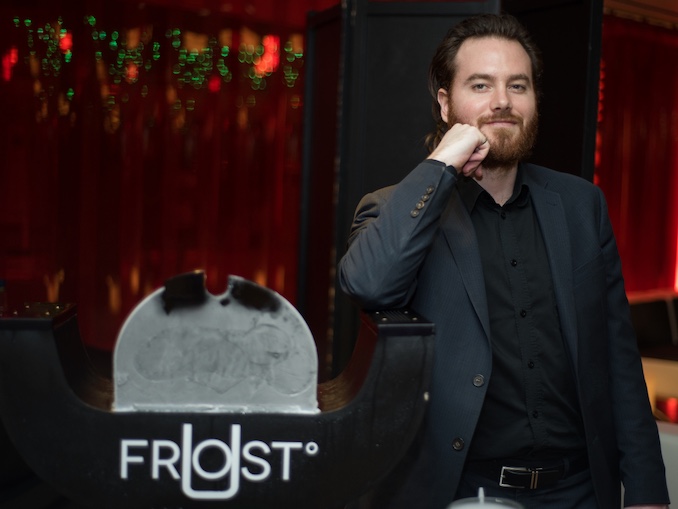 What is your business called and what does it do?
Notre entreprise se nomme Ether Innovations et notre produit s'appele Ufrost. Nous sommes une startup de Montréal qui a débuté en 2017. Nous avons inventé un outil de congélation instantanée pouvant congeler tout liquide en quelques minutes sans utiliser d'azote liquide ni d'électricité. Ce qui nous rend spécial? Nous pouvons geler l'alcool instantanément!
Nous sommes donc concentrés dans l'industrie de l'événementiel et de l'hospitalité, en créant des cocktails évolutifs et des shots gelées qu'on aime bien appeler bouchées givrées. En ce moment, nous offrons un Service de Bar Givré pour tout événements privés & corporatifs.
Qu'est-ce qui vous a donné envie de faire ce travail ?
Nous sommes d'abord une entreprise d'innovation et nous voulions apporter un vent de fraicheur dans l'industrie de la mixologie. La plupart des gens pensent que l'alcool ne gèle pas alors nous avons une belle opportunité de se démarquer et proposer une nouvelle façon de consommer son cocktail préféré. Nous adorons la réaction du publique, les gens sont d'abord incrédules et curieux, puis dès qu'ils essaient nos bouchées ils tombent en amour avec le goût et la texture, c'est comme les revoir tomber en enfance. On aime apporter la fascination et la joie à chaque événement ou bar ou l'ont se déplace.
Quelle est votre clientèle/démographie ?
Notre clientèle cible est composée d'agences événementielles ainsi que les petites et grandes entreprises du Québec & de l'Ontario. Nos clients nous engagent pour des événements corporatifs (comme un party de Noël), caritatifs, mariages et activations de marques. Nous sommes engagés pour offrir un service de bar givré qui sort de l'ordinaire! Nous travaillons en étroite collaboration avec l'organisateur d'événement ou le client afin de lui créer un menu personnalisé avec nos mixologues aux couleurs ou thème de la soirée.
Comment votre entreprise gagne-t-elle de l'argent ? Comment ça marche?
Actuellement, nous offrons un service de bar pour l'événementiel, donc nous chargeons nos services selon le nombre d'invités, nombre de consommations par invité et le type de service offert (cocktail de bienvenue ou shots givrées). Nous avons plusieurs types d'offres et services afin de donner une expérience mémorable peu importe le budget du client.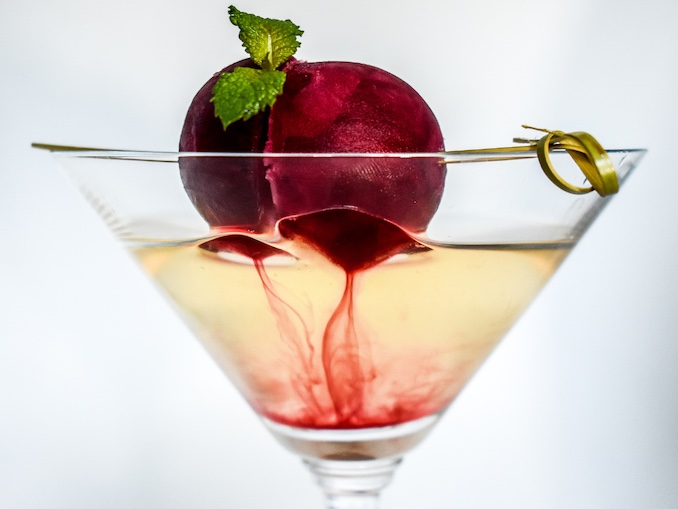 Où dans la ville pouvons-nous trouver votre profession?
Nous faisons beaucoup d'activation de marques dans différents bars de la ville. Vous pouvez nous suivre sur les medias sociaux pour voir où nous serons. Sinon, nous sommes sur le point d'introduire notre nouveau produit : Ufrost Pro. Ce sera le nouvel outil préféré des bartenders et mixologues de la ville. Cet outil est pour la vente direct aux bars, restaurants et hotel. La Ufrost Pro sera disponible à l'achat en 2022.
Quel problème vouliez-vous résoudre avec l'entreprise ?
Nous avons d'abord créé Ufrost pour l'industrie du bar & des restaurants afin d'apporter un élément différentiateur et à valeur ajoutée aux propriétaires. Nous sommes choyés à Montréal d'avoir autant d'établissements, par contre cela apporte beaucoup de compétition et il est difficile de tirer son épingle du jeu en tant que propriétaire. Nous offrons donc des consommations uniques et haut-de-gamme ce qui permettra aux propriétaire d'avoir de meilleures marges sur les cocktails et attirer un plus grand nombre de clients en leur offrant une expérience mémorable.
Quelle est la meilleure question qu'un client potentiel pourrait poser à un membre de votre profession lorsqu'il compare des services ? Donnez aussi la réponse.
Q: Why choose a frosted bar service instead of a conventional bar service?
A: Ufrost is not just a bar service, it is an experience. We offer a high quality service, using fresh and local produce and put on a fascinating show while serving you a cocktail. Our designs are eye-catching and are always a topic of discussion. Breaking the ice is like second nature, we want to bring people together and give them a spark in their evening. And it seems to work because they always come back for more! Both for a 2nd shot or for a 2nd event.
What's the best part about what you do? What's the worst part?
The best part is the human contact to introduce Montrealers to new technology and create wonder. It is very gratifying to see our customers' smiles as they try our bites. We have worked hard for 5 years to develop this technology and to receive such positive feedback, it gives us the motivation to continue the work and find new ways to innovate.
We are passionate about our work so it's harder to find a bad part. On the other hand, the pandemic was quite an ordeal, we were deprived of income from events for more than a year. However, it allowed us to focus on the development of our second product, the Ufrost Pro. But we are very happy to hear the phone ring again, our fall is quickly booked in events.
What's your favorite joke about your own profession?
As a joke, we often compare ourselves to the microwave but for freezing. When it arrived, it was such a destabilizing technology that people weren't sure what to do with it! We make jokes about it, but it is a bit our case. Instant freezing is not yet used on a non-industrial scale. Deep freezing helps keep nutrients and food freshness for better preservation. Our goal is to demystify and democratize instant refrigeration and that one day find Ufrost on all kitchen counters around the world.
Where can we follow you?
What other local business do you like?
Most of our bar tools come from Alambika on St-Laurent Boulevard. We love their selection of products including glassware and bitters. It really is the benchmark for anyone working in the bar industry and their shop is so beautiful.