Arlene Berger and I have been close friends for about 20 years, meeting in our neighbourhood. When she told me she was an artist, I asked to see her paintings. When she showed them to me, I knew I was in the presence of a great creative mind. I have never known anyone who can easily and ably master the paintbrush. In all that she strives for personally or professionally, there is always her creative mind ticking away to find something original and unique. After years of creating landscapes and still-life paintings displayed in Montreal, New York and Florida galleries, it was a natural progression for her to find her way to portrait painting.
She painstakingly revels in perfecting the most minute detail in her work -the nuance of a lock of hair, a sparkle in the eye and a gentle wrinkle on one's face. This creative instinct carries over into all aspects of her life be it her description of the dinner she had the night before or her in-depth travel itineraries, her excitement to share is contagious – Arlene pours the same passion into painting the fine details of the person in front of her! When engrossed in a project, she often needs to be reminded to step away from the easel to eat and stretch because she gets so excited and caught up in the magic of bringing a canvas to life. Uncomfortable promoting herself and modest about her exceptional innate talent, Arlene's greatest satisfaction is the happy recognition she receives from her clients when
their painting is unveiled.
Written by Shelley Paris – Friend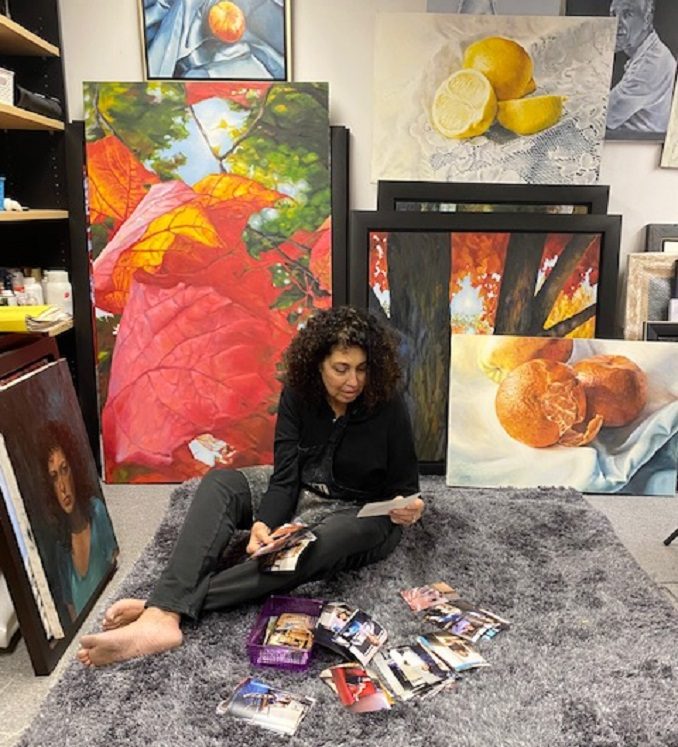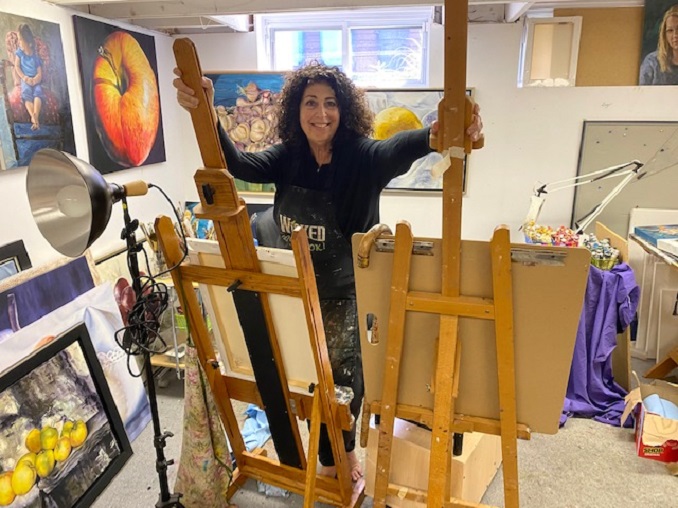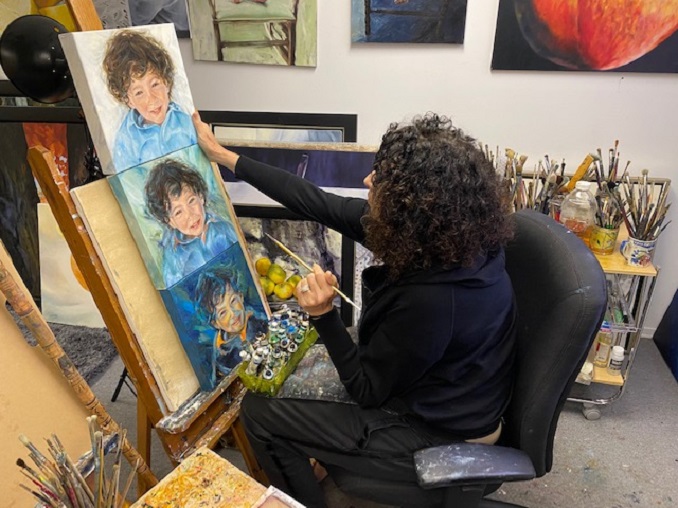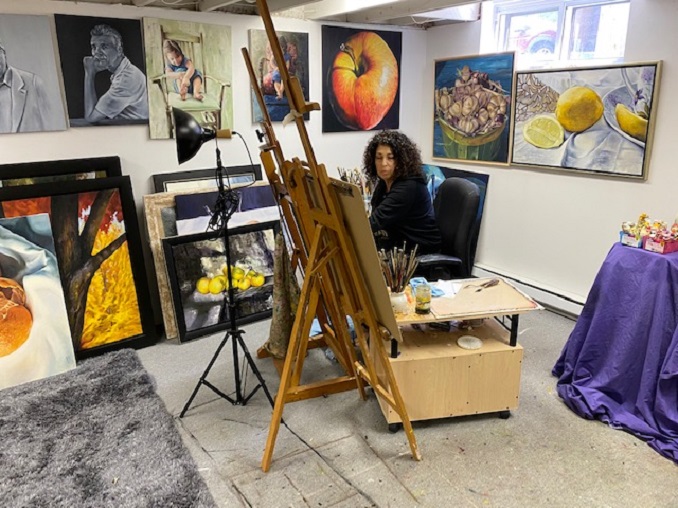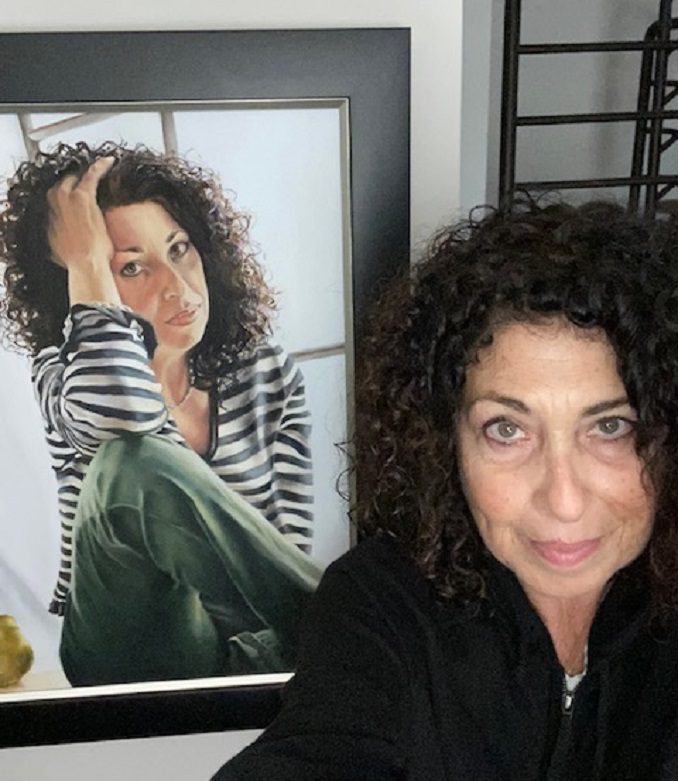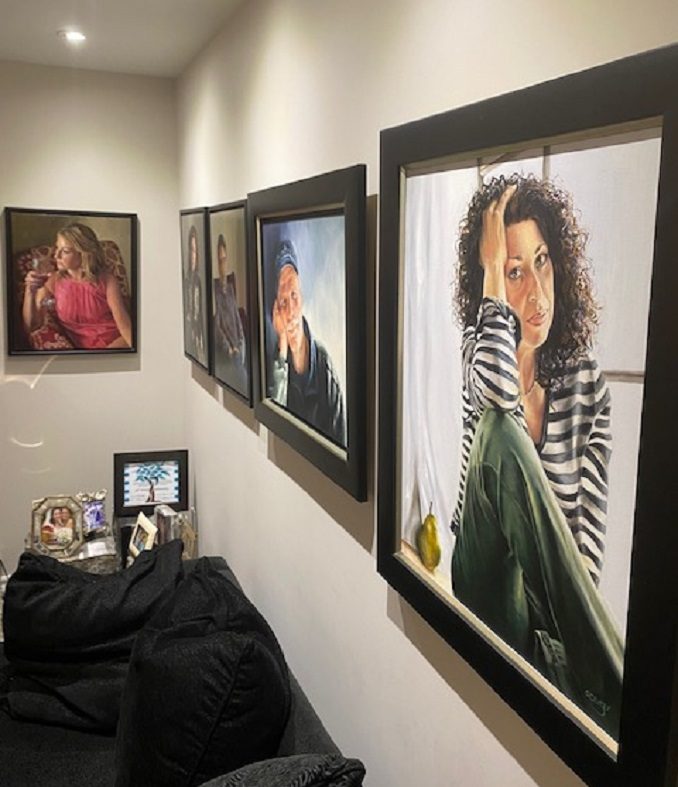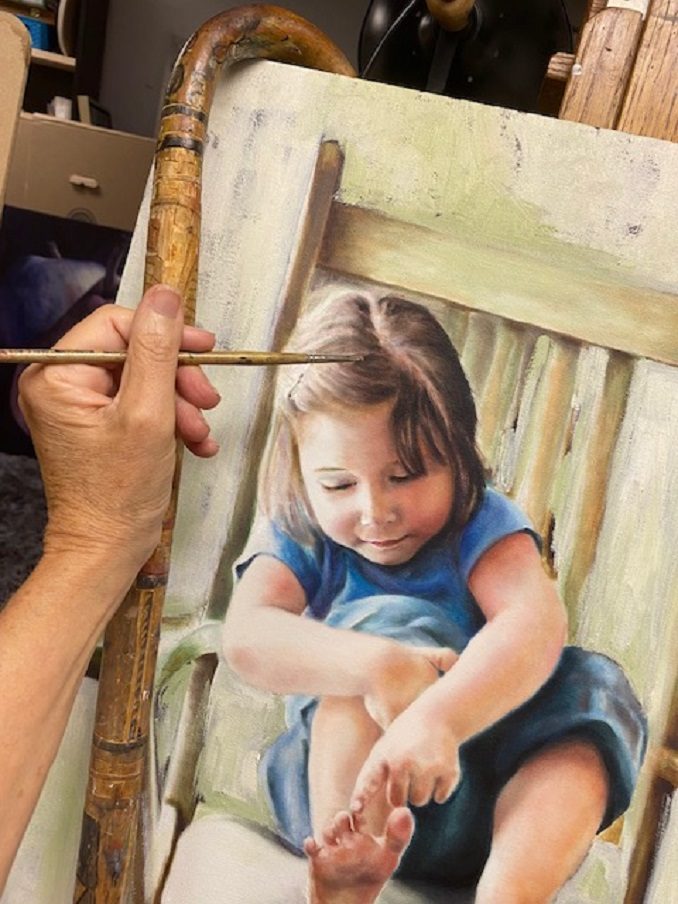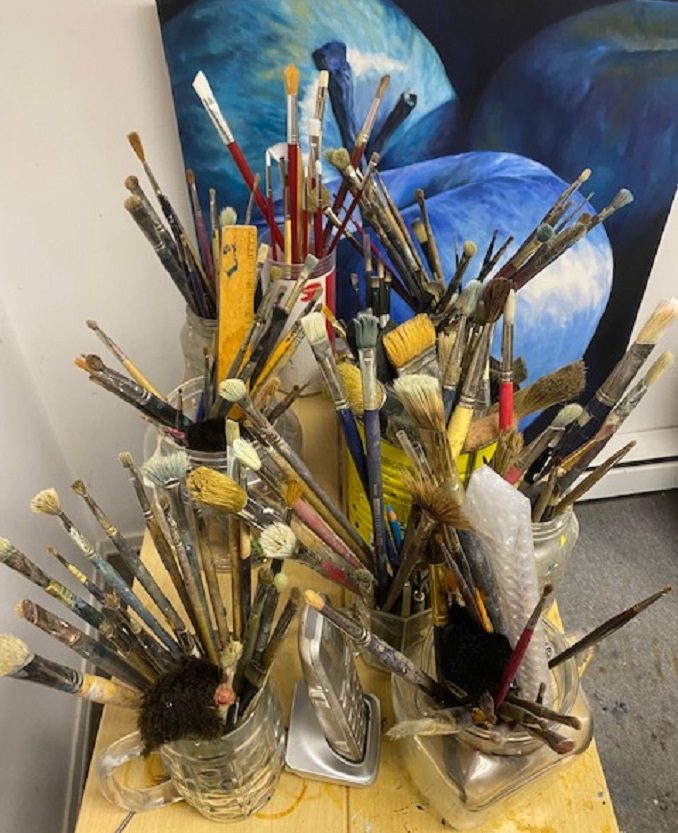 ***
Which 'hood are you in?
I grew up in Chomedey, Laval and my childhood and adult schooling focussed on all kinds of artistic expression. From pencil drawing, interior design, printmaking and clay sculpture to finally graduating with a BFA degree at Concordia University in Graphic Design and Photography, I discovered my passion for oil painting at my home on the West Island where I live now with my studio just steps away. When asked when in my life I realized I was to be an artist, the answer to that question is – always!
What do you do?
I am a commissioned oil portrait artist. I specialize in single or group portraits that usually capture a mood, expression or special memory of my subjects. Portraits have become unique customized gifts for the giver and recipient to commemorate an anniversary, birthday or simply to honour a life or relationship. I "dive deep" into my subjects and feel close to them even though we might have not met because I work with digital photographs and paint realistically. I enjoy working with my clients to customize the colours or backgrounds of each painting as well as seamlessly combining two images together from different times or places.
What are you currently working on?
I am currently working on two portrait commissions from the Canadian Agricultural Hall of Fame. Each 20×24 portrait is to honour the inductee in a ceremony in Toronto. For a number of years, I've been honoured to be part of a select group of artists to participate in their very special annual event.
Where can we find your work?
I have examples of my still-life, landscapes and commissioned portraits on my website or find me on Instagram. Always happy to exchange emails, phone chat or text.