Berla (Berrak Ergul Lajoie) grew up in Istanbul in a family that loves art, nature and animals. She has been painting, drawing and creating art ever since she was a child.
She studied architecture and graduated from Istanbul Technical University, Faculty of Architecture. The form of art in architecture always kept her close to other art disciplines. She discovered her interest in photography when she was a student and started oil painting in her early 20s.
After practicing architecture for a few years in Istanbul, she moved abroad and was involved in architectural projects in different countries. Berla met her husband Marc in one of these countries, married and moved to his Quebec homeland in 2013. She loved Montreal at first sight and took many architectural and street photographs during her first years in this city.
In 2017, Berla re-united with her passion for painting; since then working on acrylic paintings, mostly portraits, sometimes landscape paintings. She pushes her boundaries and creativity every day while maintaining her unique and poetic style. When she doesn't paint on canvas, she paints garden murals, wine glasses, and even furniture. If she needs a break from painting or needs some inspiration, she walks in the park and takes photographs.
-Written by Handan Cagli – Sister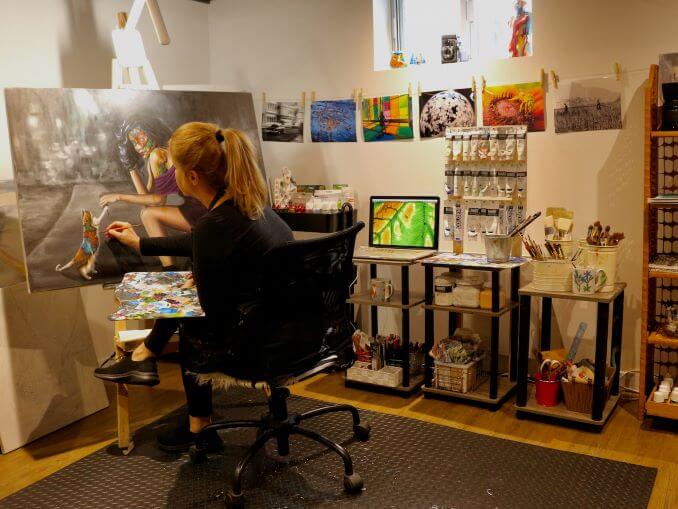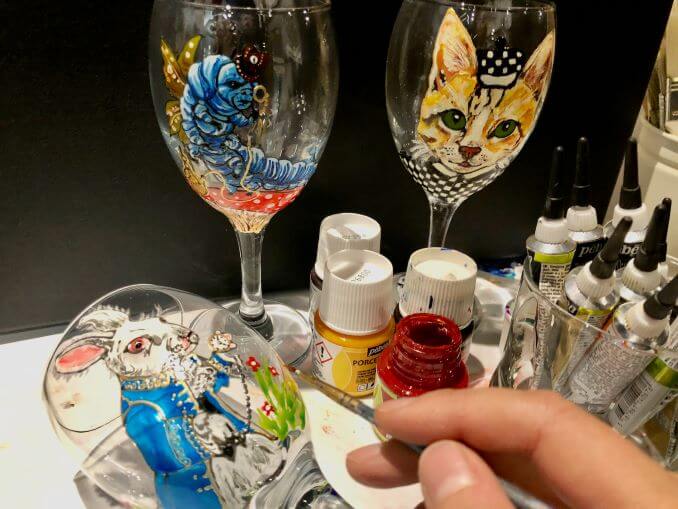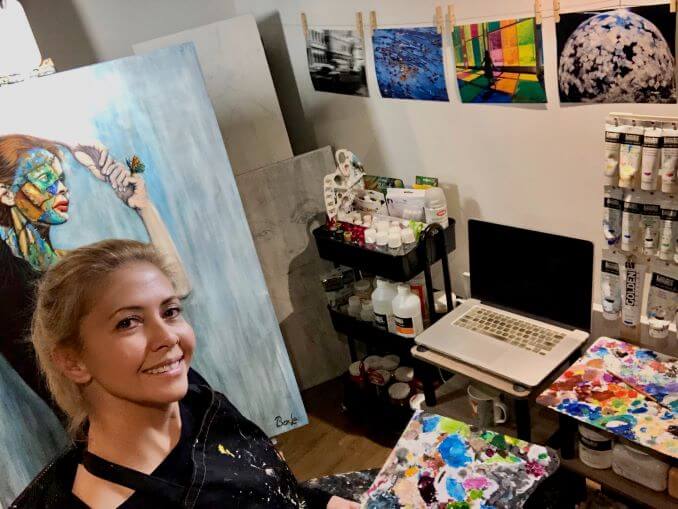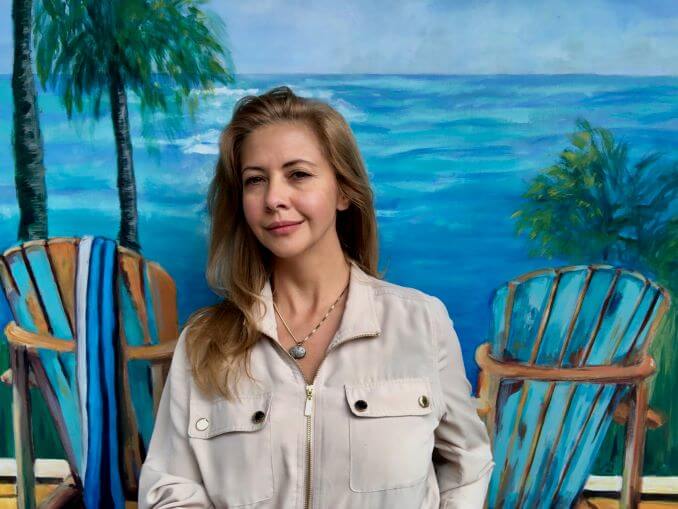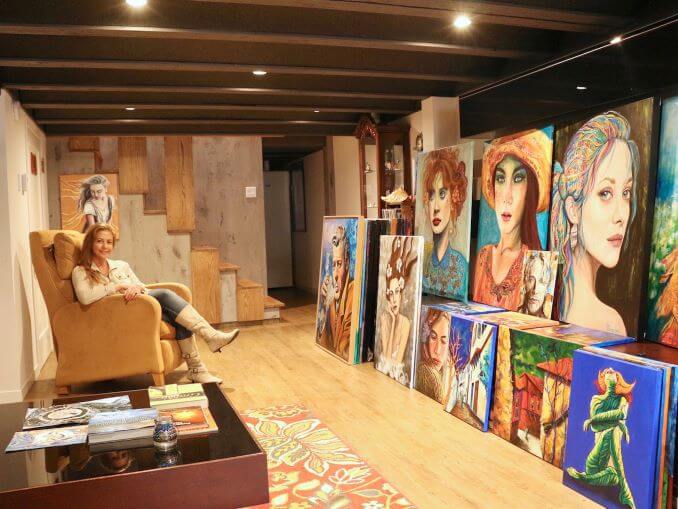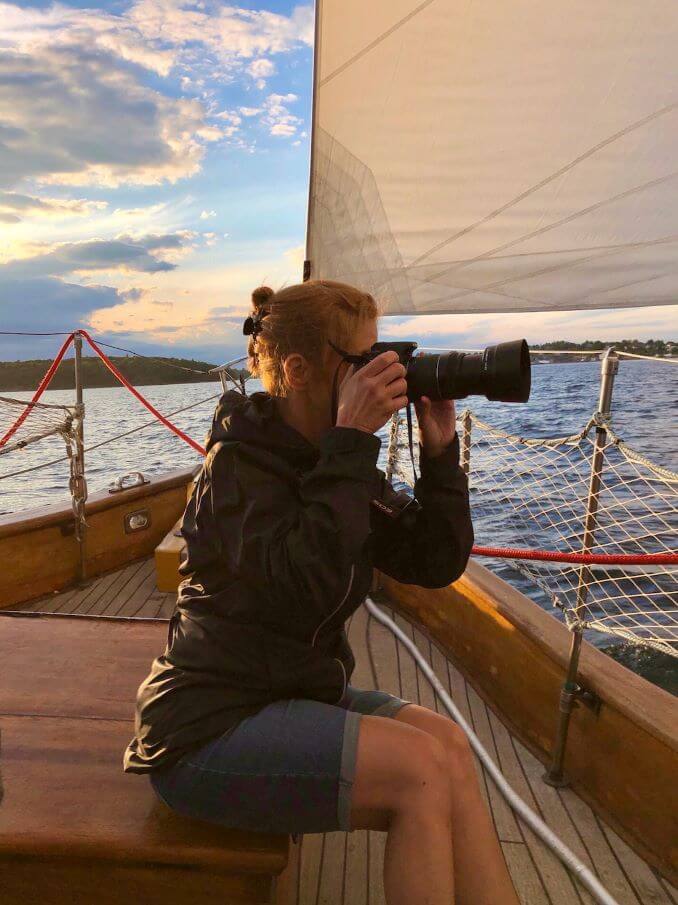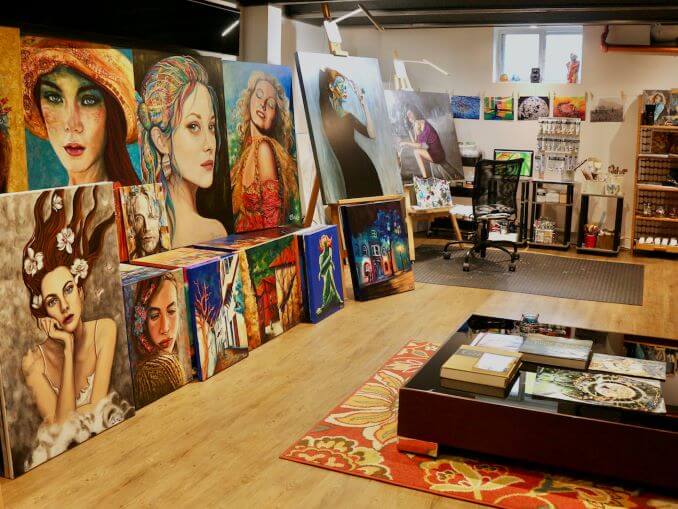 Which hood are you in?
I live in Sud-Ouest, in Ville Emard.
What do you do?
I am a painting artist and amateur photographer. I mostly work on acrylic portrait/ figurative but also landscape paintings on canvas, sometimes I use mixed-media technique which helps creating unique artwork. I take architectural, landscape, street, nature and macro photographs.
What are you currently working on?
I am currently working on a series of surreal figurative, landscape or still life paintings which I titled " The Effects". I try using symbols and metaphors on themes such as "Time, Humanity and Life".
Where can we find your work?
You can find my works in my website, contact me berlandme@outlook.com or find me on Instagram: @berla_art & @ berla_photo.