Pinar Giray is a Quebec-based visual artist with a passion for creating intricate ink drawings and soft watercolour paintings. Her artwork is inspired by the many facets of life; nature, human relationships, connections and memory. Her paintings and ink drawings capture moments and feelings and speak to both the beauty of the natural world and make subtle reference to the layers of the way humans relate and connect. While each piece is being worked on, it evolves. Her art is held in many private art collections across North America and Turkey.
When she's not painting, Pinar can be found making delicious creations in the kitchen, reading, doing yoga and going to galleries for inspiration.
-Written by Elif, Pinar's daughter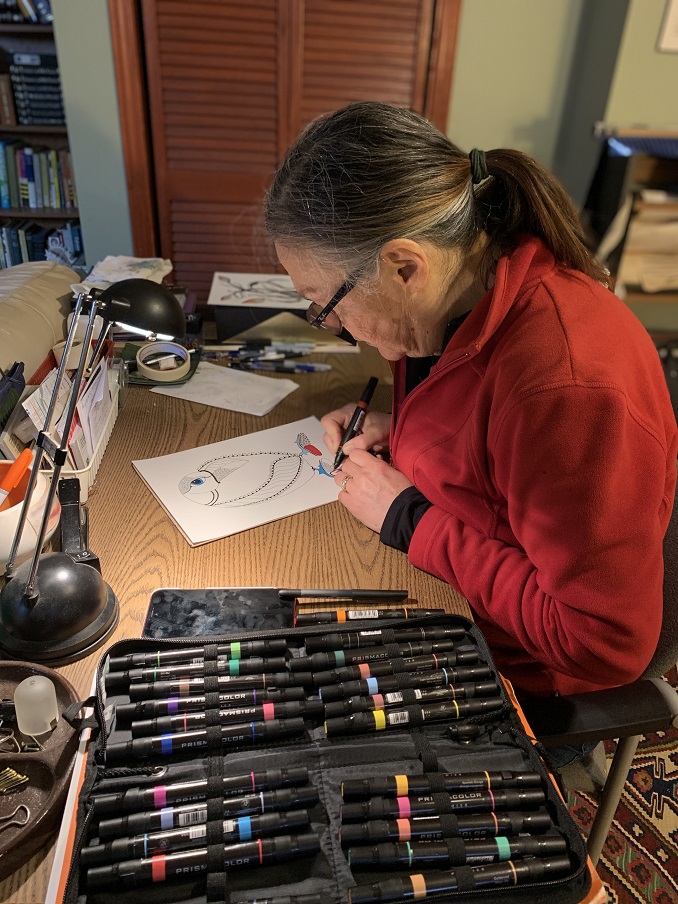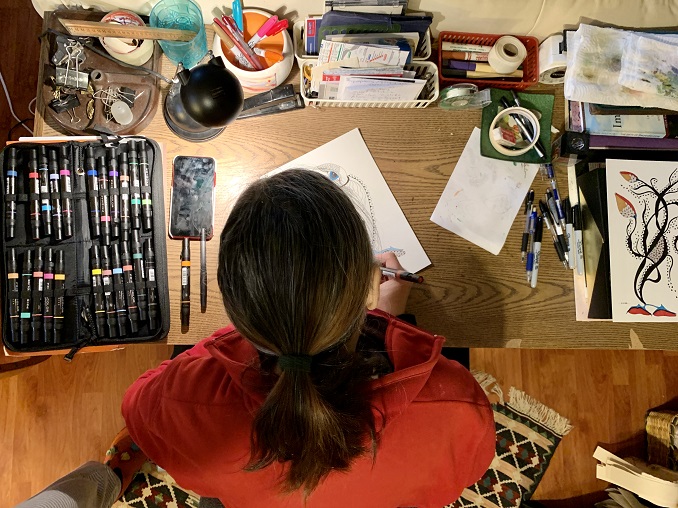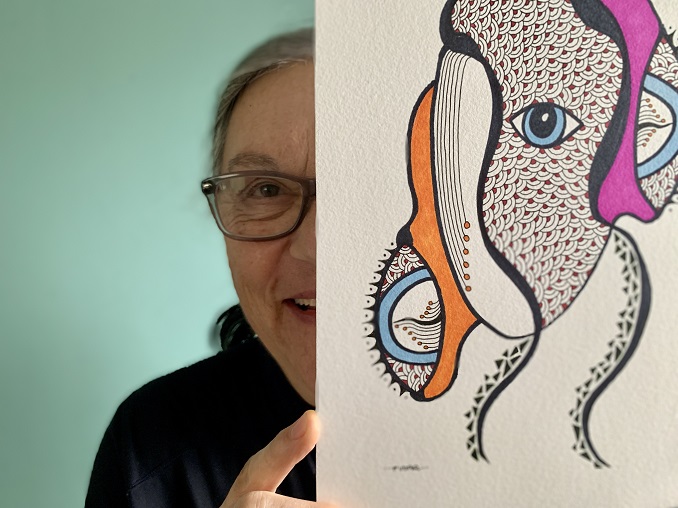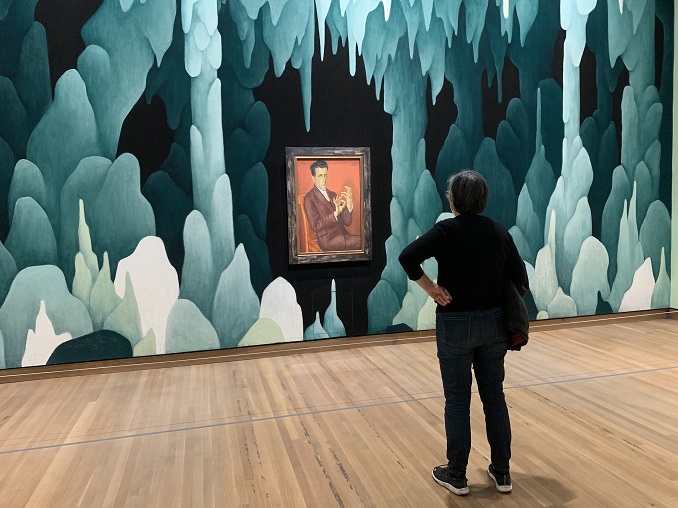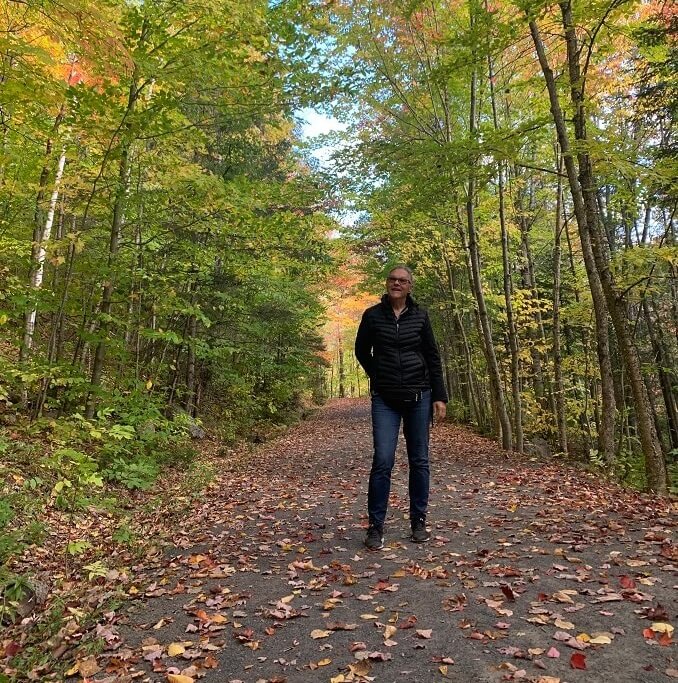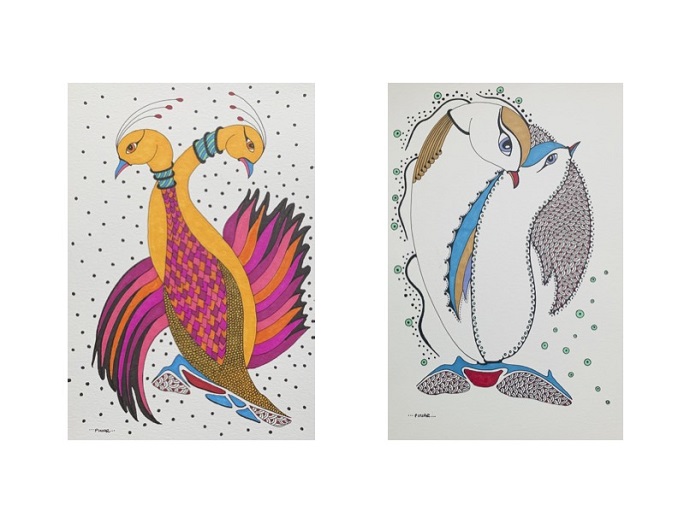 ***
Which 'hood are you in?
I live in Brossard, Quebec, a suburb of Montreal. I've lived here with my husband for the last 25 years.
What do you do?
I'm a watercolour and ink artist. I work in both mediums separately. I consider myself a surrealist. I always work from my imagination. I love getting lost in the art-making process and letting it take over myself. My art is about the many aspects of being alive; memories, relationships, nature, beauty, connecting, sharing, a quest, a challenge, a meaningful pursuit and a compelling journey. Through my work, I seek to impart a sense of vitality and joy, a celebration of life in all its forms.
What are you currently working on?
Nowadays, I am working on two different series with opposing techniques. For one, I am working on a series of ink drawings using fine lines and small intricate markings that gives me a sense of structure and definition and more control over the art-making process. With the watercolour series, I am freer. I love seeing the colours flow with the water and do their own thing. It gives me a sense of peace and at the same time, there is a tension that urges me to control and define the flow with soft strokes.
Where can we find your work?
You can find my work in a few places. I have a website that displays a selection of my ink and watercolour works. I am also part of Partial Gallery and some of my work can be found there as well. The full body of my artwork is displayed on Instagram. Anyone interested in my work can send me a message there as well.