When do you know that you are an artist? When are you reaching this point where you answer with confidence, "I am an artist" when introduced to someone? For some, the vocation is coming crystal clear at an early age. For others, like the painter Isabelle Beaubien, it is a journey filled with an underlying hope that "it could be doable", but also with serious darker episodes. No need to enumerate them as many of us suffers similar experience. But the situation seems always amplifying for artists due to their sensibility and their inherent relationship/dependency to their art and how the world sees it.
The attraction of Isabelle Beaubien for visual art has been her life soundtrack. Getting first, an academic training via a fine arts degree at Concordia University and a Master's in Contemporary Art from Villa Arson in Nice, was a way to solidify a future in the world of art, that seems still ambiguous. Diplomas are nice on a wall, but it is only through her interaction with other artists that she met during her 15 years abroad, that she finally gained the sufficient maturity and confidence to accept that her search for excellence was becoming an excuse and that it was time to show her works to the world.
My sister has participated in many solo and group exhibitions around the world. Her artwork has been presented at numerous art fairs in Europe, Asia, and the United States, and her paintings can be found in some public and private collections in Canada or abroad.
All this hardship, the resilience, and Isabelle's crazy energy are exploding when you look at her paintings. Those colours coming together in an expressive and cheerful style are her way of saying: I'm an artist now, having a blast, and who cares about tomorrow. Peace out.
Written by François Beaubien – Brother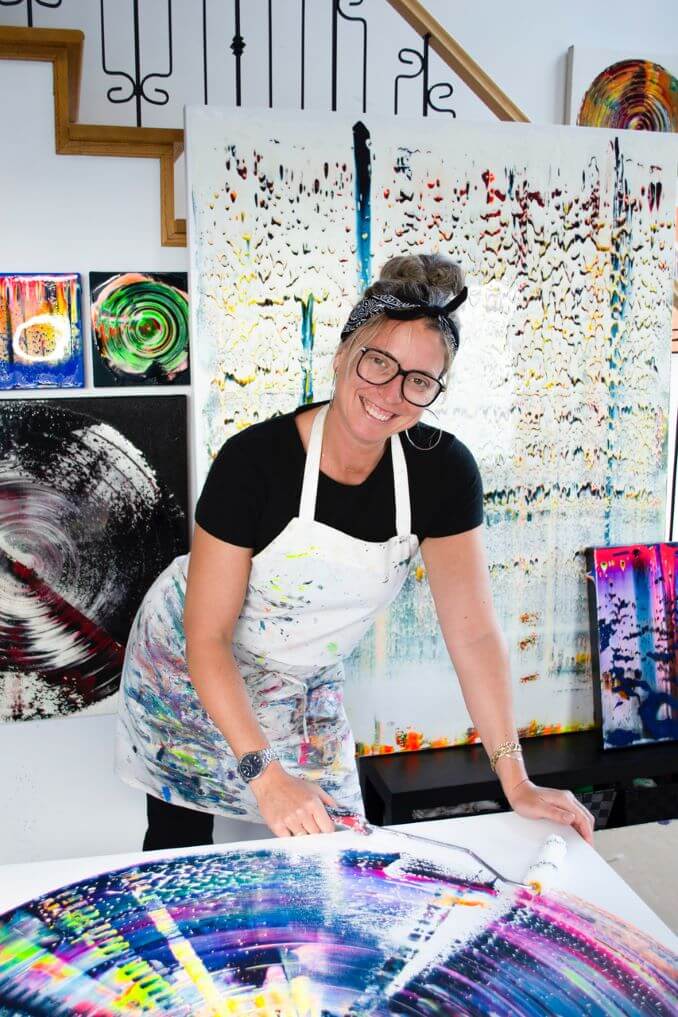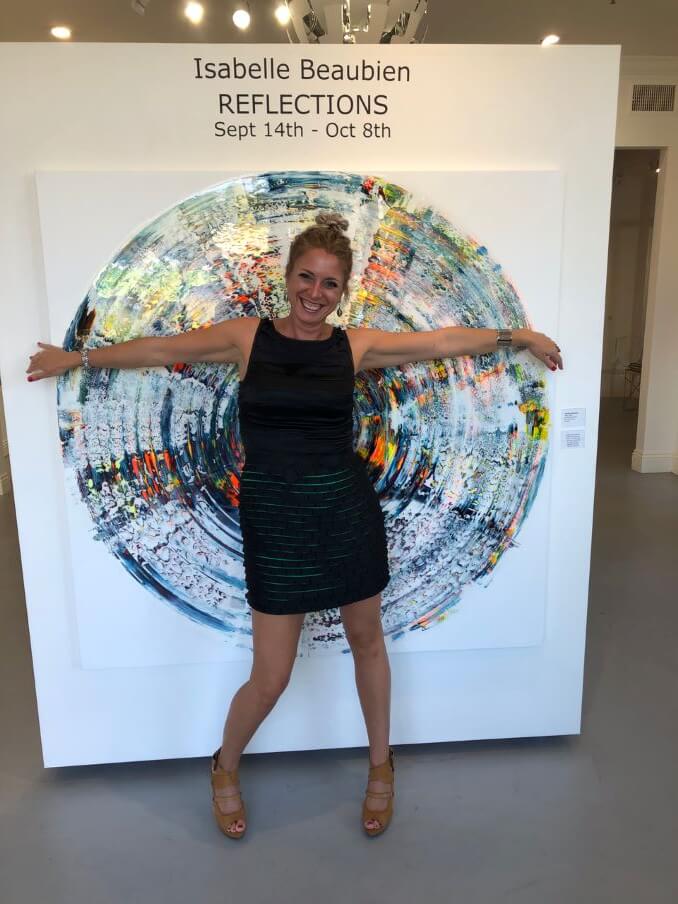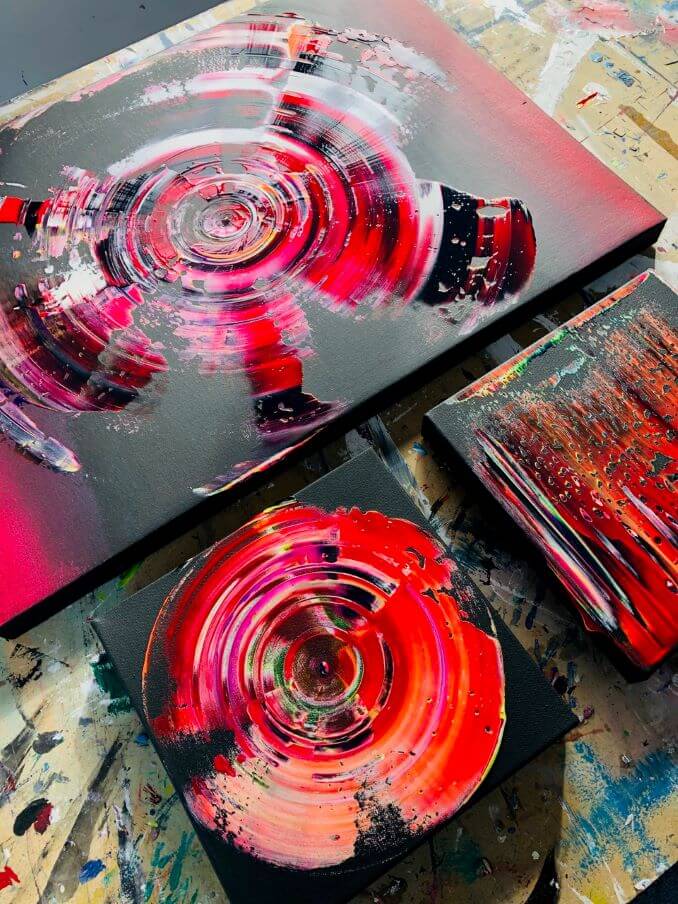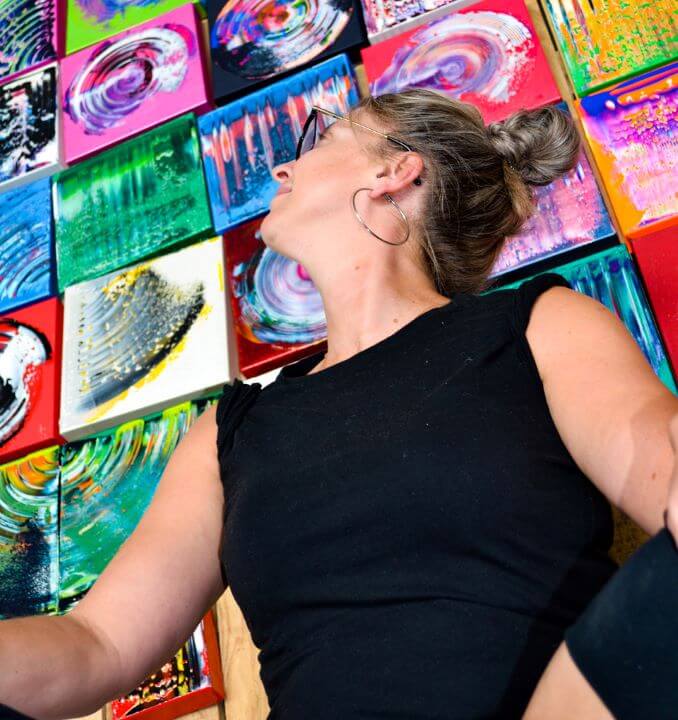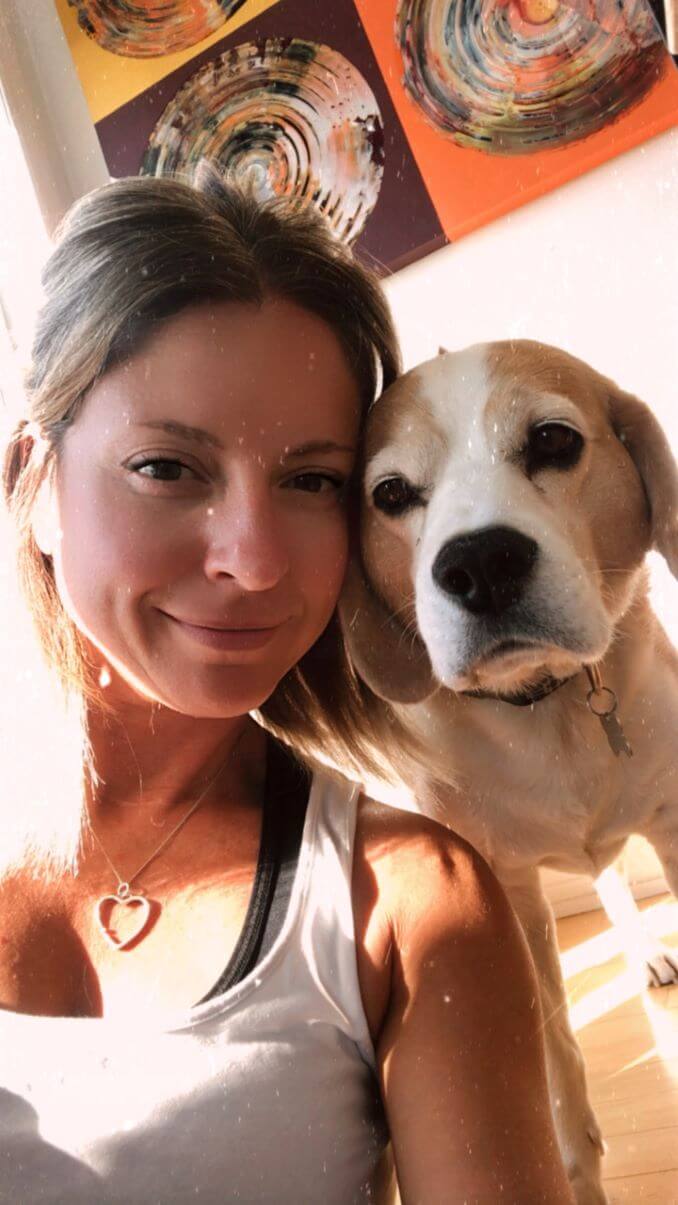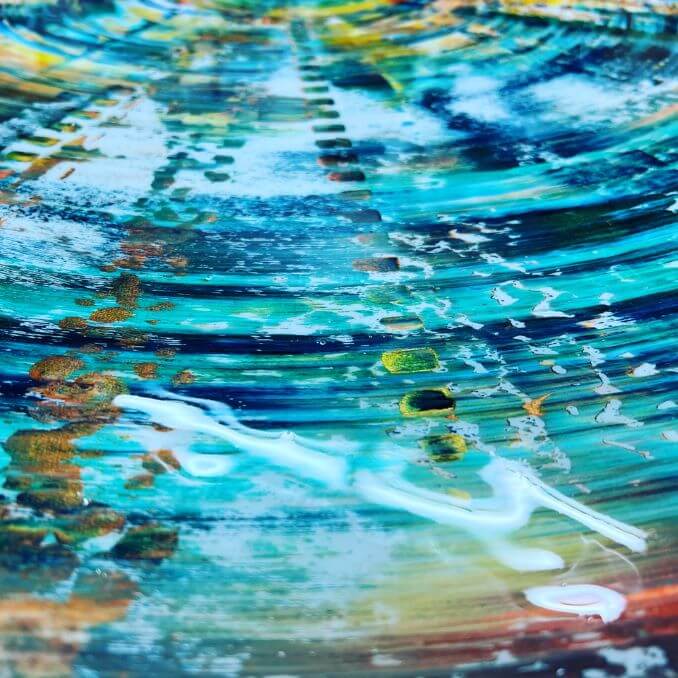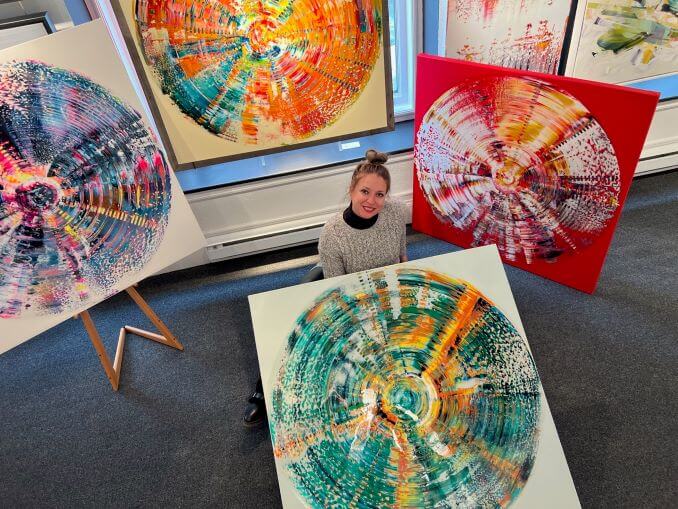 ***
Which 'hood are you in?
I actually live in the town I grew up in, Drummondville!!! As my brother mentioned in the bio, I spent many years abroad, between Europe, the middle east, and the USA, but sometimes, when you get older, you can realize that there is no place like home! Also, I have a massive studio that would be impossible to get or afford in a major city like London or Paris!
What do you do?
I am an abstract painter who plays with texture and colour in large formats. I apply a resin to the final result which gives a very sculptural effect to my work. Sometimes, when people look at my paintings, they are not sure what they are looking at exactly. Is it a collage? Is it a digital printing? Could it be a painting??!! I love it, it opens the door for great conversations!
What are you currently working on?
Well, as the world seems to be reopening, so are the Art Fairs. This is why I am working on some pieces to show in Seattle, Singapore, and Hamburg. I also want to be more involved in my community/city so I am trying to find ways to make this happen!
Where can we find your work?
You can find my work at:
Montreal @ Galerie Bloom
Québec @ Galerie Perreault
Bromont @ Artêria Gallery
Drummondville @ Galerie Solange Lebel 
Toronto @ Spence Gallery
London UK @ Caigerart
And soon to be a new gallery in California, LGOCA
You can also look at my website or Instagram