No one shows passion as much as this woman does. Run into Mélanie Brideau then it'll take only a few minutes to be surrounded by her contagious energy and her love for art. Being led by a fascination for fashion, beauty and make-up, this lady lives for it.
Runway, haute couture and photography environment led her to become the one of a kind makeup artist she is today. No doubt to have about her talent. Inspired by all kinds of elements from textile, nature, architecture and more, she creates the most unique looks. Her authenticity, eccentricity and spontaneity are clearly shown in her work.
Lately, she found a new interest in beauty history. Discovering how cosmetics have evolved during the 20th century and the way the industry has found to market their products in compacts that were pieces of art captivated her so much that she started a blog to share her fascination.
If you have the chance to feel the delicate touch of her brushes painting your face, you will get out of your experience with a feeling of empowerment. Let yourself elevate your beauty through an amazing journey under her hands.
Written by Jean-Philippe Poirier – Close Friend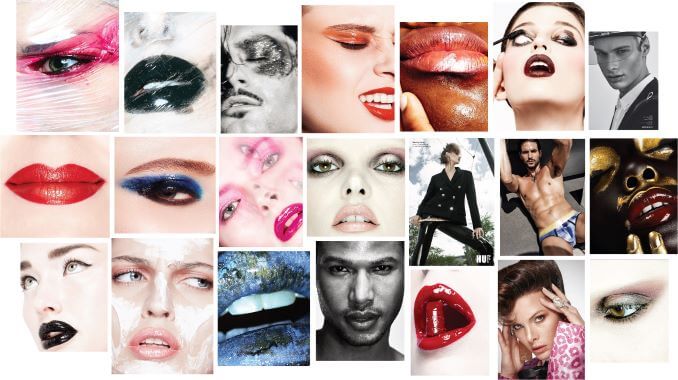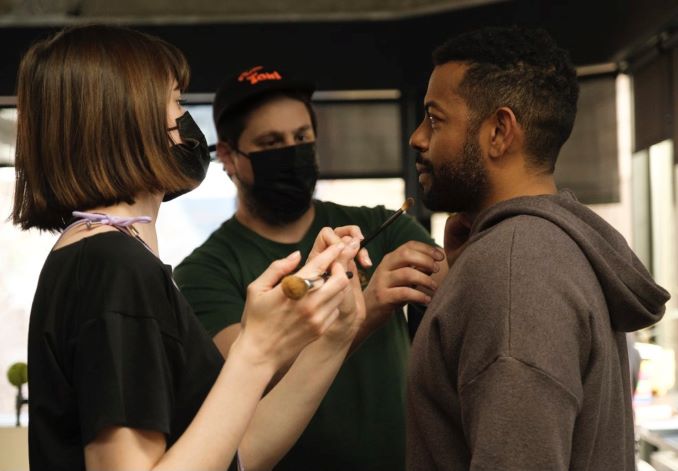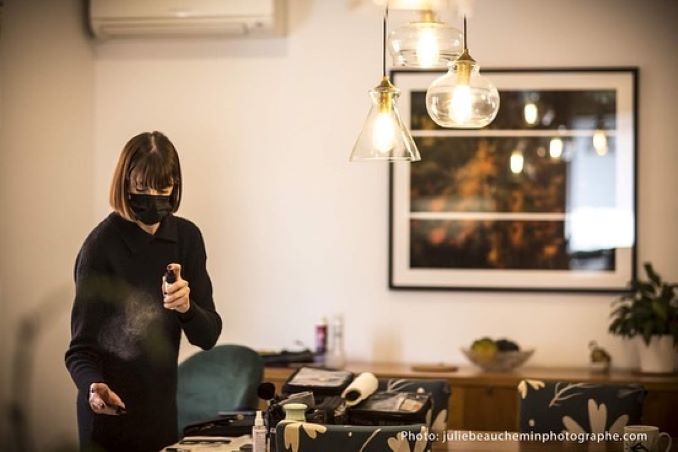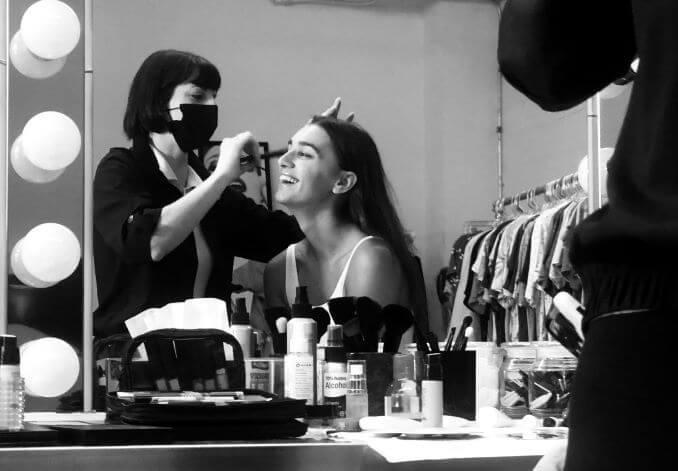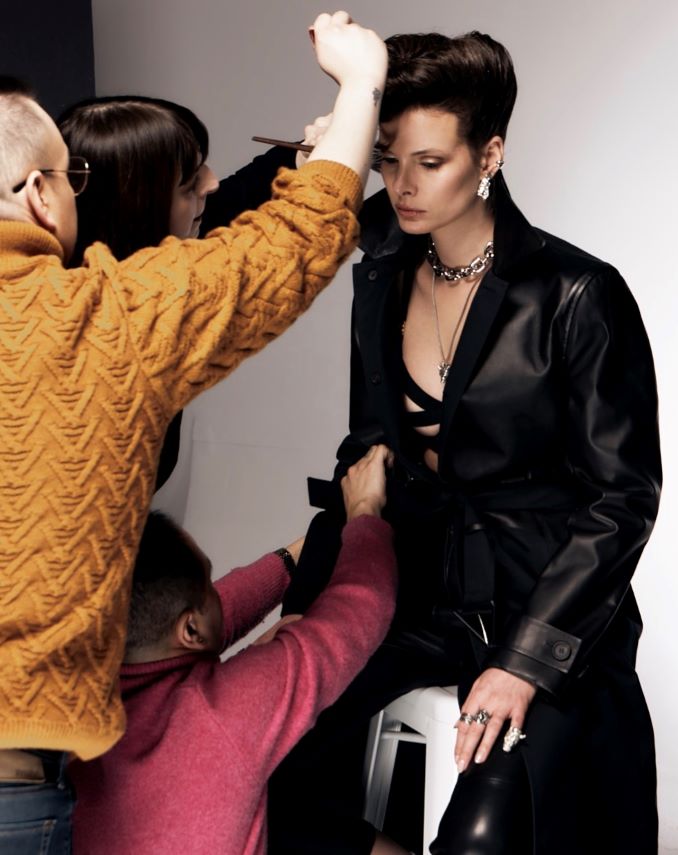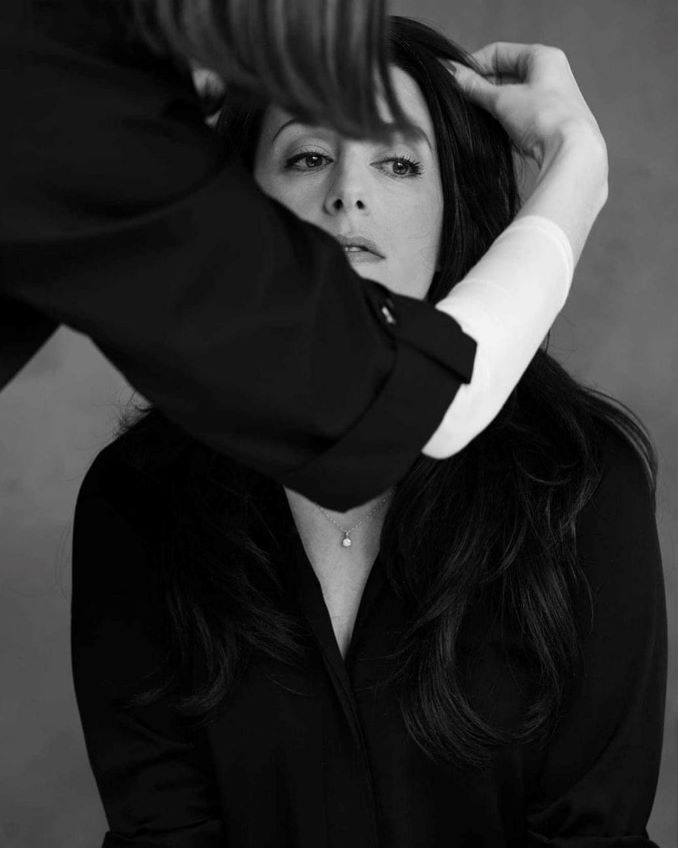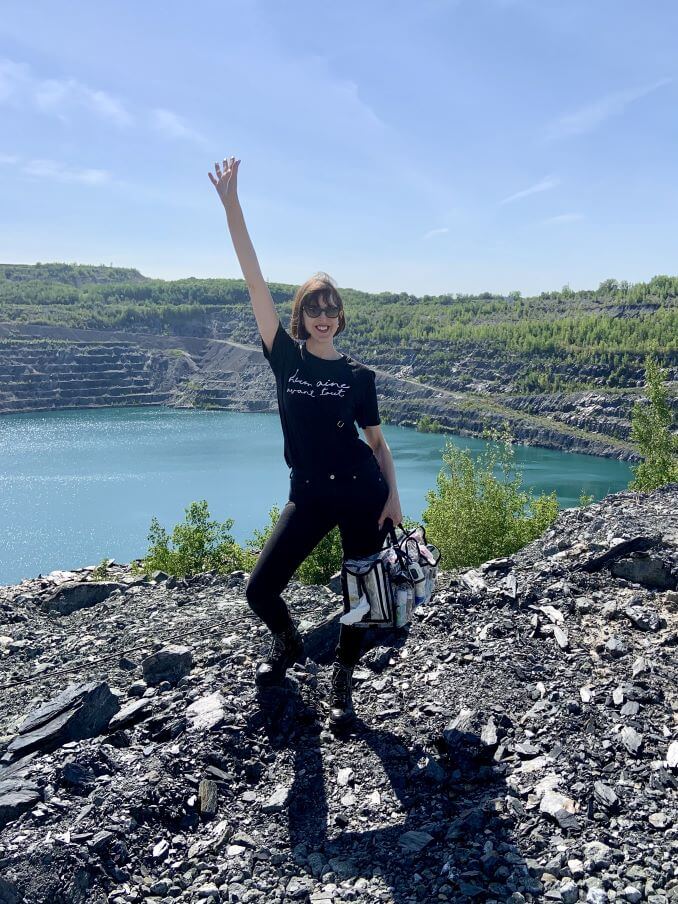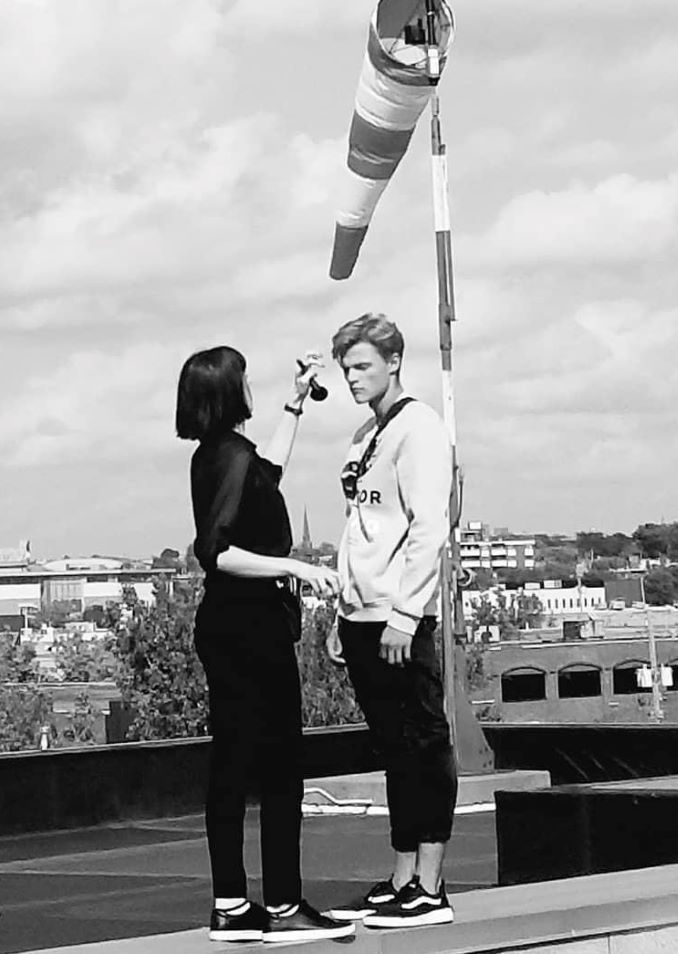 ***
Which hood are you in?
For the past 5 years, I've been living in La Petite Patrie, Rosemont right next to Plaza Saint-Hubert. I love how colourful my neighbourhood is and the vibe you get when you walk around.
I also really enjoy going to Jean-Talon market, especially during flower season.
What do you do?
I'm a professional Freelance Makeup Artist. I love the freedom of working at different locations and not having a fixed routine, it keeps me active and creative! Living my passion for art and culture by painting faces each with unique stories to tell is such a wonderful way to share real human connections.
Seeing makeup like couture, I use textures and shapes like fabrics to bring forward my clients' unique features and inner beauty.
I also love reading and collecting books about beauty from the past to the present, I find it fascinating and as they say..you need to know where you come from to know where you are going. That passion also led me to start my own vintage beauty collection and blog.
What are you currently working on?
Currently working on many different projects, from fashion to TV shows and recently weddings.
I'm also a Chanel Studio Artist, working and collaborating in store events in Montreal and surrounding areas.
I love working on different editorial projects and concepts in my creative studio space, always ready to bring my visions to reality!
Where can we find your work?
You can check out my portfolio on my website
Linktree where you can also find My Vintage Vanity Blog and link to my Vintage Collection Tiktok