For this week's Charitable Choices feature, we spoke with Sophia Heath, director of funding and development at Head & Hands. Since 1970, Head & Hands has provided a variety of medical, legal and social services to Montreal youth. Now, their services range from free drop-in clinics, legal information and consults, youth drop-in tutoring, a young parents' program and so on.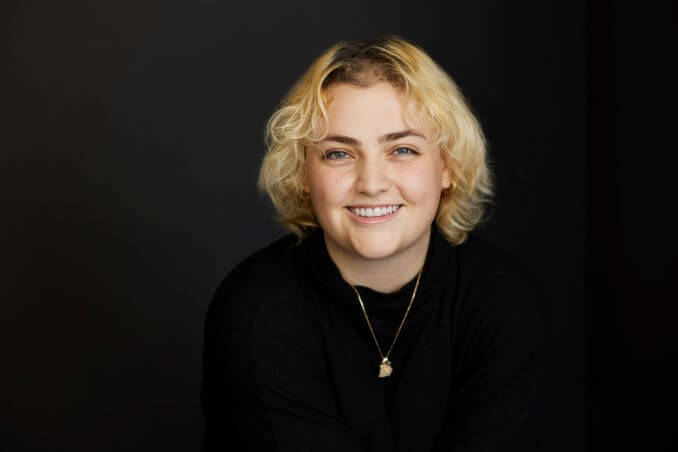 What problem does it aim to solve?
At Head & Hands, we believe that the health of our entire community rests on the health of our community's youth. We envision a society in which all youth are participants and are inspired by the endless possibilities available to them.
Since 1970, Head & Hands has provided medical, legal and social services to Montreal youth. Today, our services include free weekly drop-in medical clinics, legal information and consultations, counselling, a young parents'  program, youth drop-in, tutoring, street workers, and the Sense Project peer-based sex ed in high schools.
Our approach is preventative, inclusive, non-judgmental, and holistic. We facilitate social change and the empowerment of youth based on their current needs within our community and society at large.
When did you start/join it?
I began working at Head & Hands in July of 2021.
What made you want to get involved?
When I applied for the position at Head & Hands, I had already had some interactions with the organization both as a youth in the community, growing up around the building as well as my previous experience working in the community sector for which Head & Hands was an active partner of the organization I lead. Head & Hands has always been a staple in the Montreal community, and having grown up accessing their services myself I was excited to be able to join a team of such well-established and impactful change-makers. I love the values that head & Hands represents, providing free and inclusive care to anyone within their age mandate across an array of services.
What was the situation like when you started?
When I began at Head & Hands, the organization was in the process of rebuilding and solidifying after two exhausting years of the COVID-19 pandemic. Despite the pandemic continuing to be a reality today, the first two years presented increased challenges to adapting and understanding the evolving needs of the community. This led to a great deal of staff burnout across the entire community sector, forcing many organizations to take a step back, recoup and ensure that adequate support is put in place for staff to continue working sustainably in this new way of life.
How has it changed since?
The focus of the last year has been primarily on reconnecting without community both online and in person. A much larger emphasis has been placed on staff well-being, with numerous workshops and team meetings to ensure that the voices of the staff at the organization are heard. This emphasis reflects the understanding that an organization is only as valuable as its team and the importance of service delivery rests on the ability of our staff to deliver services in the most effective and harmonious way. Head & Hands has managed to serve the community efficiently and consistently throughout the pandemic and is looking forward to growing our services throughout the coming years.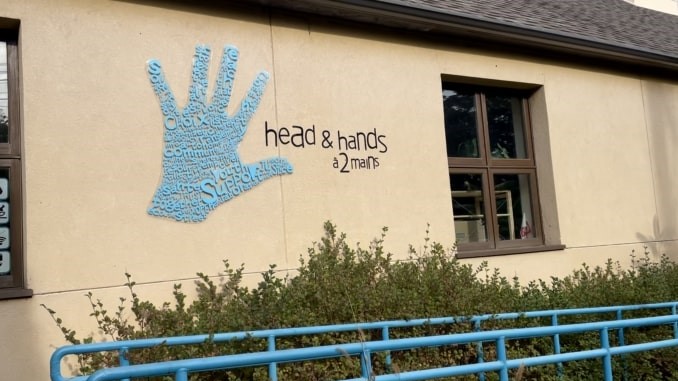 What more needs to be done?
This is always a hard question to answer, community work has always been a sort of band-aid solution to much greater systemic issues and injustices. With this in mind, the level of need will almost always exceed the capacity we have to offer services.
Fortunately, with advocacy efforts from both the organizations in the community and members of the community, we see changes occur to the policy which supports the work we do. One of the biggest goals is to continue the demystification of harm reduction practices through education and interaction with the community. Overall, it is important to refocus our efforts as individuals toward building relationships with our community and engaging in meaningful discussions about how we can build a more accepting and kind future.
How can our readers help?
Firstly, I encourage folks to get involved in their community. One of the greatest lessons learned in the pandemic is the importance of helping one another. Talk to your neighbours, say hello to folks you see on the street and make an effort to become an active member of your community!
Do you have any events coming up?
We are currently planning a variety of events for the upcoming year and will keep our community abreast of any interesting events to participate in.
Where can we follow you?
If you would like to support head and hands you can visit our website our Instagram or reach out directly to us at info@headandhands.ca
PAY IT FORWARD: What is an awesome local charity that you love?
BMC: Black Mental Health Connections