Rebecca Gibian is a bilingual theatre artist based in both Toronto and in Montreal—but we prefer it when she stays close to home. A graduate of the National Theatre School, Rebecca has quickly become a prominent member of the Montreal theatre community, recently becoming co-artistic director of Persephone Productions with myself. Through the said position, Rebecca advocates for emerging theatre artists in the Montreal area through productions, workshops, education, and mentorship. Sharing this role with Rebecca has been one of the greatest gifts of my life, as she is a natural leader and unconditional cheerleader to those around her.
A lover of theatre, a stickler for semantics, and a fiercely loyal friend, Rebecca is the first to recommend others for artistic opportunities and empowers every creative room she is in. On her days off, Rebecca can be found walking the streets of Little Italy phoning her twin/soulmate, exploring Jean-Talon Market, secretly watching bad reality television, or pacing through her apartment while coming up with her next creative project. She takes great pride in her work and holds her teams to a high standard. Rebecca spent the past summer directing for All's Well for Repercussion Theatre and is currently in rehearsal for Persephone Productions' Pool No Water, playing September 1 st -15th at the Segal Centre.
Written by Leila Ghaemi – co-artistic director of Persephone Productions, long-time friend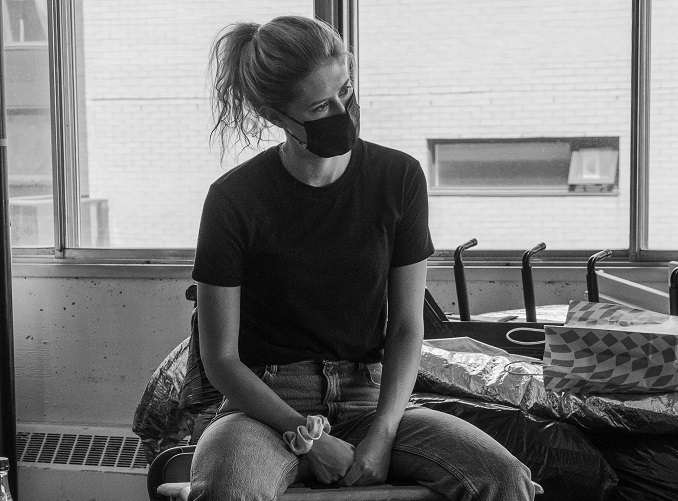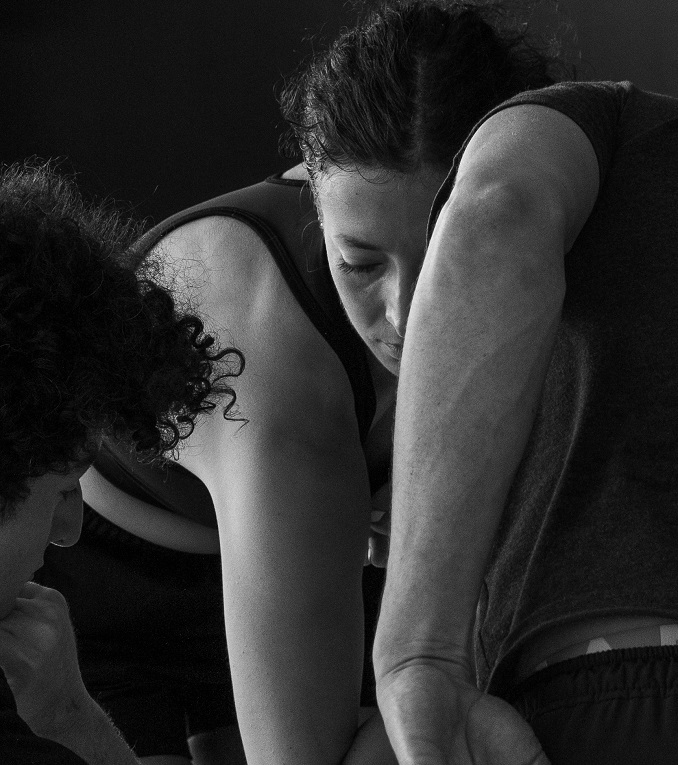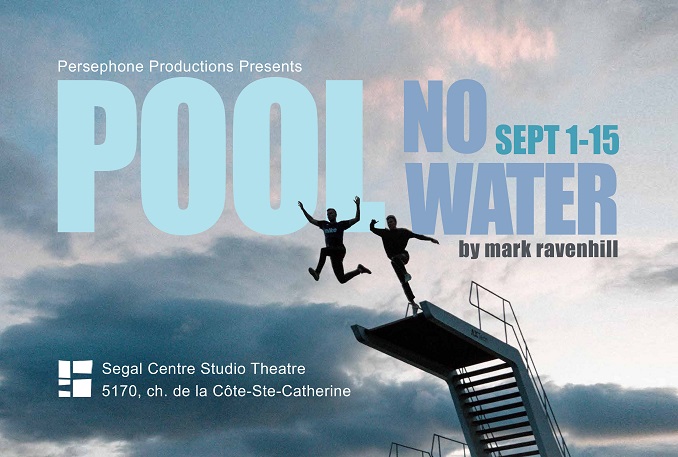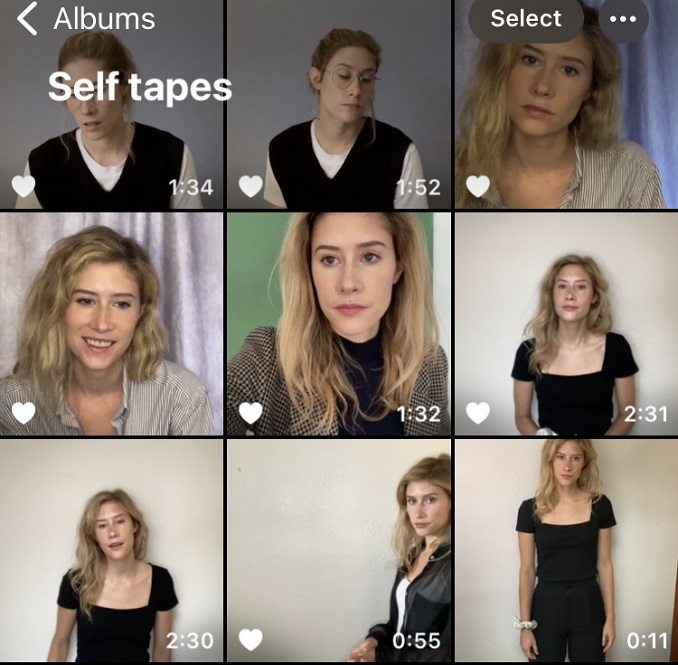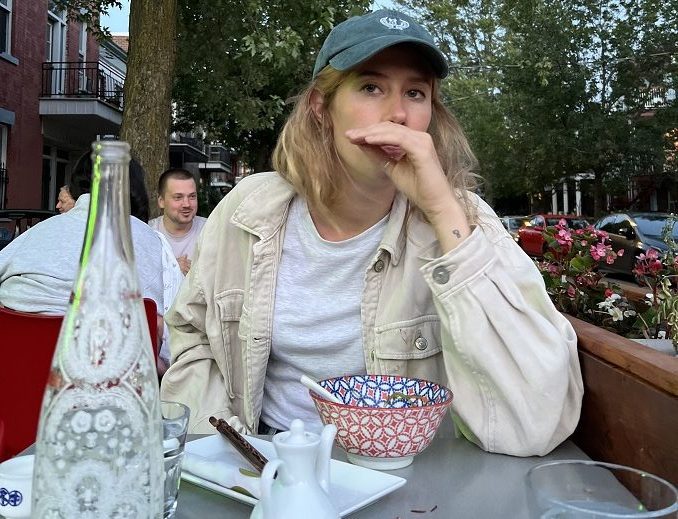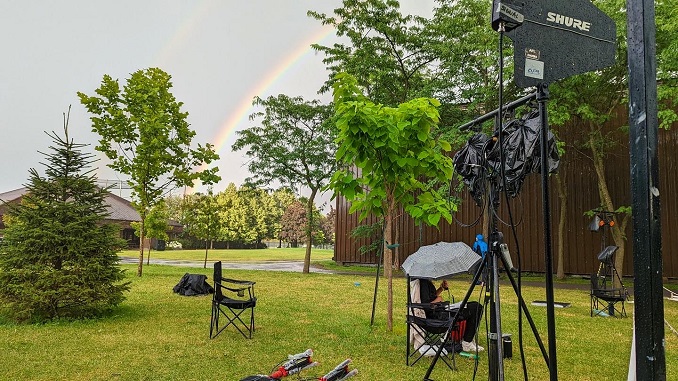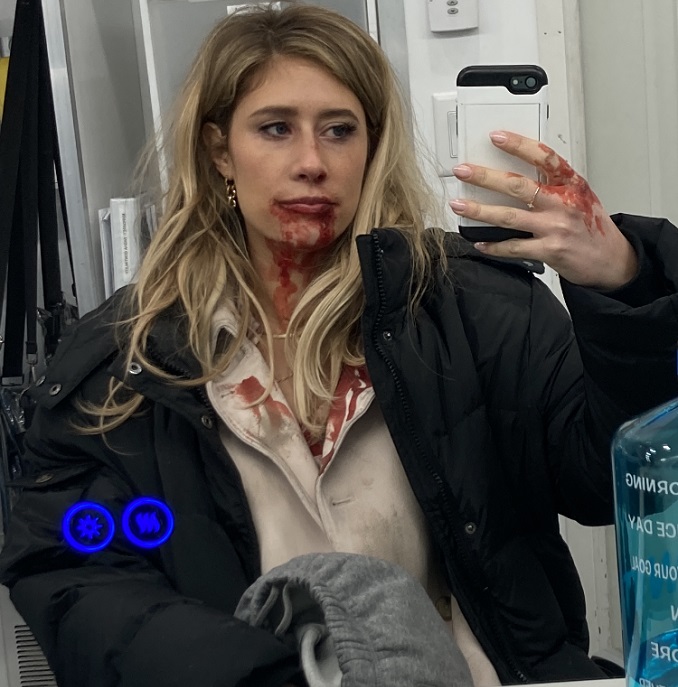 ***
Which 'hood are you in?
Although I am a nomad at heart, I currently spend most of my time in the Little Italy/Villeray area-more specifically right by (and often, inside) the Jean-Talon market, probably giving an heirloom tomato a gentle feel.
What do you do?
I wear many hats, as many artists of my generation tend to. On my better days, I am an actor and a theatre director–though I've moonlit (moonlighted?) as a florist assistant, an editor and a writer. To quote the Spice Girls and/or William Cowper, variety is the spice of life.
What are you currently working on?
I am currently co-directing Pool (No Water) for Persephone Productions, opening at the Segal Center Studio on September 1st and running until the 15th.
Where can we find your work?
At the Segal Center between September 1st and 15th! A dark comedy about envy and artistic success, the play is a one-act that shows off tons of local emerging talent. I also directed this summer's Shakespeare in the Park touring show, and have acted in a few Quebecois series, and on some local and not-so-local stages, from the Centaur Theatre to the Shaw Festival.