Over the past 9 years, I've been privileged to witness Alexandra Riesbri's fervent passion for the arts and unwavering dedication to her art. Beyond mere engagement, she sees art as a profound calling, spending countless hours meticulously refining each piece to capture the essence of her vision. Her work ethic is unparalleled, often immersing herself in projects with depth and persistence that's inspiring. This commitment extends to collaborative endeavours and guiding newer artists, showcasing her innate ability to lead and contribute to the broader artistic community. Her journey, marked by an insatiable desire for growth and a contagious enthusiasm for art, is truly exceptional.
-Written by Thomas, Alexandra Riesbri's partner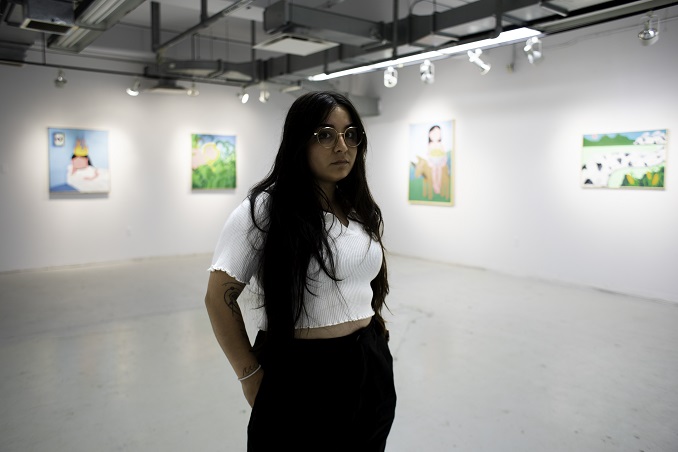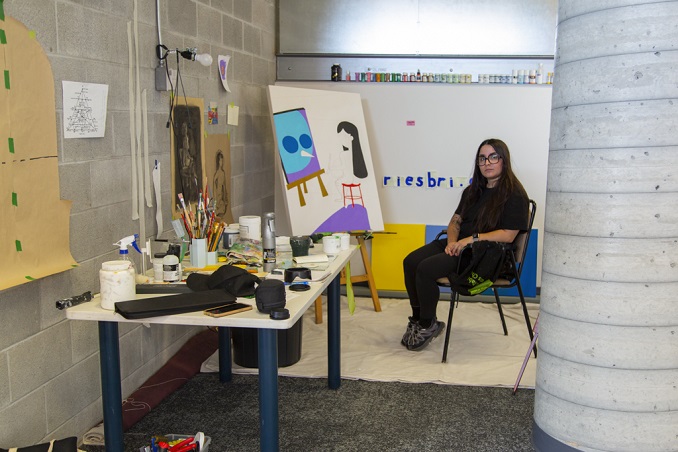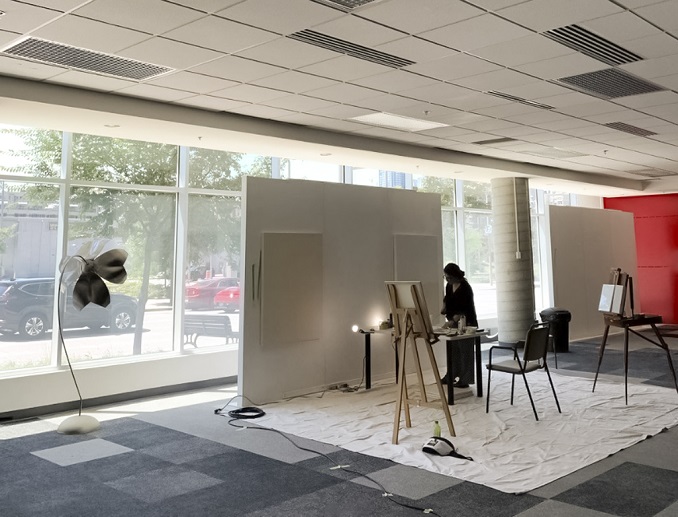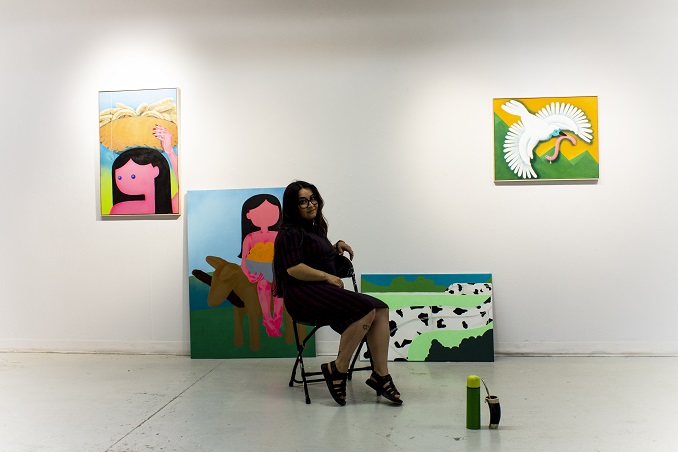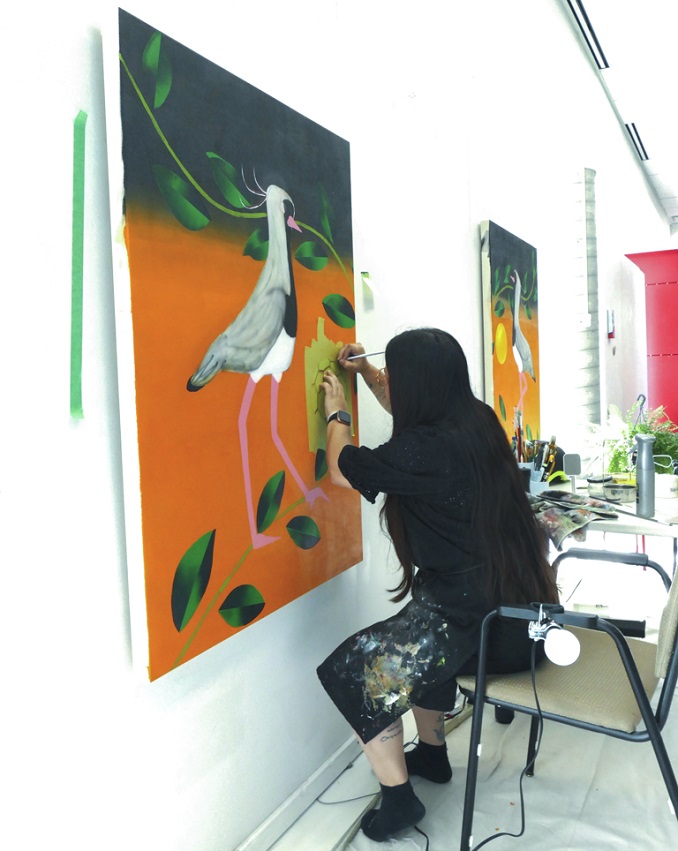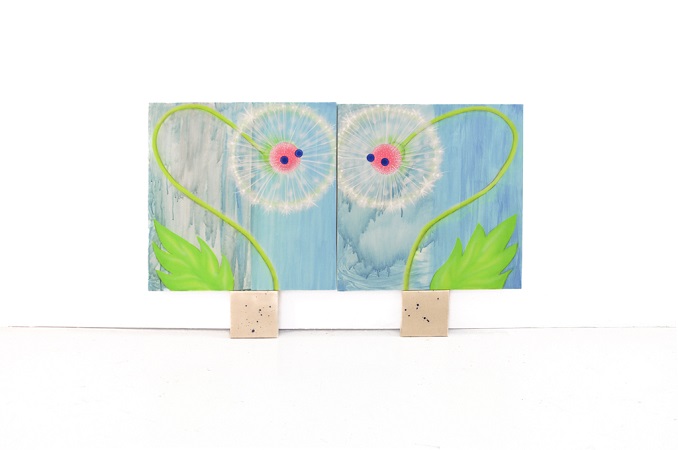 ***
Which neighbourhood are you in?
I currently reside in the vibrant neighbourhood of Côte-des-Neiges in Montreal. This dynamic and diverse community provides a rich backdrop for my artistic exploration and cultural inspiration. The lively atmosphere, combined with the proximity to various art institutions and creative spaces, fuels my creativity and allows me to draw inspiration from the eclectic blend of cultures that thrive here.
What do you do?
In addition to my current ceramics and sculpture studies at Concordia University, I'm fortunate to be engaged in a painting residency. This residency grants me the space and time to further develop my skills in painting, enriching my artistic repertoire and enabling me to explore the interplay between two-dimensional and three-dimensional art forms. This dual focus on ceramics and painting allows me to seamlessly blend different modes of artistic expression, creating a synergy that enriches my overall creative practice.
Furthermore, I'm actively involved in the art world through my part-time job as an assistant to two established artists. This role grants me invaluable insights into the professional art scene and offers opportunities to learn from seasoned creators. Assisting these artists not only enhances my practical skills but also provides me with a deeper understanding of the intricacies of the art industry.
What are you currently working on?
Currently, I'm deeply engrossed in my painting residency, where I'm dedicating my creative energy to producing artworks that revolve around the intricate themes of Guarani identity. This residency provides me with the perfect platform to delve into the stories, symbolism, and cultural nuances that shape my heritage as a Guarani artist. Through my paintings, I aim to capture the essence of our traditions, beliefs, and the profound connection we share with nature.
Where can we find your work?
You can discover my artistic creations in multiple places. During my residency, a selection of my work is on display at the Jano Lapin Gallery, offering a firsthand experience of my artistic journey. I am also showcasing a public sculpture made for the REM at Promenade Smith, near the Lachine Canal, in Griffintown, with an opening coming up this 30th August, from 5 – 7 pm. For a virtual glimpse into my world, you can explore my Instagram, where I regularly share updates, behind-the-scenes glimpses, and snapshots of my ongoing projects. Additionally, my official website serves as a platform where you can explore my portfolio, and learn more about my artistic vision.