Sol Labos Brien grew up surrounded by beautiful objects that her father sold in her hometown of Tangier in Morocco: fine porcelain, crystal, silverware… She has retained her taste for the beautiful, the unique and the desire to reproduce and perpetuate this art of porcelain painting using techniques inherited from the 18th century.
Arrived in Montreal in the early 1960s, her career bears witness to a constant interest in design and painting. Passing by the School of Fashion Arts, she was a fashion buyer for various department stores before opening her own specializing in high-end clothing. She takes oil painting lessons, learns to observe and draw, attentive to details, colours, and lights. Her passion for the art of porcelain painting developed after admiring a Sèvres porcelain exhibit at the Louvres museum. She learns from the best, in Montreal and internationally and confident in these teachings, she sets out to pass them on to her students in turn with generosity and talent and welcomes all of us with her warm Mediterranean style.
Tirelessly, she is involved in the organization of congresses, schools and seminars so that this beautiful art of porcelain painting continues to wow us all.
Written by Elyette Curvalle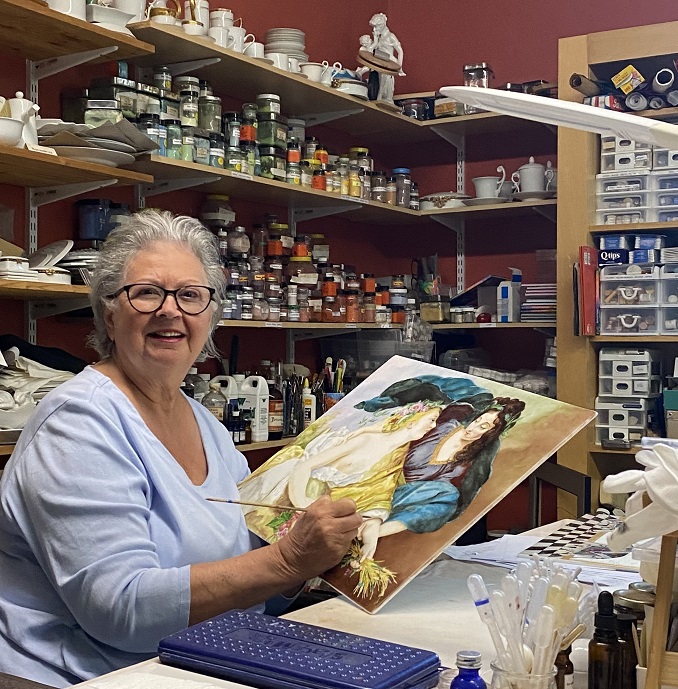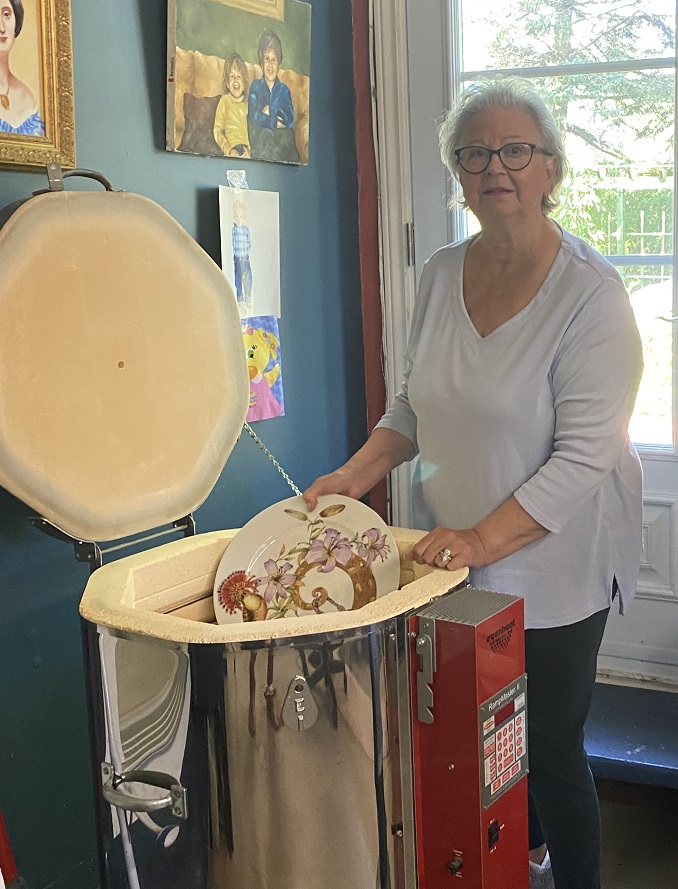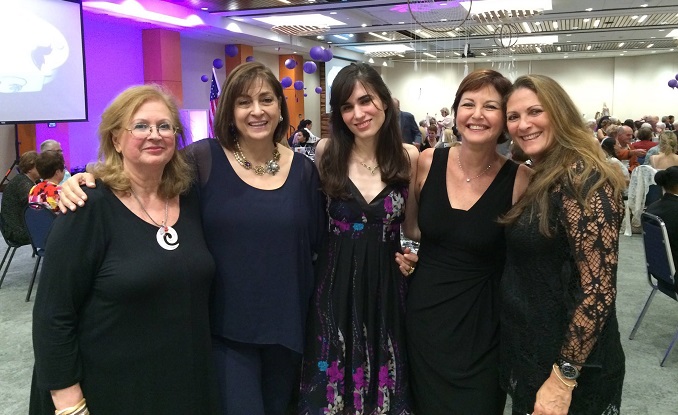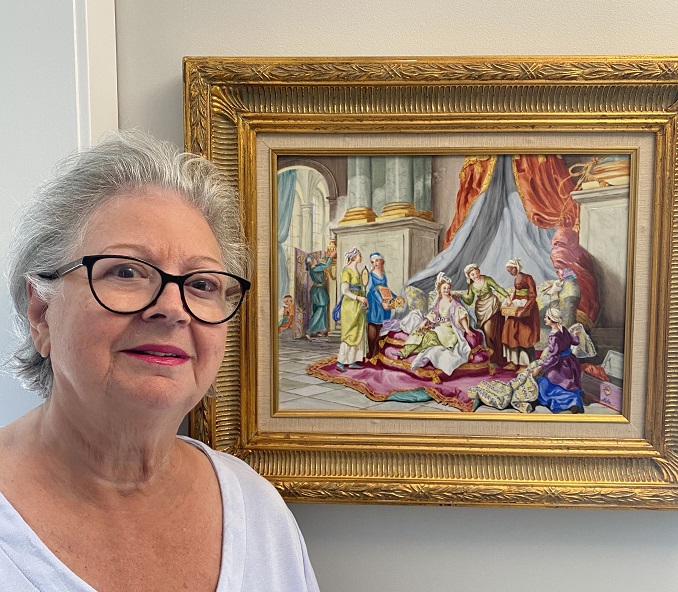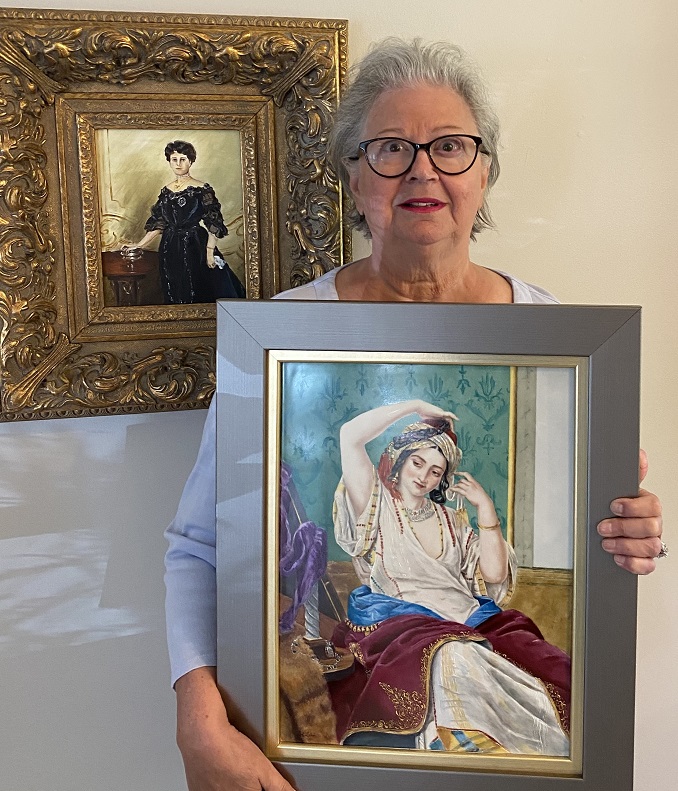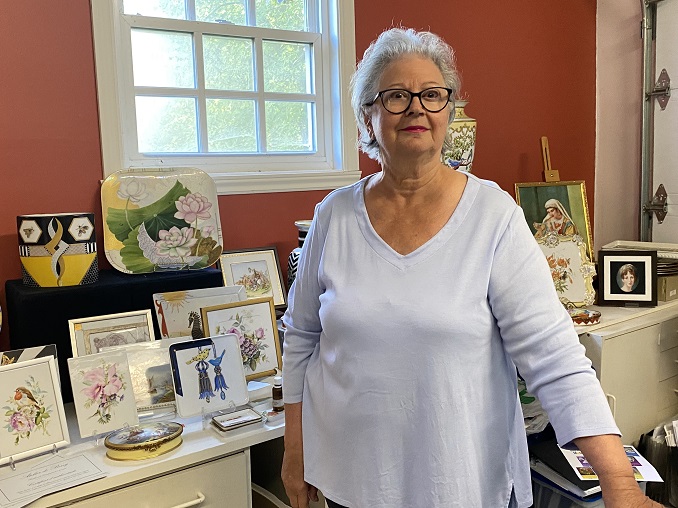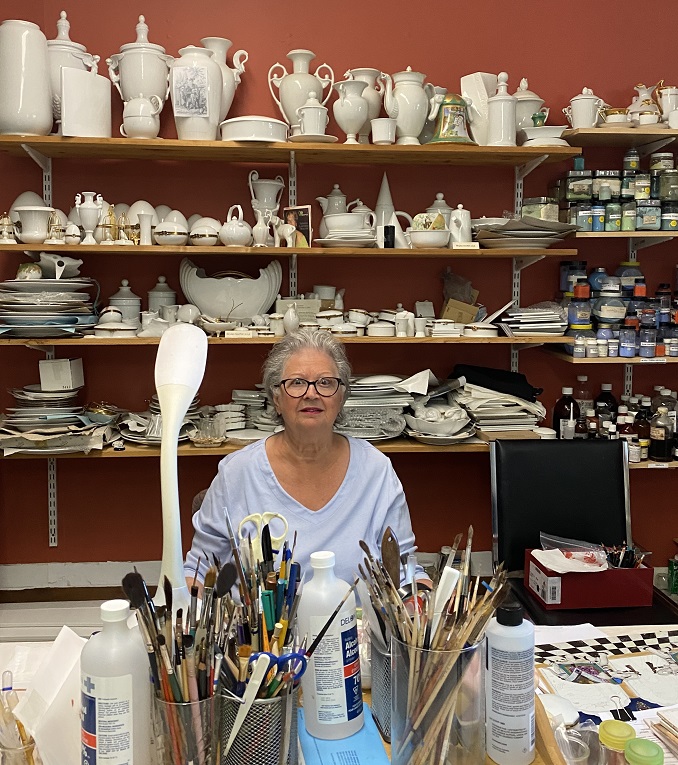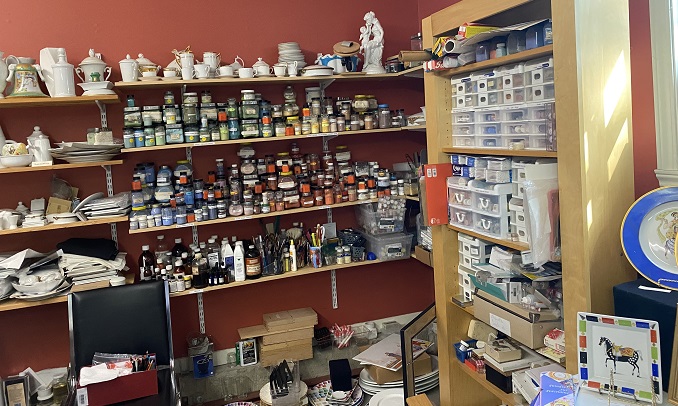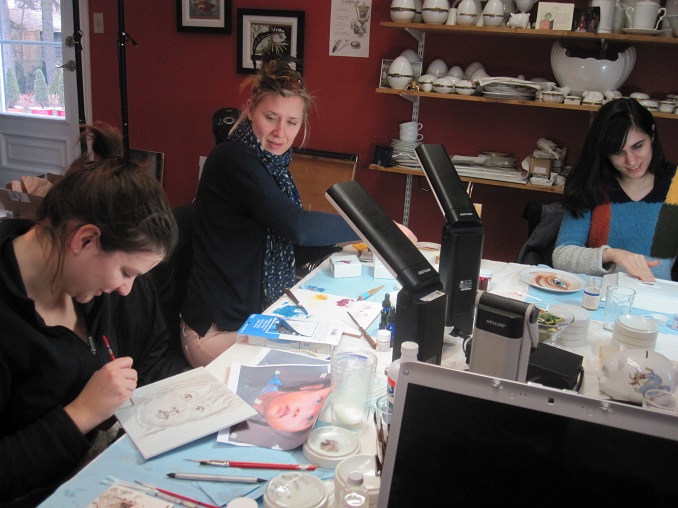 ***
Which 'hood are you in?
I was born in Tangier, Morocco in a family of importers of European porcelain, silverware and fine crystal. We immigrated to Montreal in the 60s and immediately plunged into art. We now live in Candiac, on the South Shore of Montreal. My "journey" in life was Fashion though, so from the buyer for Browns shoe shops for many years, a fashion buyer for Simpsons then opening my own boutique through raising two wonderful boys there was no time for painting. Then when my parents died, I discovered porcelain painting when I inherited some pieces that were hand-painted and which I never gave much thought to. Searching for a porcelain painting teacher was not an easy task as there are almost none. I found one by fluke who taught me the base.
This art is completely unknown in this country. I was lucky to find the only teacher. I learned quickly through her base, and by reading and practising a lot through trial and error. This art requires the use of a kiln and you must master the chemical side of painting on porcelain first. It is not only painting, it is knowledge about pigment reactions to mediums and to heat and the use of pure gold and so many, so many more techniques.
What do you do?
I am now a teacher of the art, giving seminars across Canada and the USA, and regular classes twice a week with a day for a friendly get-together to do our own thing. I am also part of the executive across Canada of our Canadian association of porcelain art as membership director as well as senior assistant editor to our magazine. I teach beginners as well as accomplished art students.
We also have a school once a year in Ontario for 10 days where teacher's across the world joins us to show their techniques. I am the teacher coordinator in charge of everything involving them.
When I paint, I use mostly photographs as a reference. I paint mostly large scenes of orientalist, portraits, but I can also do modern techniques on all sorts of ware which I import from France and elsewhere. The porcelain blanks as we call them are our canvas. The difference with a regular fabric canvas is that our art needs to be fired several times in order to shine in its splendour with colour and precious metals.
What are you currently working on?
Right now I am working on a large tile with an allegory scene after an XVIII century work from Mme Vigee LeBrun. And also a small commission for a regular client of two small foxes on a Limoges box.
Where can we find your work?
In Montreal, at the Parc du Portugal, on Marie Anne Street, just across where Leonard Cohen lived in his youth, there is a small fountain with two sides: one painted with a peacock spread out on several tiles and the other side with a trellis garden. There are about 60 tiles all painted on thick porcelain. The city of Montreal asked me to restore the ceramic tiles that were falling apart so I redid the entire two sides on thick porcelain tiles more apt to resist our changing weather and hard winters.
You can also find my work aboard two cruise ships from Walt Disney Company: the Dream and the Fantasy. I painted several platters with Disney figures and these are hanging on the walls of their Royal restaurant.
Queen Elizabeth II was gifted a piece painted by me through the Vimy Foundation in commemoration of the 100 years anniversary of World War I Vimy battle where many Canadian died.
You can view most of my works on my website.