Ann & Eli Apothecary is a wellness brand that produces 100% natural and handcrafted herbal tea blends, tinctures and self-care products with organic medicinal herbs. We spoke with Founder and CEO Andrea Bomo to find out more about what they do.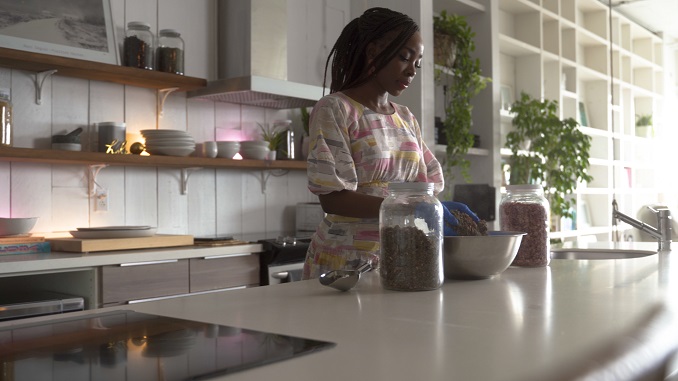 What is your business called and what does it do?
Ann & Eli Apothecary is a natural wellness brand based in Montreal. Our mission is to empower women to live naturally healthy lives through the power of plant medicine. We make 100% natural and handcrafted herbal tea blends, tinctures and self-care products that elevate women's wellbeing through all stages of life: period, pregnancy, postpartum, lactation, menopause and general wellbeing. Our products are formulated by an herbalist and handcrafted with organic medicinal herbs sourced across Canada and the world.
What made you want to do this work?
I founded Ann & Eli Apothecary because of my own natural healing journey. A few years ago, I was diagnosed with Polycystic Ovary Syndrome (PCOS), the leading cause of female infertility, and uterine fibroids, which affects 1 woman in 5 in Canada. After going through two surgeries and being told by doctors that I had no chance to have children naturally, I've started looking for natural alternatives to improve my well-being. That's how I discovered medicinal herbs and holistic health, and it changed my life. 6 months later, not only the majority of my symptoms were gone but I got pregnant naturally. The birth of my two daughters, who are the inspiration behind my company's name, was the catalyst to quit my journalism career, retrain as an herbalist and health coach, and launch Ann & Eli Apothecary in 2019.
What problem did you want to solve with the business?
My ultimate goal was to help other women like me who struggle with PCOS, menstrual cramps, PMS, infertility, and other reproductive health disorders find natural and effective ways to ease their symptoms and live happier and healthier lives. Our products are formulated for all stages of womanhood to help women build natural and sustainable self-care routines wherever they are in life. In addition to our products, we also provide coaching programs and resources to educate on menstrual and reproductive wellness with a holistic approach.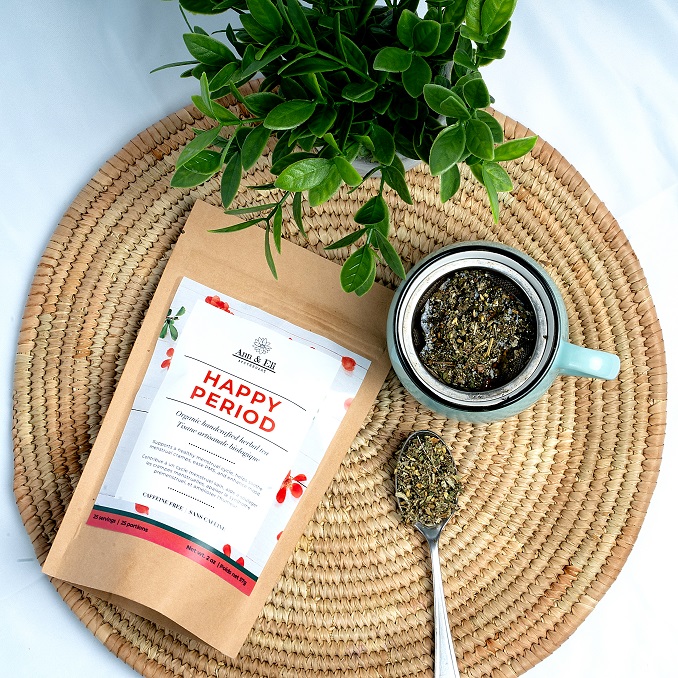 Who are your clientele/demographics?
The majority of our clientele is made of women between 25 and 44 years old based in Canada, mostly in Quebec, Ontario, and British Colombia. We also have a global clientele as we ship internationally and have retailers in the US, France, Martinique and Cameroon. A significant part of our clients is based in Europe (France, Belgium, England, Germany), in the French Antilles (Martinique and Guadeloupe), and in Central Africa.
How does your business make money? How does it work?
Our business generates income through 3 channels: product sales on our e-commerce site, wholesale through our B2B partners (online and physical retailers), and services (coaching programs, workshops, events, digital products).
Where in the city can we find your profession?
On our website 
What is the best question a prospective customer could ask a member of your profession when comparing services? Give the answer as well.
A lot of our customers want to know if our products are effective and what ingredients we use. As an herbalist, doula and certified integrative health practitioner, I formulate every product with medicinal herbs used for centuries to support women's wellbeing. Each formula is unique and meets a specific need: whether you are dealing with period pain, planning to get pregnant, have morning sickness during pregnancy, or struggle with low milk supply while breastfeeding, there's a tea for that. We put a lot of intention, care and efforts in sourcing the highest quality ingredients to ensure the effectiveness of our products. We've received hundreds of positive testimonials and have a team of knowledgeable wellness experts, always ready to help and provide personalized guidance.
What is the best part about what you do? What is the worst part?
The best part of running this business is the positive impact we have on people's lives. We received several positive testimonials from women across the world and knowing that our business has a real impact in their lives keep us going. The worst part is facing small business challenges, especially since Covid.
What is your favourite joke about your own profession?
Whenever people ask me what I do, I love answering "I'm a herb dealer". The look on their face is always priceless!
Where can we follow you?
Instagram | Facebook | Website
PAY IT FORWARD: What is another local business that you love?
QuinteScent Heritage. I love their essential oil blends and the founder is a gem!