Dumornay-Delis Food Manufacturing Inc. makes and distributes Haitian Style peanut butter called Manba. We spoke with Stanley Dumornay, Co-Founder and President, to find out more about what they do.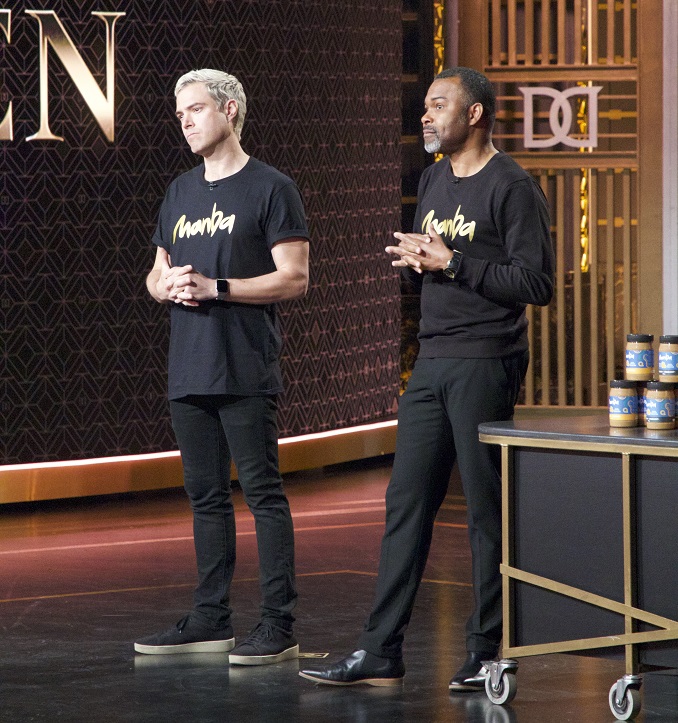 What is your business called and what does it do?
Dumornay-Delis Food Manufacturing Inc. We make and distribute Haitian Style peanut butter called Manba.
What made you want to do this work?
I personally grew up in Haiti eating Manba almost every day. When I moved to the U.S. as a university student I could not find Manba anywhere. So, I did like most Haitians living abroad, I waited for a relative or friend travelling from Haiti to bring me some. Later I moved to Montreal, and I could not find Manba either. Years later, when I was studying business at HEC Montreal, I made a trip to Haiti after the earthquake with some of my colleagues to do humanitarian work. While there, I hinted to one of my friends, Jason Delis, that he try Manba. I added that he it typically spiced with Scotch Bonnet peppers. «An odd blend» thought Jason, but he still purchased a jar and tasted it immediately when he got back to Montreal. Instantly he understood why Haitians love Manba so much. He proposed to me that we explore the business opportunity.
What problem did you want to solve with the business?
Making a delicious peanut butter known to most Haitians living in Montreal, accessible to them so they would not have to wait for someone travelling to Haiti to bring it back for them. Secondarily, introducing foodies to a well-kept Haitian secret: «peanut butter can also be spicy and it`s amazing. »
Who are your clientele/demographics?
Haitians living in Montreal and in North America who want easy access to Manba + foodies who enjoy exotic and spicy food.
How does your business make money? How does it work?
We manufacture Manba and sell directly to customers online, in stores and through distributors.
Where in the city can we find your profession?
People can find us at many specialty grocery stores in Montreal, Iasenza, Adonis, Maché PA, Provigo and other stores. The best thing is to go to our website to see the list of stores that sell our products.
What is the best question a prospective customer could ask a member of your profession when comparing services? Give the answer as well.
«What is different about your peanut butter, after all, it's only peanut butter? » We then proceed to tell them that it's like no peanut butter they have ever tasted before. The thick texture of ground-roasted peanuts coats the palette and soothes it after the hot pepper kicks in, creating an addictive experience any peanut lover or chilli head would die for!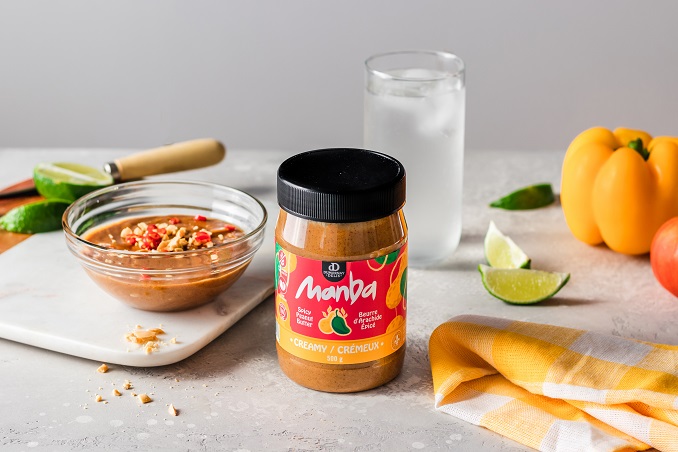 What is the best part about what you do? What is the worst part?
We love Manba and eat it almost every day. It's so much fun helping people discover our product for the first time and experiencing what we call a « Manba moment. » That is when they taste it for the first time and walk away saying, «this is not spicy…» and a few seconds later, they turn around, walk back, and say to us, « whoa! Now, I am feeling it. This taste amazing! ». We also love being at Food Shows, like the One of a Kind in Toronto or Expo Santé this coming March in Montreal and have people taste or product for the first time and tell us what we already know, "it's the best peanut butter in the world." This is what motivates us to do what we do. The worst part is that there's so much to do and as a small business, resources are limited so we must be creative and resourceful in a way that allows us to leverage what we have. It calls for tough decisions and that is never easy.
What is your favourite joke about your own profession?
Our peanut butter comes in a smooth (creamy) or a crunchy version with three levels of spiciness (classic, spicy and extra spicy.) Sometimes at food shows when we are selling to hundreds of people it gets crazy and because things are moving so quickly I forget to say, « how do you like your peanut butter, crunchy or creamy, mild or spicy? » Instead I say, «are you creamy or smooth; mild or spicy. » Often, I get some women who respond with excitement, « ooh, I am creamy and spicy.»
Where can we follow you?
Website | Facebook | Instagram
PAY IT FORWARD: What is another local business that you love?
Bouillon Des Saveurs.