GigLinked is an online platform that helps musicians create sustainable careers through a suite of administrative tools and a marketplace that streamlines the booking process for everyone involved. We spoke with Founder and CEO, James Dere, to find out more about them.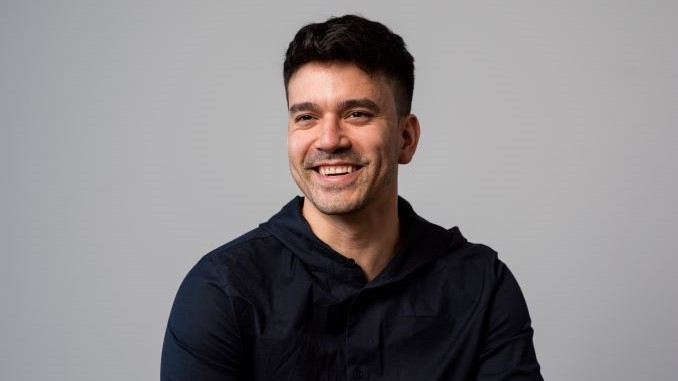 What is your business called and what does it do?
GigLinked is an online platform launching in April that helps musicians create sustainable careers through a suite of administrative tools and a marketplace that streamlines the booking process for everyone involved.
For musicians, GigLinked is a two-pronged solution. First, it offers a marketplace (we call it BandStands) where users create profiles to include a bio, videos, songs, and photos to gain exposure from bookers of all backgrounds. Secondly, we offer a suite of gig-related administrative tools. These include a payment processor (so no more running after your money!), payment splitting (so everyone in the ensemble/band gets paid simultaneously), and invoice management (to consolidate all paperwork).
Additionally, thanks to our messaging feature, musicians who are on the platform can easily interact with one another, which we hope will promote deeper collaborations within the community and the forming of new bands and acts.
GigLinked also offers solutions to event planners of all types, whether it be for an office cocktail hour, a private engagement party, a wedding, or a bar or restaurant. GigLinked's simple booking process allows you to book with confidence and transparency all while staying on budget. Although the pricing of gigs is set by musicians, planners can communicate their budget, and our platform provides clear pricing, so both parties are totally aware of what they are getting and at what price.
Finally, for booking a musician, we have what we call an Offer Sheet. This makes the agreement between the booker and the live act as clear and transparent as possible, so both parties know exactly what they are getting into and there are no unwanted surprises waiting around the corner.
What made you want to do this work?
I started playing guitar in my early 20s, while I was studying English literature at Concordia University. In 2017, I started taking music more seriously, but I wasn't particularly interested in taking classes. I knew if I wanted to get better, I would need to surround myself with musicians who could teach me a thing or two. That's how I met most of my best friends today.
One such best friend, a classically trained violinist, was in my car one evening. She received a call from one of her booking agents asking her if she was available for an upcoming gig. The conversation was going fine until she asked, "Do you have my money from the wedding gig, it's been 2 months!"
At this point, the conversation got heated and ended abruptly, with my friend hanging up without receiving a straight answer. This is when I asked her, "Is this a normal thing for you?" At which point she said, "James, let me show you something." She took out her iPhone and opened the Notes app. On the first page was a never-ending list of names with $ amounts beside them. "All of these people owe me money," she said, "Some I can't even remember from when."
Though I started my university studies in English Literature, I eventually made the switch to the John Molson School of Business, where I graduated with a major in Finance. At the time of my friend's phone conversation, I was working in Wealth Management, which may explain why I was totally unaware of these kinds of issues that many musicians face. I knew that being in the arts was a difficult business, but I thought these problems were exclusively reserved for emerging artists, not for classically trained musicians who by many standards were very successful in their field. At the time, I simply couldn't fathom the gap between my reality and hers; how I never had to worry about getting paid for my work, how I had benefits and resources to help me succeed and she did not.
I started GigLinked because I believe that regardless of one's career path, everyone, especially in the age of technology, should have access to resources to help them succeed. That's what GigLinked fundamentally is, a resource for musicians.
What problem did you want to solve with the business?
We've surveyed dozens of gigging musicians and they all mentioned experiencing the same following pain points: inconsistent pay (or running after money), lack of transparency, lack of gigs (paid events), barriers to entry (especially for newcomers to a given city), messy finances and unoptimized scheduling.
We boiled down these pain points to three core problems that we are trying to solve: poor working conditions, limited exposure, and a lack of organization.
Who are your clientele/demographics?
We have two separate target demographics at the moment: musicians of all backgrounds and experiences, as well as anyone who wants to book live music.
Our platform is going live for musicians at the end in April 2022 and going live for music venues in May.
How does your business make money? How does it work?
We only make money when a gig is booked and confirmed. There is no cost associated to signing up on our platform. We take a % fee on top of the musician's quote from the booker. As it stands, anyone who books a musician through an agent pays a fee, and what we've seen is that sometimes both the musician and the client do not know what this surcharge is. Therefore, when a quote is given by a musician to a booker, we make sure our pricing is as transparent as possible for all parties involved.
Additionally, one of our core missions is to help musicians build sustainable careers. The most recent data from Stats Canada on the financial situations for musicians in the nation revealed that in 2016 (year of last publication), musicians made close to 60% lower than the nationwide median income. With this in mind, we made sure that we have a solid core offering of tools for musicians that are totally free.
Where in Montreal can we find your profession?
You can find us on our website to sign-up to our newsletter to get news about our launch, as well as register to our BETA-partner program that will give you a sneak peek at our platform before it's released.
What is the best question a prospective customer could ask a member of your profession when comparing services? Give the answer as well.
I think the best question would be: what's the difference between GigLinked and the plethora of new music platforms that are launching?
To this, I would say GigLinked is musician-focused, and it is not our aim to act as a gatekeeping intermediary like many other platforms currently available. For instance, we expect GigLinked's marketplace to provide additional gigs and opportunities for musicians, but we also know that many musicians conduct business in person. For this reason, we've made the platform simple and without constraints, allowing musicians to funnel clients through the platform, even those they meet face-to-face. This way, musicians can take advantage of GigLinked's offering of added transparency, guaranteed payments, and invoice management for all their clients.
What is the best part about what you do? What is the worst part?
My favourite thing about being an entrepreneur, especially in music tech, is getting to interact with musicians on a deep level. It's amazing how every musician is different in their own way, how they all have their own unique, personal story, and their own special reason for creating their art. I've come to realize that when asking a musician, "why do you make music?" – there's never a single, precise answer. On the contrary, the response is typically an interweaving narrative of childhood memories, mixed with the influence of family or friends, stirred in a cauldron of societal expectations. In many ways, I think this is what makes music such a beautiful thing, in general.
What is your favourite joke about your own profession?
This isn't a joke per se. But one thing that I find funny is that people still believe that musicianship is based on raw talent. As if great players and singers, emerging or established, had their skills luckily bestowed upon them. I understand that we say this to compliment musicians, in a way to say, "You're so talented, I'd never be able to do what you do." But I believe this assumption has negative impacts down the line.
For instance, these assumptions disregard the incredible amount of work it takes to get to a professional level of music playing, it ignores the countless hours devoted to practice, learning, and honing one's craft to create something meaningful. I would even go as far as to say that these assumptions have negative repercussions on musicians' compensation and treatment in the workplace.
What are your social media channels?
We also have a MeetUp group!
PAY IT FORWARD: What is another Montreal business that you love?
Danse Bloom
We met the founders of Danse Bloom during the Genesis Program at Zú incubator. They've got a great leadership team who cares deeply about the wellbeing of dancers, and are currently building a platform with the following applications:
Curatorial service that bridges the gap between artists and physical spaces through the dissemination of short films.
A smart mobile application that will centralize dance data and connect artists through technology.