Loans Canada is a loan comparison platform, which aims to make financing accessible for all Canadians. We spoke with CEO Scot Satov to find out more about what they do.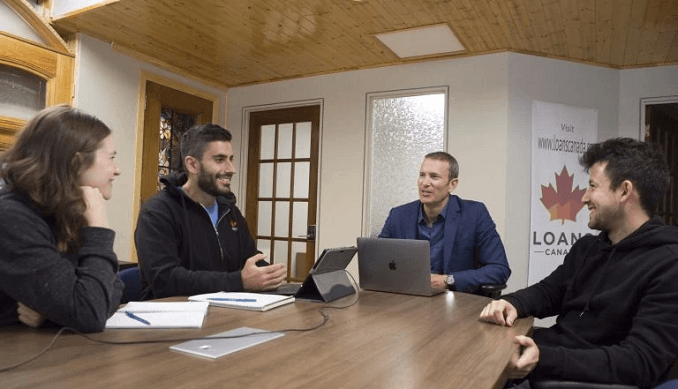 What is your business called and what does it do?
Loans Canada, we are Canada's origins loan comparison platform. Our goal is to make financing accessible for all Canadians. We believe all consumers deserve a second chance, regardless of their credit rating. With our platform and educational resources, we aim to educate and empower Canadians so that they can make better financial decisions.
What made you want to do this work?
We saw that credit-restrained Canadians faced many challenges in accessing financing and debt support. On top of that, many consumers don't always know what they're getting themselves into when searching for financing. I wanted to get into this field and help build a platform that not only helped educate consumers on finance but also help Canadians find the best service for their needs. Making the process simple, and easy.
What problem did you want to solve with the business?
We saw that many Canadians were not well versed on topics of personal finance, baking, mortgages, credit products, taxes and so forth. Moreover, those who knew the least were also those who often needed financing the most. So we wanted to create a platform that bridged the gap between financing and financial literacy. The ultimate goal is to help educate consumers on their own personal finance, understanding how financing works and which one is best for them and their situation. Our loan search platform allows a consumer to search for the products they want, compare lenders and service providers, and leave comments and ratings to help future borrowers make the right choices.
Who are your clientele/demographics?
Canadians with credit challenges, and people who want to access financing. We also focus on providing financial information so our customers can make informed decisions.
How does your business make money? How does it work?
Referrals. We match potential customers with borrowers or credit providers and earn a fee in the process.
Where in Montreal can we find you?
What is the best question a prospective customer could ask a member of your profession when comparing services? Give the answer as well.
We provide financial education, content and reviews so consumers can make informed credit decisions.
What is the best part about what you do? What is the worst part?
Best: When we provide relevant information that changes the quality of life of one of our customers
Worst: When we can't help someone 😢
What is your favourite joke about your own profession?
There must be some mistakes. Where it says 'Reasons For A Loan' you wrote 'gas and coffee'?
What are your social media channels?
Facebook | Youtube | Twitter | Instagram | Tiktok
PAY IT FORWARD: What is another Montreal business that you love?
Hopper