Séance Créative is a sustainable business that produces eco-conscious gift bags and wrapping paper using upcycled fabrics. We spoke with Marcela Fajardo, the owner and creative mind behind the business, to learn more about what she does.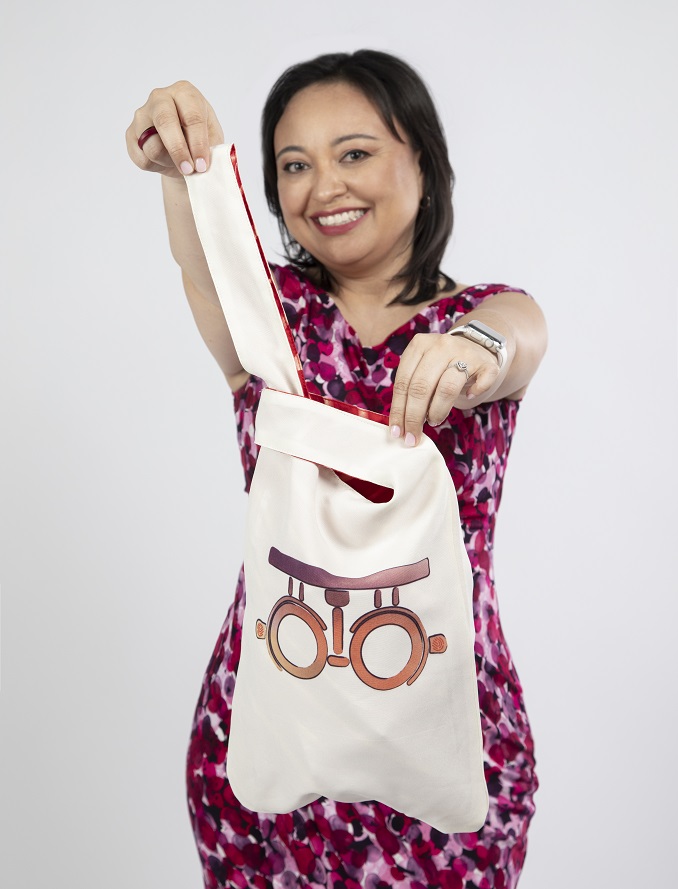 What is your business called and what does it do?
I have named my business Séance Créative, which means 'Creative Session' in English. We specialize in providing eco-friendly and functional accessories for gifts, such as handmade gift bags and wraps made from upcycled fabrics. Our goal is to help people like you and me and businesses reduce their environmental impact by offering sustainable alternatives for packing and tagging gifts throughout the year.
What made you want to do this work?
Growing up with my grandmother, I learned that giving a gift was not only an expression of love and appreciation but a way to show someone that they are valued and welcomed into our lives. However, as I became more environmentally conscious, I realized that traditional gift-giving practices can have a negative impact on our planet. That's why I founded Séance Créative, to offer functional and eco-friendly gift accessories that allow us to continue the tradition of gift-giving while also being mindful of the environment. Our mission is to provide sustainable alternatives that express love and appreciation in a way that benefits both the recipient and our planet.
What problem did you want to solve with the business?
According to Zero Waste Canada, a Vancouver-based advocacy group, Canadians toss about 50 kilograms of garbage over the holidays, which is 25% more than the rest of the year. This is largely due to the purchases of 3,000 tonnes of foil, 2.6 billion Christmas cards, and six million rolls of tape.
Additionally, a staggering 540,000 tonnes of wrapping paper and gift bags are thrown out each year. This is an alarming amount of waste, and it was this problem that I wanted to solve with my business, Séance Créative. By providing functional and eco-friendly gift accessories, I hope to reduce the amount of waste produced during the holiday season and throughout the year. Our products are made from upcycled fabrics and are designed to be reused, rather than being thrown away after one use. With Séance Créative, people like you and me and businesses can express their love and appreciation through gift-giving in a way that is sustainable and mindful of the environment.
How does your business make money? How does it work?
I am proud to say that Séance Créative is a part of the circular economy. The fabrics we use come from small textile companies, tailor shops, and fabric warehouses that would otherwise dispose of the fabrics due to quality issues or the closing of their businesses. We believe in giving new life to these fabrics by turning them into something beautiful and functional, like our bags and wraps, rather than contributing to the massive amount of waste in the fashion industry. By upcycling these materials, we are reducing waste and helping to create a more sustainable future. Our creative process starts with piecing together these materials to create unique and limited collections that are sold in our online boutique or at various artisan craft shows in Quebec and Ontario.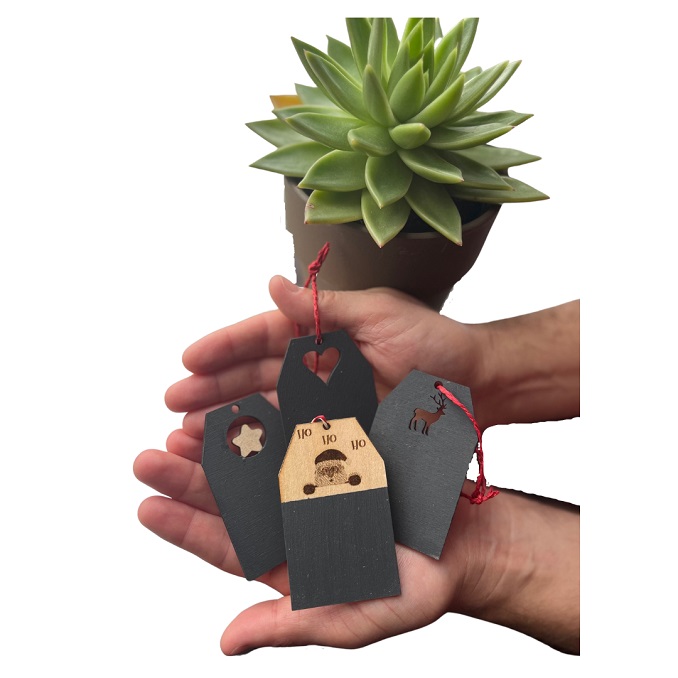 Where in the city can we find your profession?
While my boutique is primarily online, you can also find my eco-friendly gift accessories at various artisan craft shows in Quebec and Ontario throughout the year. Additionally, we occasionally partner with local businesses and pop-up shops to offer our sustainable products in person. Be sure to follow us on social media or sign up for our newsletter to stay up to date on all our upcoming events and locations.
What is the best question a prospective customer could ask a member of your profession when comparing services? Give the answer as well.
Question: What makes your products unique and why should I choose them over others?
As a member of the retail industry, I believe that Séance Créative stands out because of its strong commitment to sustainability and eco-friendliness. We use upcycled fabrics to create our products, reducing waste and contributing to a circular economy. Our production takes place in our home, where we have a retired doctor and a full-time working mother on our team, both of whom are passionate about sewing and contribute their talented expertise. Marcela, the owner, is also passionate about using her creative ideas to serve others while never sacrificing the aesthetics and functionality of the products.
Our products are designed to be reusable and long-lasting, making them an integral part of the gift itself. We offer a wide range of customizable options, such as converting a loved shirt into a laptop case or creating small bags from ties, ensuring that each customer receives a truly unique and personalized product that they will cherish for a long time.
By choosing Séance Créative, customers can feel good about their purchase and contribute to a more sustainable future while still being able to give tailored thoughtful gifts. Our commitment to sustainability and eco-friendliness is at the heart of everything we do, and we believe that this sets us apart from other retail options.
What is the best part about what you do? What is the worst part?
The best part for me is finding the fabrics. I feel like a kid in a candy store when I'm in the fabric stores or warehouses. It brings me joy, ideas, and dreams on how to transform the fabrics into lovely pieces that will hug a gift.
The worst part is figuring out how to turn my ideas into the fabrics and getting them to sell. It can be challenging to balance my love for innovation and customer end use, while also ensuring that the products are profitable and sustainable for the long term.
What is your favourite joke about your own profession?
I don't recall any jokes, but I do have a funny and lovely experience from when I first started my business. I decided to call my uncles and my grandpa back home and asked them to donate their shirts and ties to be converted into bags and bottle holders.
They were all happy to help and were willing to retire the workpieces that they used to wear during their working lives. They were proud to donate them and so happy with the transformation.
Where can we follow you?
Instagram | Facebook | LinkedIn
PAY IT FORWARD: What is another local business that you love?