Le Mûrier is a charitable organization from Montreal that works with people living with serious mental health disorders, such as schizophrenia. For 35 years, they have been working to improve the quality of life of people, through the development of services within the community that promote their physical and psychological health and well-being. We had a great talk with Alex Chayer, general manager of Le Mûrier, to learn more about what they do.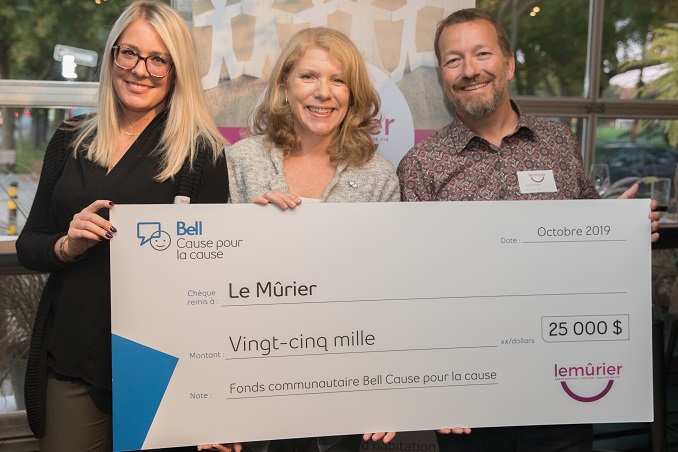 Describe your charity/non-profit/volunteer work in a few sentences.
As general manager of Le Mûrier, my role is to see to the functioning of a community of help and mutual assistance. Our community is made up of citizens, service users and their family members, volunteers and donors. Over the years our community has achieved its development thanks to government support, private foundations and donors. In our team, there are about sixty employees and thirty volunteers. We strongly believe in community partnerships and have forged dozens of them.
What problem does it aim to solve?
People living with a mental health disorder such as schizophrenia represent 2% of the population. Where Le Mûrier operates, in Montreal's Centre-east area (Mercier–Hochelaga-Maisonneuve, Rosemont-La Petite-Patrie and Villeray–Saint-Michel–Parc-Extension boroughs), this percentage represents approximately 20,000 people. These people are among the poorest in our society and are overrepresented in most societal issues: homelessness, social disaffiliation, food insecurity, etc. Living in the community with a mental health issue is a huge challenge for these people. Around the world, the best method developed to meet this challenge is to put in place services that improve the determinants of health in the community. Le Mûrier works to implement these types of services, offering a home, opportunities for work experimentation and strategies to gain food security.
Both the guidelines of the WHO and various reports and studies demonstrate that the establishment and maintenance of local services in complementarity with treatments improve these persons' quality of life and reduce the impact of their mental illness, both for them and for society. Therefore, Le Mûrier offers solutions, a hundred places of accommodation in six residential services, work experimentation and support for food security dedicated to people living with a mental health disorder.
When did you start/join it?
I started working at Le Mûrier in May 1992, as a night supervisor, while completing my studies. Since most of the people living in the residence sleep at night, the work of night supervisor leaves a lot of time to carry out other activities.
Over the years, I have held all of the existing functions in the organization, except accounting. I became general manager twenty years ago, in 2003.
What made you want to get involved?
I feel that our societies, to function, often exclude people to the margins. My attachment to Le Mûrier's mission became important when I discovered the people using their services: I felt deeply connected to the organization's objectives to allow people living on the margins to have a place in society and be given a voice, to offer services to allow them to live with dignity and realize their dreams – even if they do not meet the standard dictated by our societies.
What was the situation like when you started?
Mental health disorders were unfamiliar and little known. There were a lot of stigmas, and drug treatments were associated with side effects that limited functioning. There were few resources outside of hospitals.
How has it changed since?
Today, various local community services have been developed for these persons. These services improve their mental health as well as many other areas of their lives.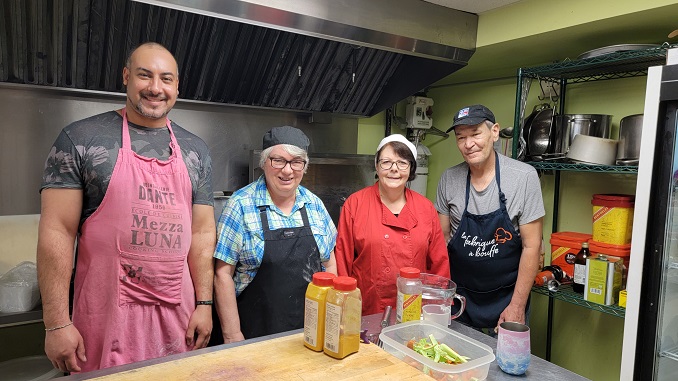 What more needs to be done?
We must develop and invest in local community organizations that are easily accessible. Mental health is not just a disease to be treated: it is a balance to be found in the community. We must give people living with mental health issues tools, within their community, to live well and achieve this balance.
How can our readers help?
Ask the government to invest in community mental health organizations. Offer your help to mental health organizations in your neighbourhood. Make a donation, volunteer (for example, by participating in a board of directors). To find an organization, visit RACOR's website, which brings together all mental health organizations in Montreal.
Do you have any events coming up?
We will soon inaugurate a new residence with 12 rooms and 11 studios: we are very proud of this achievement.
Where can we follow you?
Visit our website and become a member of our community by subscribing to our newsletter.
PAY IT FORWARD: What is an awesome local charity that you love?