SIMKHA Biocosmetiques is a vegan, natural, sustainable and cruelty-free brand, with products for women, men and kids. We spoke with its founder and CEO Muriel Koucoi to learn more about what they do.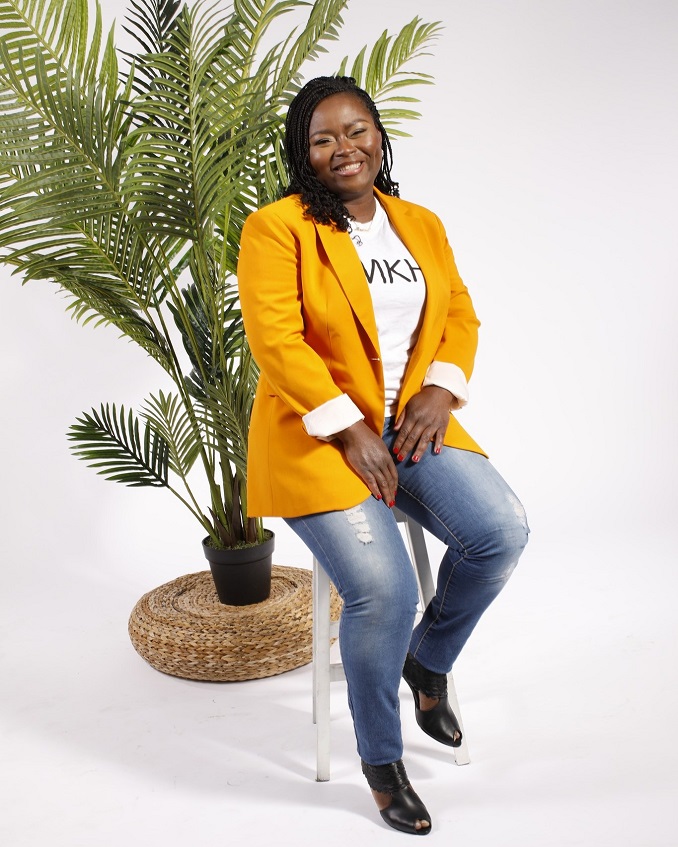 What is your business called and what does it do?
SIMKHA Biocosmetiques, and vegan, natural, sustainable and cruelty-free skincare brand, with products for women, men and kids. Our products are formulated by combining ancestral know-how and scientific knowledge to offer simple but effective solutions to achieve healthy personal care while being eco-friendly. we are proudly made in Canada and fabriqué au Québec.
What made you want to do this work?
It was following the skin problems of my son Lorenzo that I made the choice to turn to natural and organic cosmetics. As I was struggling to find satisfaction in the existing offer, I had the idea of drawing inspiration from the homemade natural cosmetics recipes of my mother, who is a biology professor. It is thanks to this transmission of ancestral know-how between mother and daughter, and to my knowledge of chemistry, that I was able to create my first body butters successfully. I started to receive orders from my relatives who encouraged me to start my own brand of natural cosmetics.
What problem did you want to solve with the business?
Giving each person control over the composition of the products used in their skincare routine, and combating toxicity in the beauty/cosmetic industry. We deconstruct the preconceived idea of instant beauty and promote self-esteem through a routine that suits each skin type, one need at a time.
Who are your clientele/demographics?
We have products for men, women and kids. Most of our target clientele is comprised of educated and professional women and men, between the ages of 25-45, with the remainder between the ages of 45-65. They all share a common ideology in that they attach great importance to their well-being, the environment, and their trust in product quality.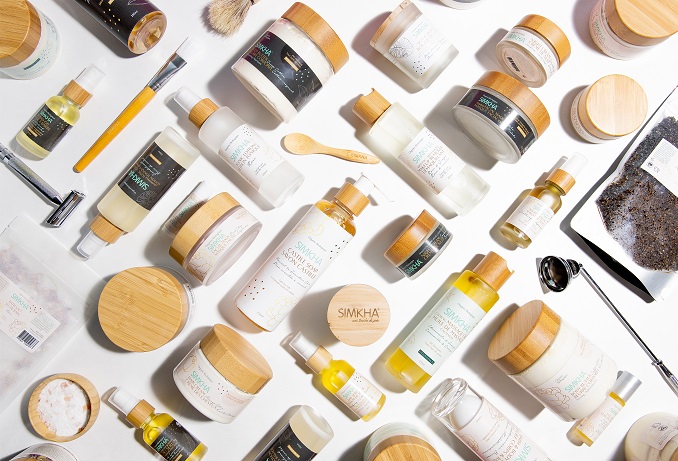 How does your business make money? How does it work?
We manufacture and sell a range of skin care products (face cream, beard oil, body moisturizer), SPA treatments (Exfoliator, massage oil) and candles through our online store. We also have SPA care workshops at home for children's parties or girls' evenings, and conferences on natural cosmetics. We also have corporative gifts.
Where in the city can we find your profession?
SIMKHA products can be found online, at the Bay store, in the beauty corner ( Carrefour Laval, Downtown Montreal, and Younge Street Toronto), at Jean-Coutu 5965 Belanger Est Montreal, Fabreville at La Boite à fleurs.
What is the best question a prospective customer could ask a member of your profession when comparing services? Give the answer as well.
What makes us different? Our customers and partners can rely on the SIMKHA brand as being synonymous with:
– Effective products that treat specific skin problems and have lasting effect.
– A healthy composition with natural plant ingredients, in limited quantities and based on equitable and fair trade
– Products resulting from the harmony between scientific competence and ancestral know-how
– Competitive pricing i.e., 30% less than the actual market pricing.
– A wide range of products and pricing
– One-stop shopping for the entire family
– Training workshops and other marketing initiatives
– Products not tested on animals, respectful of the environment and with minimal packaging
What is the best part about what you do? What is the worst part?
Helping each person that uses our product, to have a smile on their face, when they saw the result of our product on their skin. This allows us to make each user heroes in our fight against toxicity in the cosmetics industry.
On the other hand, we will not say the worst part, but the challenging one is to keep having our place in this competitive market.
What is your favourite joke about your own profession?
I'm a lab rat, trying to make my skin look young and healthy.
Where can we follow you? 
Website | Instagram | Facebook
PAY IT FORWARD: What is another local business that you love?