SKIEN is a clothing brand that offers premium quality pieces. We spoke with founder, Catherine Perreault to find out more about them.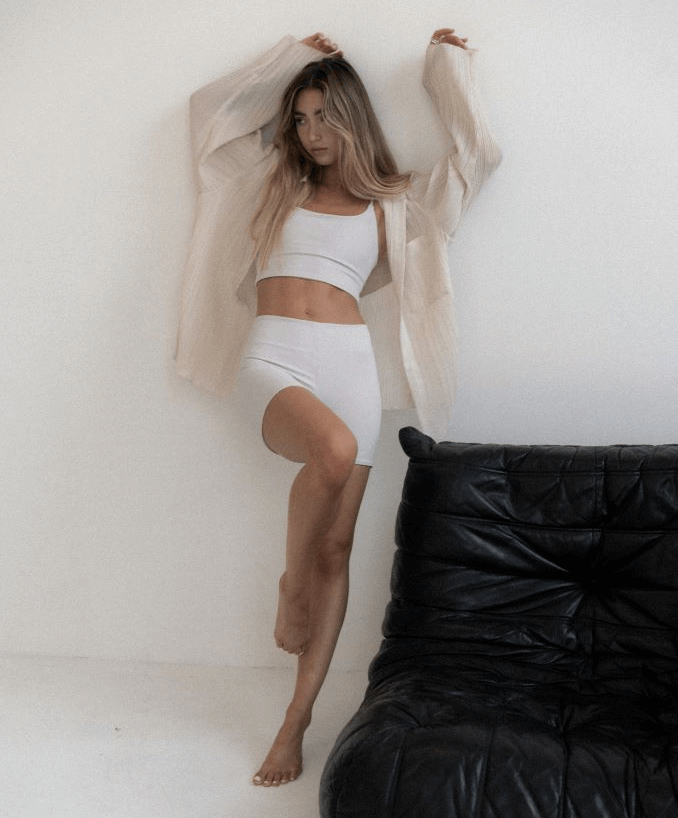 What is your business called and what does it do?
SKIEN creates premium quality pieces, timeless styles and essential clothing in limited quantities.
Inspired by the Scandinavian aesthetic, SKIEN is the name of a small town in Norway. Pronounced as [sk-in], the clothes are designed to make you look good and feel good about yourself. It's the result of simple design and interchangeable styles that serve to simplify one's life.
What made you want to do this work?
My goal is to avoid clothing waste, by creating an essential wardrobe based on a neutral colour palette that goes through time.
Buy less, choose well, and make it last.
What problem did you want to solve with the business?
To reduce the overconsumption of clothing and stop fast fashion. Each season people throw away tons of clothing that they don't wear anymore, because of the trends or the bad quality of their clothes. We create pieces that are premium quality, made in limited quantities to avoid clothing waste and to create a capsule wardrobe.
Who are your clientele/demographics?
Mostly women between 18 – 35 years old living in Quebec, Canada.
How does your business make money? How does it work?
We'll soon celebrate our first year! We want to make our premium sets accessible to as many people as possible at a fair price.
Where in Montreal can we find your profession?
You can shop online.
Soon, you'll be able to shop our brand in stores, but we're only available online for the moment.
What is the best question a prospective customer could ask a member of your profession when comparing services? Give the answer as well.
Why should I pay more for your pieces when I can pay less at Zara?
Because you have to invest in good quality essentials, that will go through time. In the end, you're gonna pay less.
Buy less, choose well, and make it last.
What is the best part about what you do? What is the worst part?
The best part would be to design the pieces. Inspired by the Scandinavian aesthetic, we create a minimal and simple design.
The worst part I think would be everything that is part of accounting, not my specialty!
What are your social media channels?
Website | Instagram | Facebook | TikTok
PAY IT FORWARD: What is another Montreal business that you love?
I love everything about Le Manoir and their jewelry brand Treasure Box!