Hi, my name is Dot. I am a 3-month-old male with a big heart! I weigh 2.00 kg. My fur is short which would need low levels of grooming. I have never met other cats, dogs or children but if you come to the Montreal SPCA you will be able to discuss with an adoption counsellor whether we could get along! I am an affectionate and gentle cat, and it will take some time to adapt but once it is achieved I will be your great furry friend. For more information about me, you can contact our Petfinder volunteers. Here is my animal ID to help them help you: A37710432. Come meet me at the SPCA!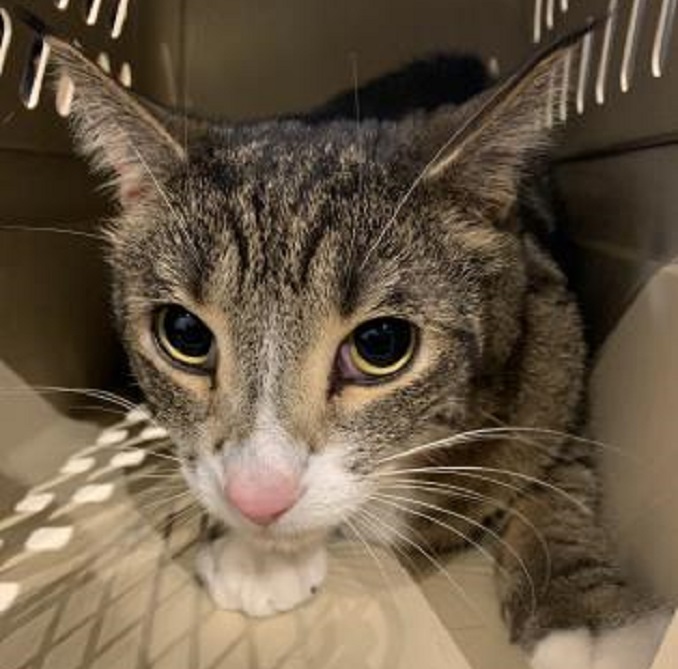 Dot
Age: 3 months
Sex: Male
Breed: Domestic Shorthair
Size: M
Colour: Brown
Declawed: No
If you would like to adopt this cute cat, don't hesitate to fill out the online adoption form!
About this column:
Each week we feature animals available for adoption from local shelters in the Montréal area with the hopes that our readers will assist in finding good homes for them. If you, or someone you know, has the resources to take care of one of these animals, please do get in touch with the appropriate shelter via the links provided.