If you are looking for summer campfire recipes to include on your next outing, be sure to try this Banana Boats recipe that was sent to us by the meal kit delivery company Chefs Plate.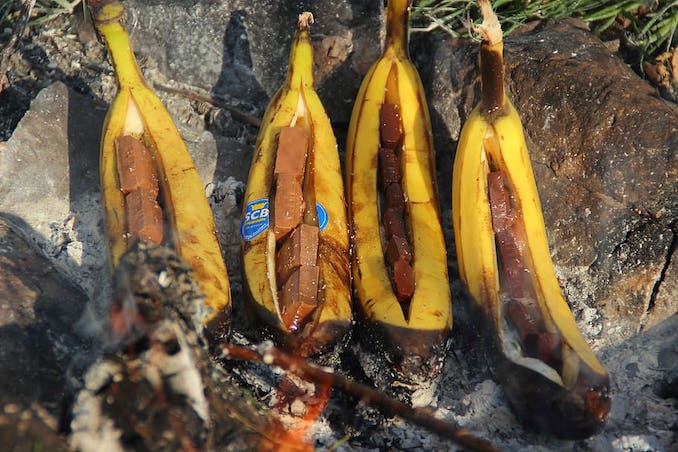 Banana Boats
Ingredients:
Unpeeled bananas
Mini marshmallows
Chocolate chips
Directions:
1. To prepare the bananas, make a lengthwise slit in each unpeeled banana to create a pocket for the filling.
2. Fill the banana pockets with mini marshmallows and chocolate chips, distributing them evenly.
3. Wrap each stuffed banana tightly in aluminum foil to seal in the flavours.
4. Place the wrapped bananas on campfire coals or grill grate. Cook for 5-10 minutes until the chocolate and marshmallows melt to a gooey consistency.
5. Carefully unwrap the cooked banana boats and enjoy the deliciously gooey and sweet treat with a spoon.