This is Elianne! Her nickname is "splat" because she likes to splat on the floor. She is vocal, she can even say "hellowww". Since she was deprived of food in her previous home, she is a foodie. She will make you keep the house clean by putting away all food items (except bananas and potatoes, which are safe). She is sweet and affectionate and will snuggle with you at night or sleep at your feet. If you have another cat, she will enjoy his company.
Although she likes her comfort, she also likes to lie on cardboard or paper bags, like in the pictures!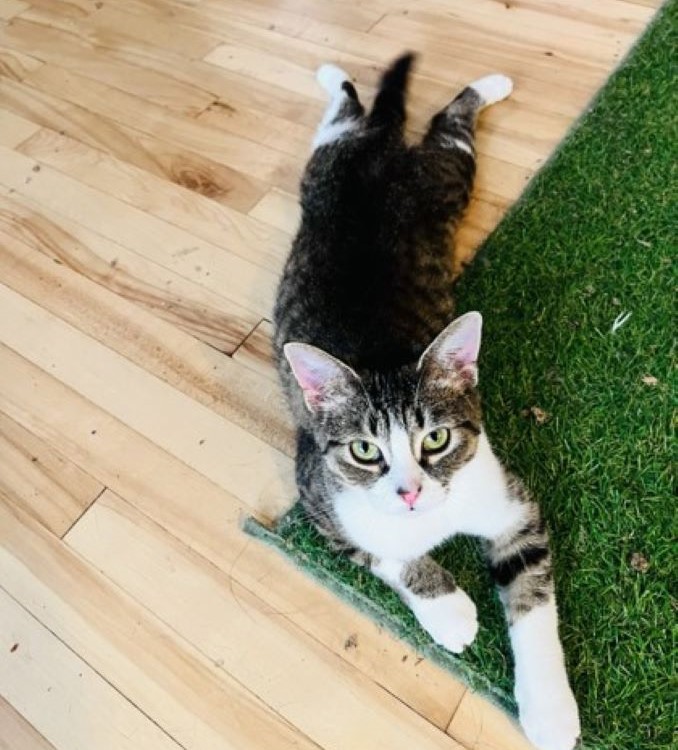 Elianne
AGE: 1
SEX: Female
BREED: Domestic Shorthair
SIZE: M
COLOUR: Brown
DECLAWED: No
If you would like to adopt this cute cat, don't hesitate to fill out the online adoption form!
About this column:
Each week we feature animals available for adoption from local shelters in the Montréal area with the hopes that our readers will assist in finding good homes for them. If you, or someone you know, has the resources to take care of one of these animals, please do get in touch with the appropriate shelter via the links provided.