Framboise is a purring machine; she purrs as soon as we are close to her. All she needs to be happy, is her human close to her. She is a bit overweight, but it doesn't stop her from chasing a laser or roll around with her wool strings. She has a very soft temper. Even when she is afraid or uncomfortable, she stays calm; she doesn't spit or uses her claws. An experienced person will be able to see her boundaries and respect them.
Framboise needs a patient human that would give her the time to get familiar with her new environment. Ideally someone that enjoys a tranquil home. At first, she will stay hidden but get out for pets as soon as you come close. The best way to interact with her is with toys like a laser. Time and space will soon overcome her fears and you will have the softest of cats!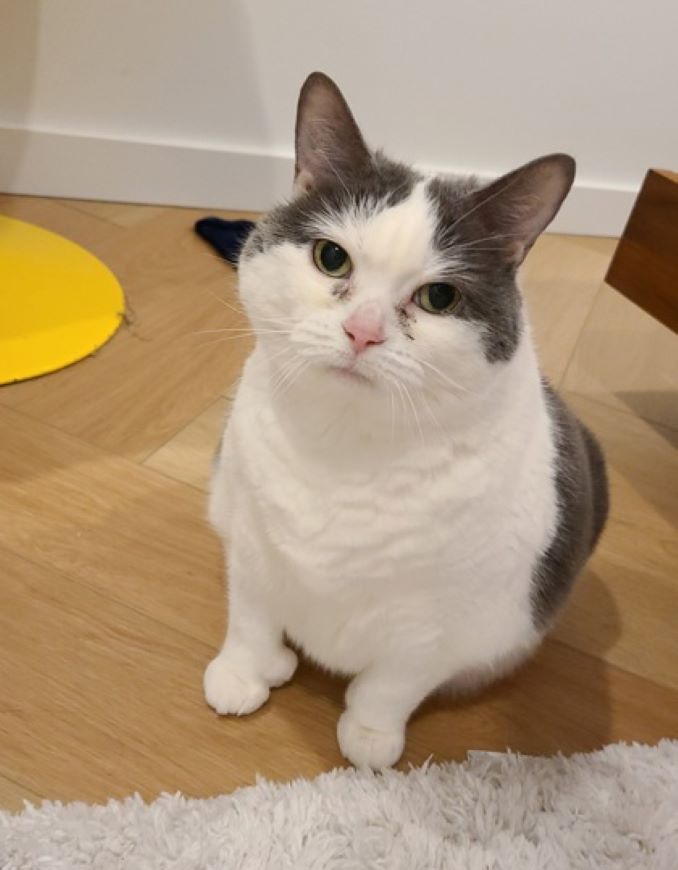 Framboise
AGE: 9
SEX: Female
BREED: Domestic Shorthair
SIZE: M
COLOUR: White
DECLAWED: No
If you would like to adopt this cute cat, don't hesitate to fill out the online adoption form!
About this column:
Each week we feature animals available for adoption from local shelters in the Montréal area with the hopes that our readers will assist in finding good homes for them. If you, or someone you know, has the resources to take care of one of these animals, please do get in touch with the appropriate shelter via the links provided.