The West Island Theatre Association (WISTA) is a Montreal non-profit community theatre company that allows youth to interact and perform in the world of musical theatre. We spoke with Ashley Frankel, President and Director of Marketing, to find out more about them.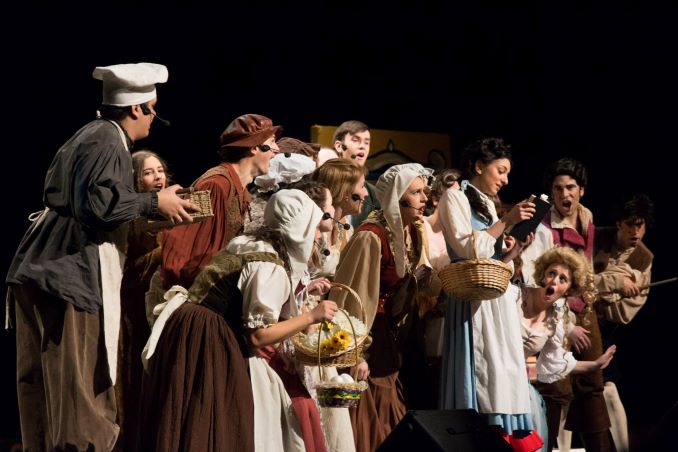 Describe your charity/non-profit in a few sentences.
The West Island Theatre Association (WISTA) is a non-profit community theatre company founded in 2006, that allows individuals between the ages of 17 and 29 to interact and perform in the wonderful world of musical theatre. Our main goal is to keep alive the passions of an energetic combination of singers, dancers, technicians, and musicians by giving them a space to grow and develop their skills. Since 2006, WISTA has produced 11 full-length musical productions and is a 4x nominee for a Montreal English Theatre Award (META) for Outstanding Community Production. WISTA also provides a myriad of services including cabaret-style performances, dinner theatre, flash mobs, Princess Parties, community events, and workshops.
What problem does it aim to solve?
WISTA was founded on the premise of giving post-secondary students a place to continue to pursue their passion even if they were not studying performance arts after high school. Over time, however, WISTA became an organization that gives amateur performers, designers, and technicians a place to learn new skills and foster their creativity. We also noticed there was a gap in the community offerings that not many companies were available for hire for musical performances and thus our list of services continues to grow.
When did you start/join it?
WISTA was founded in 2006 and put on only musical revues until our first full book musical in 2011 (Hairspray). As for my personal journey with WISTA, I joined back in 2009 as a performer, then joined the Marketing committee in 2010, became the Director of Marketing in 2012, and have worn many hats in the organization since, including choreographer for a few shows, Board of Directors member, Stage Manager (Hairspray & Gypsy), event planner, and performer.
What made you want to get involved?
I took dance classes for many years and was always a fan of musical theatre but was painfully shy. A friend convinced me to join with her just as a dancer and 12 years later I'm still around!
What was the situation like when you started? How has it changed since?
Originally, WISTA started off just putting on musical reviews (collections of Broadway songs, sometimes with a theme) with a bare stage and minimal costuming. The casts started off relatively small as well. In 2011, WISTA produced its first full book musical and since then, with a few exceptions, we have been producing more or less one musical revue and one full book musical per year. The membership has grown, the talent has grown and the show quality keeps getting better and better. All throughout, we've always been very community-oriented and try to give back to the community when we can with performances, food drives, and, depending on the success of our shows, donations to local charities as well.
What more needs to be done?
There is always room for improvement! If we could have one wish, it's that more people would support local theatre. We are so passionate about what we do but get little external funding. The more the community supports local community theatre, the more we are able to give back!
How can our readers help?
Support the arts! Purchase tickets or tell your friends about our shows when they are on, help us spread the word. Volunteer to help us with various aspects of the production (set building, front of house, etc.). We will share ticket details on our website and social platforms as soon as we can!
Do you have any events coming up?
We are just starting rehearsals for an upcoming cabaret performance called Back in 5: A Musical Cabaret! Hoping to put it on in Spring of 2022.
Where can we follow you?
Facebook | Instagram | Twitter | Website
PAY IT FORWARD: What is an awesome local charity that you love?
West Island Mission – We have held food drives the last few holiday seasons to donate food.
West Island Women's Shelter – We held an essential items drive last holiday season as well!