Jess Sallay-Carrington is an unstoppable force in the world of ceramics. They are a talented, wildly explorative, and relentlessly prolific artist. When we met a few years ago it was made explicitly clear to me that in terms of their schedule, the art, will always come first. I didn't fully understand this at first, but not much later, after observing them put in 12 plus hour days in the studio, back to back to back, I began to understand just how serious they were. They've stayed true to this as long as I've known them. And, as a result of this clarity of vision and intrinsic drive, I've had the pleasure of watching them hit new career heights and build themselves a life that revolves around ceramics.
Needless to say, I'm a bit of a fanboy when it comes to their art. Bodies, animals and questioning gender norms, yes, please! One of my earliest memories of Jess involves procuring them an old oil drum for an impromptu smoke firing in the woods. They planned the escapades and I, not wanting to miss an opportunity to start a controlled fire, came along for the adventure.
With limited knowledge of kilns and such, I was there mostly for moral support. It was a day I will always remember with fondness. I watched them work and play simultaneously, the two perfectly intertwined. For someone with an art practice maybe that doesn't come as much of a surprise, but for someone working a 9-5 job, it is something to behold! The extreme joy derived from their chosen profession and the experimental nature of their practice enveloped me as we danced around this burning barrel and watched out over a picturesque lake until the evening. I'd define this picturesque moment as the crossroads, where knowledge and understanding are met with experimentation and pleasure. The firing took all day. As we soaked in the sun and talked about the possible outcomes of these pieces and Jess's future projects and dreams, I realized I was talking to the most driven person I'd ever met.
After graduating from Concordia University in 2014, now a graduate student at the University of Washington in Fine Arts, they have continually pushed themselves to explore new corners of the ceramic world and ultimately, themselves. From teaching workshops to putting together solo exhibitions, to diving headfirst into the world of self-promotion and online sales Jess meets new milestones with grace: learns, adapts, and then continues to move forward. This drive, this passion, this obsession even, is something I let myself be inspired by on a regular basis. I hope, in looking at their art and diving into their world of creatures, that you yourself can be transported to a different world. One full of playful energy, joy, creativity and maybe even some personal growth. Open your mind and enjoy the ride.
Written by Jason Bretz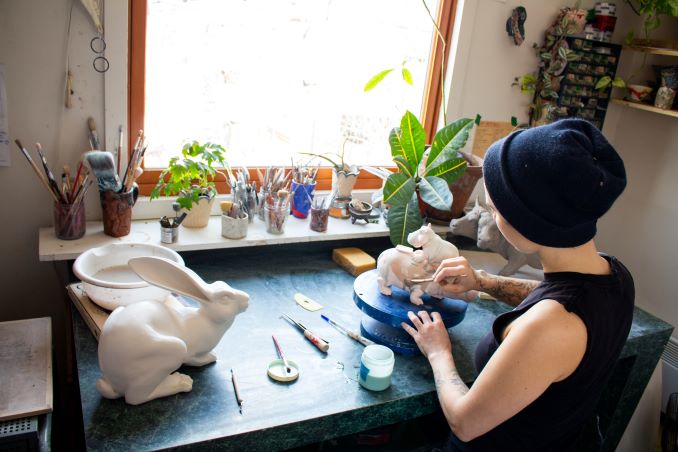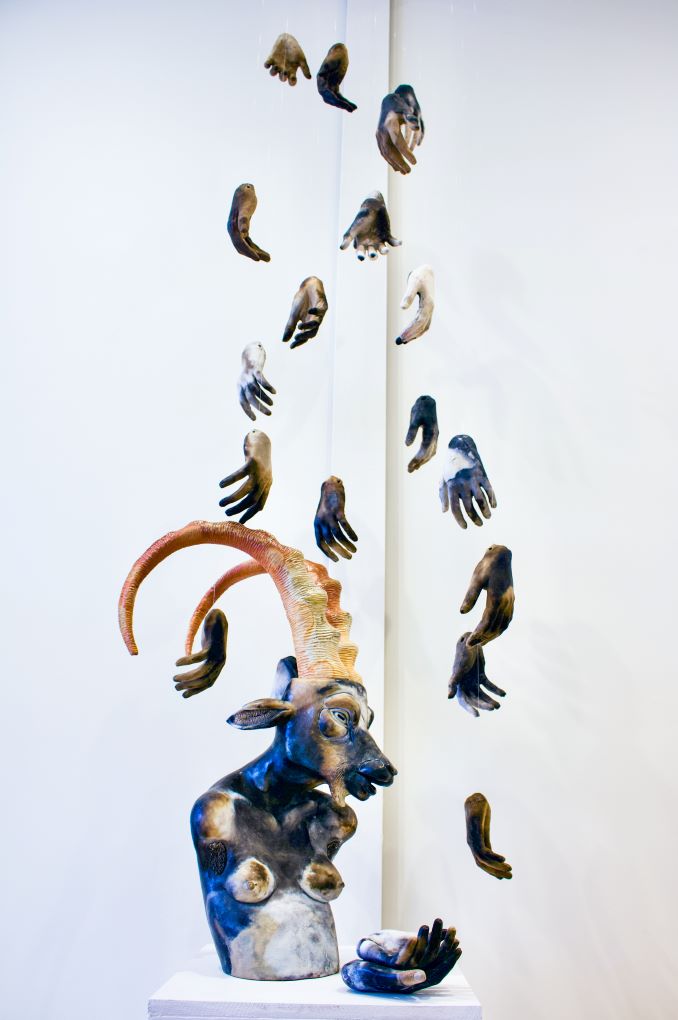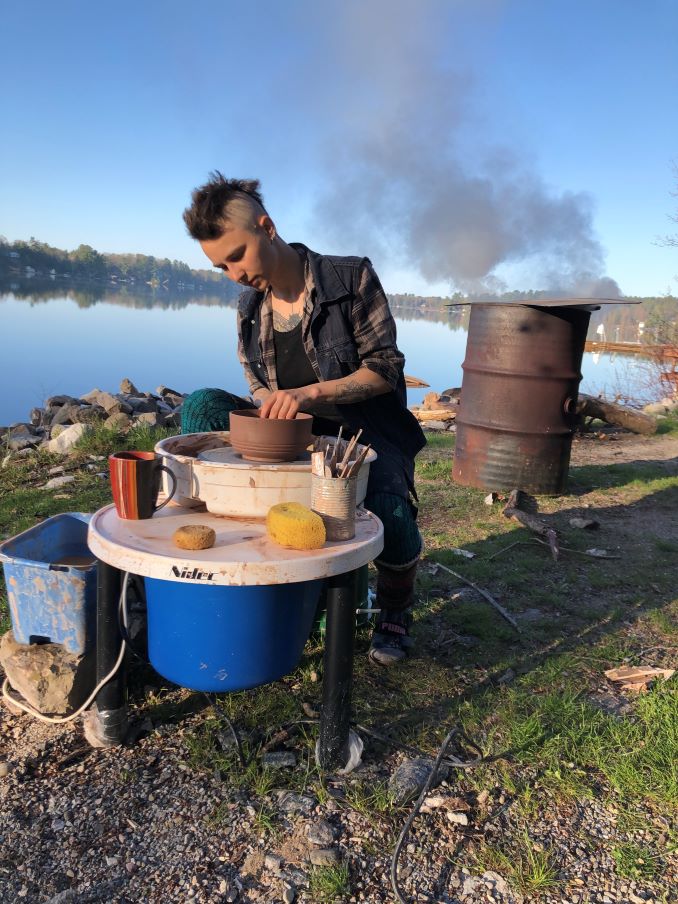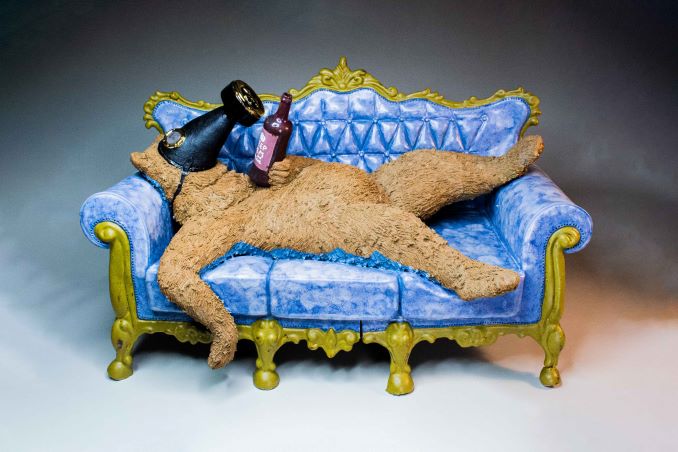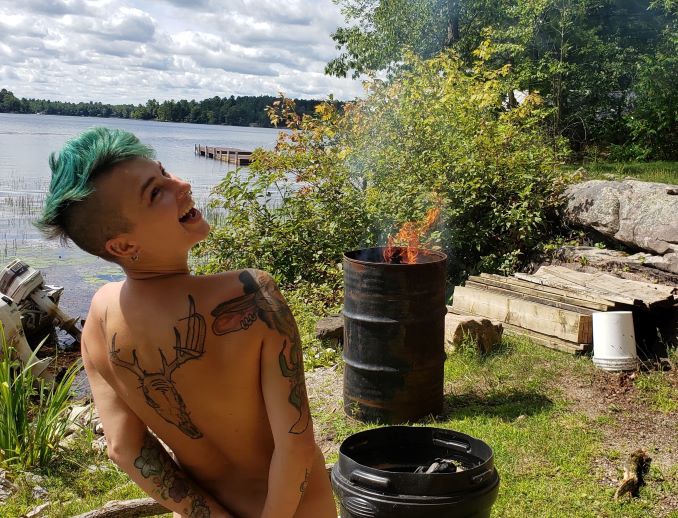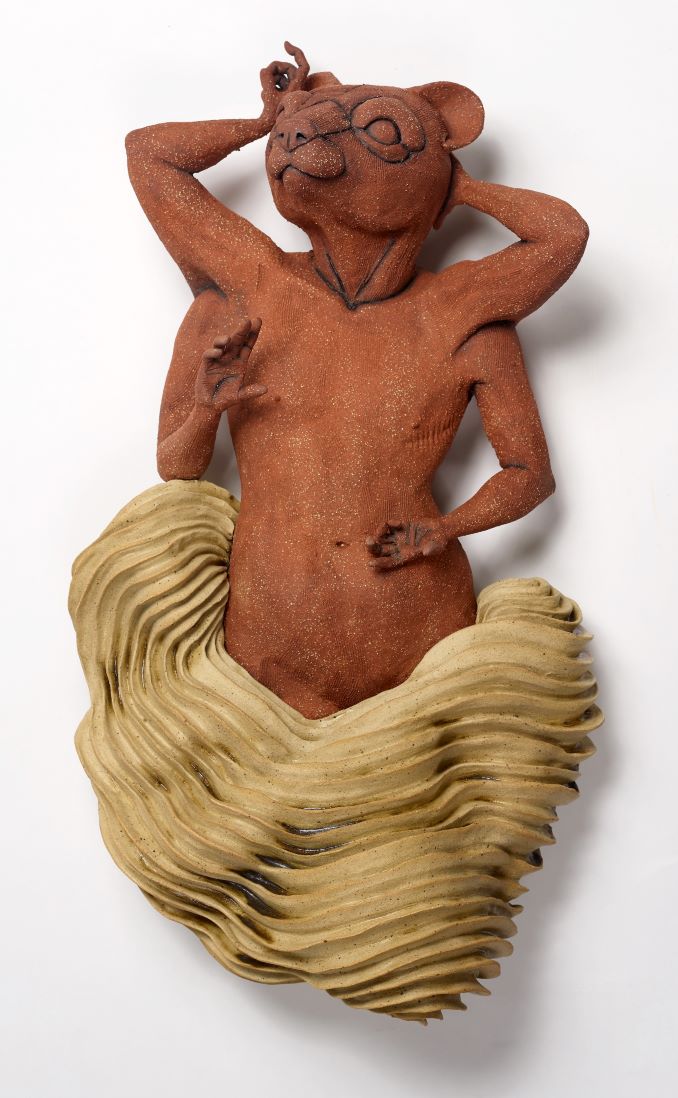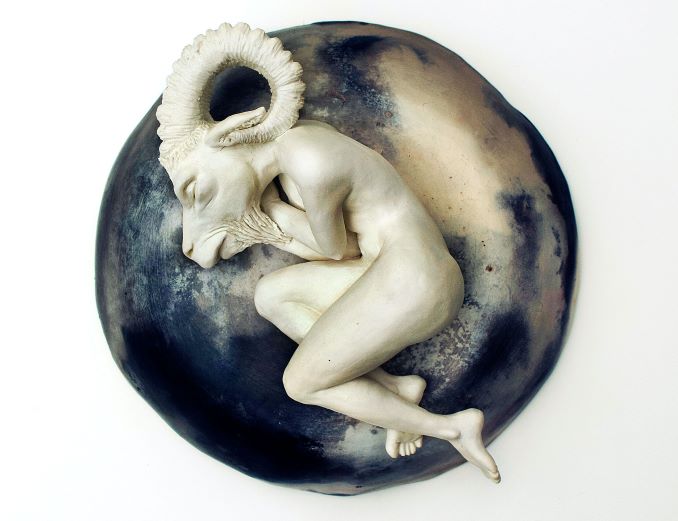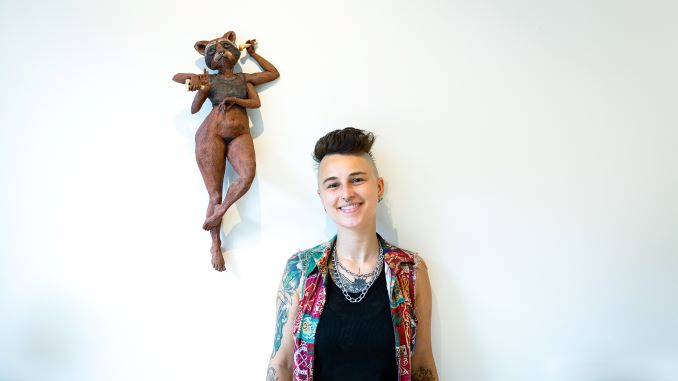 ***
Which 'hood are you in?
I spent the last 10 years in Montreal and I loved it, I was able to spend so much time working on my art. I found myself in a wonderful community of artists, makers, queerdos and weirdos, I felt right at home. In September 2021 I moved to Seattle to begin my Masters's degree at the University of Washington. A new chapter begins.
What do you do?
I am a ceramic sculptor, creating human and animal figures out of clay. I just love the malleability of the material, to change it into basically any shape. I have worked with clay for so long I cannot imagine using another material!
What are you currently working on?
I just began a 2-year graduate degree, so I have access to a whole new world of studios! Glass, metal and wood studios are now at my fingertips and I have just begun to explore what they have to offer. I will be continuing to build ceramic sculptures, but now they will include elements of these new materials, which I am thrilled to be able to explore. I have just started building a life-sized ram head and a full-sized ibex with elements of human bodies in it. I am not totally sure where it is going yet, but I am enjoying the ride.
Where can we find your work?
Online you can find my work on my website and if you are in Montreal you can check out Fatale Art Gallery to find some in-person sculptures. In the summer of 2022, I will be having a solo exhibition called Adapting, at Maison de la Culture Côte-des-Neiges.