Mars is an adorable 1-year-old dog looking for a loving home. This big lovebug is always willing to give kisses in exchange for cuddles! He'll whine to get your attention, especially when you are cooking (he would indeed like to be your sous-chef!). Another charming habit: sleeping on the couch wrapped in warm blankets. Zzzz…
Playing with balls-or rather destroying them-remains Mars's greatest pleasure. What a joy it is for him to receive new toys to shred!
Mars gets along well with cats, but since he hasn't yet learned all his good manners, he'll have to live in a family of adults and with no other dogs. Also note that, having recently undergone hip surgery, this cheerful fellow will require special exercises for a perfect recovery. But rest assured, Mars is an excellent patient, and you'll be able to get him to do the right moves.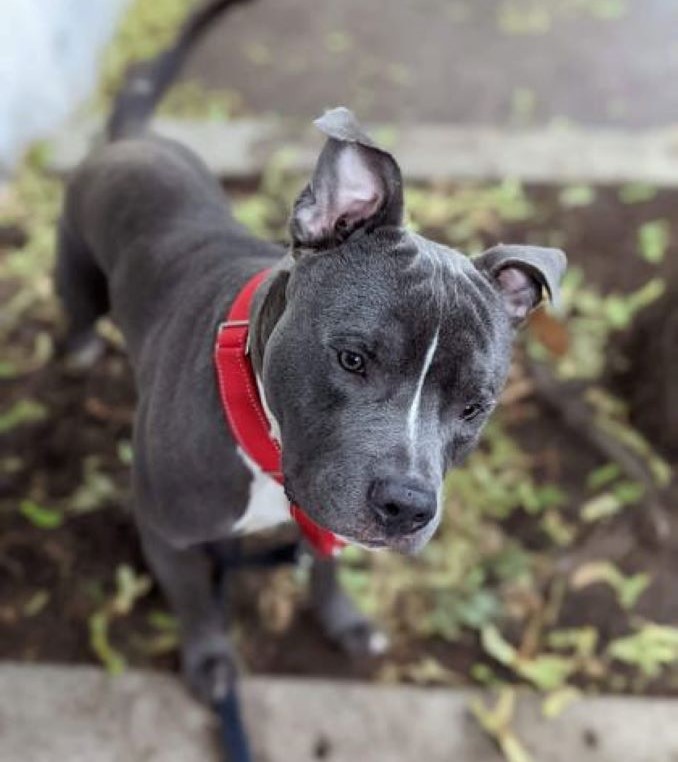 Mars
Age: 1 year-old
Gender: Male
Breed: Mix
Weight: 23.80 kg
Good for apartments without stairs
Family without young children
No dogs
Good with cats
Not fully comfortable being alone
Exercise level needed: 2-3h
If you would like to adopt this cute dog, don't hesitate to fill out the online adoption form!
About this column:
Each week we feature animals available for adoption from local shelters in the Montréal area with the hopes that our readers will assist in finding good homes for them. If you, or someone you know, has the resources to take care of one of these animals, please do get in touch with the appropriate shelter via the links provided.