Planet Giza is a Montreal trio comprised of producers Rami B and Tony Stone, alongside rapper/producer Dumix, which has emerged as a formidable force within the city's vibrant music scene. Known for its genre-defying sound that seamlessly blends hip-hop, R&B, and electronic elements, Planet Giza has captivated audiences with their innovative approach and distinctive sonic landscapes.
Since their inception, Planet Giza has been relentless in their pursuit of musical experimentation, fearlessly breaking traditional moulds and carving out a unique path. Drawing inspiration from a diverse range of influences, the trio creates immersive compositions that defy categorization and transport listeners to uncharted sonic territories.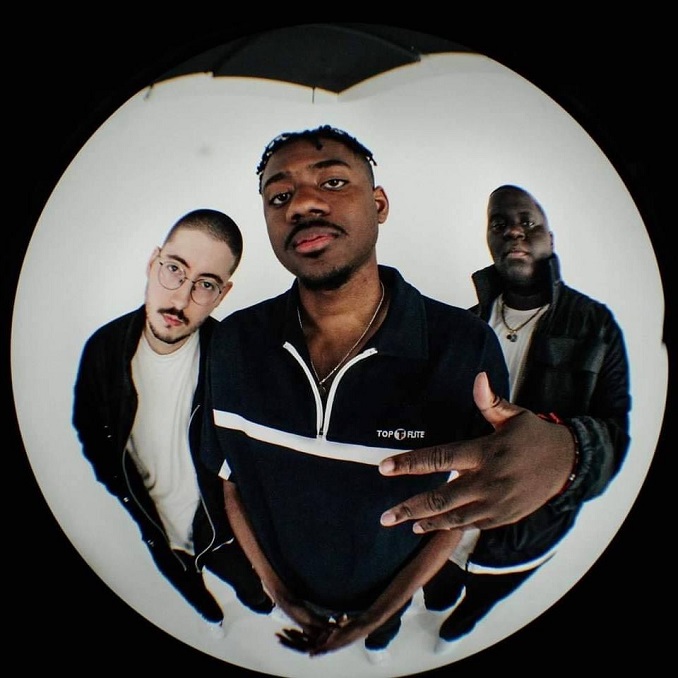 Name:
Planet Giza
Genre:
Retro-futuristic
Founded:
2013
# of Albums:
2
Latest Album:
Ready when you are
Latest Single:
Quiet on the set
Latest Video: 
Favourite musician growing up:
Pharrell, Jay-Z, Gucci Mane
Favourite musician now:
Kendrick Lamar, Andre 3000
Guilty pleasure song:
Toxic Britney Spears
Live show ritual:
3 shots of tequila
Favourite local musician:
Kaytranada
EP or LP?
LP
Early bird or night owl?
It depends on the night before
Road or studio?
Studio
Any shows or albums coming up?
Euro tour on the way, vinyls, merch, album out everywhere
Where can we follow you?
Twitter | Instagram | Youtube | Spotify | TikTok
***
Rapid Fire Local Questions:
What is your favourite local restaurant?
Leméac
What is your favourite street in your city and why?
Plaza St-Hubert because of the good food and bars
What is your favourite park in your city and why?
Parc Jarry because it's big and peaceful
What is your favourite music venue in your city?
The Fairmount because that's where we had our first MTL show
What is your favourite music store in your city?
Our studio