Club House shared with us this tasty recipe for Spiced Sweet Potato Anna, courtesy of Jessica Waks. Thin slices of sweet potatoes are meticulously layered with a medley of aromatic spices, including thyme, sage, nutmeg, and allspice, resulting in a symphony of flavours. As it bakes to perfection, the potatoes become tender on the inside and beautifully golden-brown on the outside. Impress your guests with this visually stunning and deliciously spiced sweet potato creation – it's a true showstopper on any table.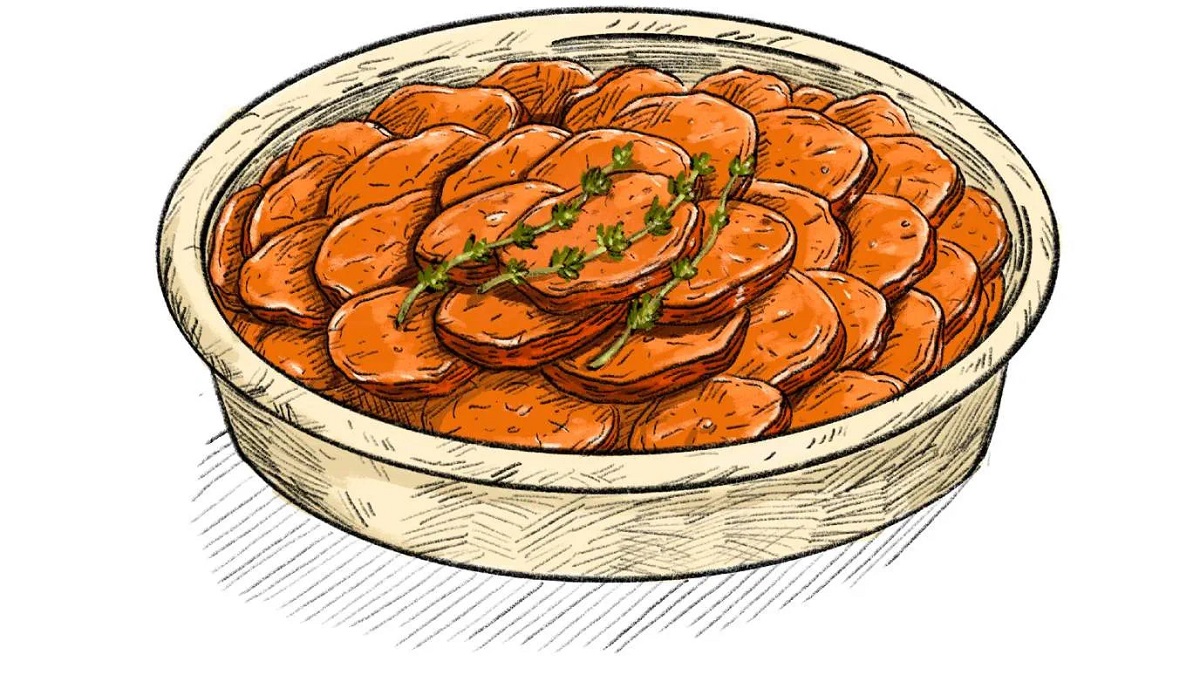 Spiced Sweet Potato Anna
Prep Time: 15 min
Cook Time: 50 min
Serves: 6 – 8
Ingredients:
5 to 6 medium sweet potatoes, peeled
12 tablespoons (1 1/2 sticks/170 g) unsalted butter, melted
1 tablespoon (15 ml) fresh thyme leaves, plus more for garnish
1 tablespoon (15 ml) fresh sage leaves, finely chopped
1/4 teaspoon (1 ml) Nutmeg Ground
1/2 teaspoon (2 ml) Allspice Ground
1 1/2 teaspoons (7 ml) kosher salt
1/2 teaspoon (2 ml) Black Peppercorn Grinder
1 tablespoon (15 ml) olive oil
Directions:
1. Heat oven to 425°F (220°C) (or 400°F (200°C) if using convection). Use a mandolin to cut sweet potatoes into slices about 1/8-inch (3 mm) thick.
2. In a large bowl, toss potato slices with melted butter, nutmeg, allspice, thyme, sage, salt and pepper. Toss until slices are coated with butter and seasonings. Drizzle olive oil in the bottom of a 10-inch or 11-inch (25-cm or 28-cm) round roasting dish. Arrange potatoes in a concentric circle, slightly overlapping the edges. Layer all the potatoes, gently pressing down after each layer. Cover dish tightly with foil.
3. Bake until the potatoes are completely tender and cooked through, about 30 minutes. Remove the foil and continue to bake until the potatoes are browned on the top, another 15 to 20 minutes. Garnish dish with fresh thyme sprigs. Cut into wedges to serve.